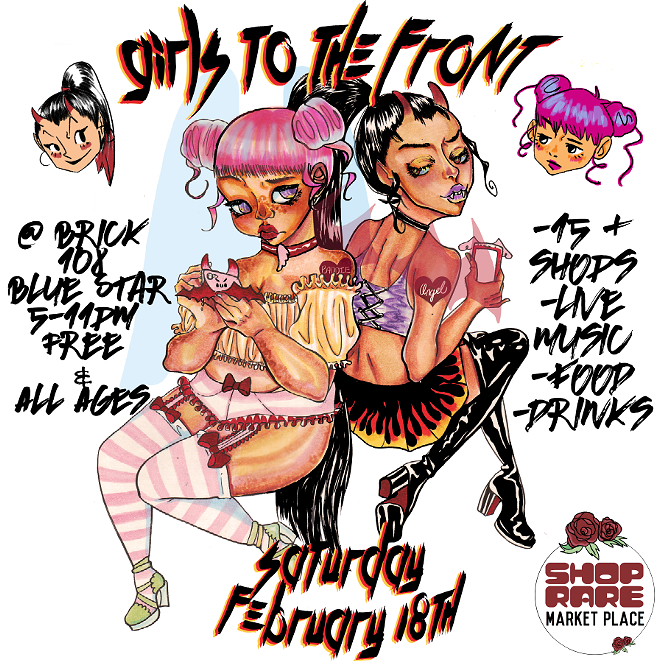 Held on a monthly basis at Brick at Blue Star Arts Complex, Shop Rare Marketplace promises to bring "Girls to the Front" this Saturday.
Inspired by 90s-era riot grrrl and Bikini Kill frontwoman Kathleen Hannah, Shop Rare's February installment will spotlight women-led shops and performances, with a portion of proceeds benefitting charities and organizations that focus on woman-centric issues.
If you've never checked out Shop Rare before, it's basically like stepping into all of your favorite vintage and thrift stores at the same time. And this Saturday's event will feature 18 vendors (10 of which are making their Shop Rare debut), performances Polly Anna, Topo Chica and Bitter Birds (ATX), sets by DJ Heavy Flow, Amelie Oheron and Soulstairs, and perhaps most importantly, food by Kuma and Honey Suckle Tea Time.
While we're intrigued by every vendor in the lineup, there are a few we're especially excited to check out: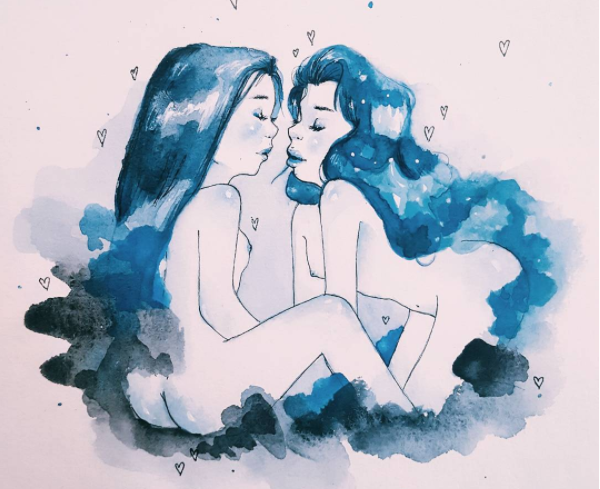 Arte De Coco
@arte_de_coco

With women at the center of her work, Connie Chapa's paintings are the perfect blend of dreamy techniques and colors, often with an erotic bite to the subject matter. Reminiscent of work featured in
Juxtapoz Magazine
's early days, the local artist is not to be missed at this week's Shop Rare.
Chifladazine
chifladazine.com
"Created as a community for people with Latin@/Chican@ roots,"
Chifladazine's
writers and editors are building conversation around issues faced by the Latin@ and Chican@ communities. Be sure to add
Chifladazine
to your reading list and pick up your own issue at Brick.
Gaylunchable

@gaylunchable
Because nothing says "I love my pet" quite like an embroidered portrait, Gaylunchable's Renee Peña is here to make those dreams come true. Check out her
Etsy shop
and be sure to stop by Peña's table Saturday night.
Poco A Poco Latinx Boutique
@pocoapocoatx

There are few things that excite me more than Latinas finding new ways to show off their pride, and in doing so, Poco A Poco owner Ruiz Acosta has mastered a unique aesthetic. Hailing from Austin, Acosta was named
#BossBabesATX
's Boss Babe of the Year, and has quickly made a name for herself. Check out her "Latinx AF" cap and more at
mercadopocoapoco.com
.
Pin Kushion

@pin.kushion
Designing the fanny pack you didn't even know you needed, Pin Kushion's handmade bags and pouches take on '90s printed fabrics and playful patterns. If you're looking to ditch your purse for something more hands-free, be sure to stop by Pink Kushion's table on Saturday for some eclectic pieces you won't find anywhere else.
Shop Rare Marketplace
Free, 5-11 p.m. Sat, Feb. 18, Brick at Blue Star Art Complex, 108 Blue Star, (210) 262-8653, facebook.com/shopraremarketplace.