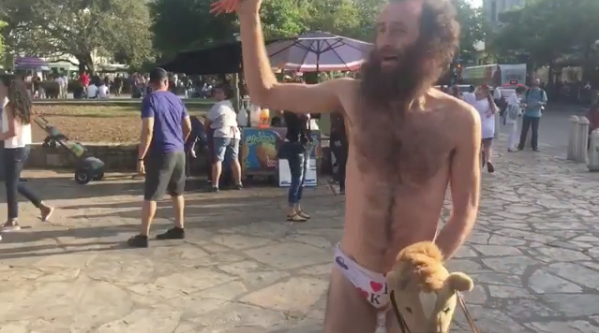 Screenshot, Instagram, Matthew Silver
When does performance art go too far?
Matthew Silver thinks most performance artists don't go far enough. Silver, who calls himself a performance artist and clown, according to
mySA,
was almost arrested this past weekend when he went to the Alamo, dropped his pants, rode a stick pony around the plaza and proceeded to swing a rubber chicken above his head, all while yelling, "I'm at the Alamo, I'm at the Alamo!"
The performance only lasted about 10 seconds before Alamo Rangers caught up to Silver. Police arrived at the Alamo about an hour after the incident. However, since Silver was wearing underwear the entire time, he didn't technically do anything illegal. Had he gone completely nude, Silver could have been jailed for indecent exposure.
In a statement he posted on
Facebook
, Silver says he is now banned from all Texas property. Which is apparently something Texas can do if you show up nearly-nude in front of the Alamo?
We also caught Silver
in his underwear
on the streets of downtown Austin last week during SXSW.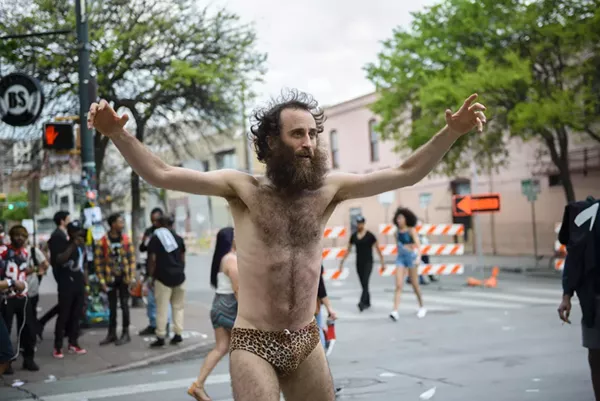 .