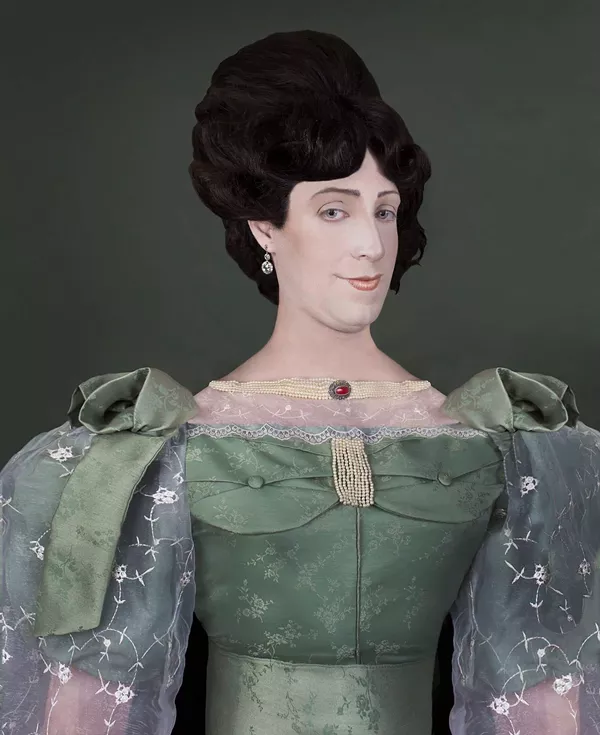 Christian Fuchs, Doña Natividad Martinez de Pinillos Cacho y Lavalle
In the political climate of the moment, it's easy to lose sight of the most important things, while fearing full scale reversion to a past marred by even worse gender, racial and economic inequality than we have now. Even as we fight tooth and nail against the latest waves of hate and oppression against society's most vulnerable segments, it is necessary to continue celebrating who we are and how far we have come. It is equally necessary to advance dialogues centered on feminism, diversity, equality, environmental activism and a whole host of areas where we have made significant progress over the years, lest we risk throwing out the baby with the bath water, so to speak.
With its new exhibit, entitled "Feminine/Feminist," Cinnabar seeks the middle ground within an oft-polarizing discourse that is regularly treated as black and white. Curated by Susan Oliver Heard, the exhibit, which features local, national and international artists, is comprised of pieces that address the intersection of femininity and feminism. Recognizing that "pop culture often makes it seem as though one cannot display feminine characteristics and still be a strong, confident feminist," the exhibit focuses on the "multifaceted nature of womanhood and what it means to be feminine and a feminist."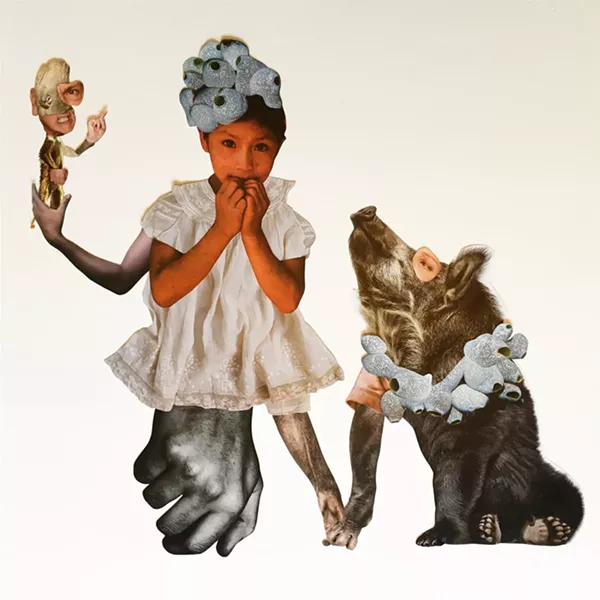 "Feminine/Feminist" features a total of 11 artists, including three men. Among the local artists contributing are Sarah Fox (who brings her surreal and organic style to a stop-motion animation), Carina Hiscock (who works with natural materials to challenge unnatural norms) and Ashley Mireles (who focuses, in her piece, on the many constraints faced by women). Meanwhile, visiting artists include Lalla Essaydi (a Moroccan, New York-based artist who focuses on the identities of women in the Arab world), Christian Fuchs (a Lima-based artist whose performative work finds him dressing up as his own ancestors) and Laura Stevens (a Paris-based photographer whose work in this exhibit centers on women's strength in the face of heartbreak).
Free, 6:30-9pm Thu, May 4, Cinnabar Art Gallery, 1420 S. Alamo St., Suite 147, (210) 354-3775, cinnabarart.com. Open through June 17.