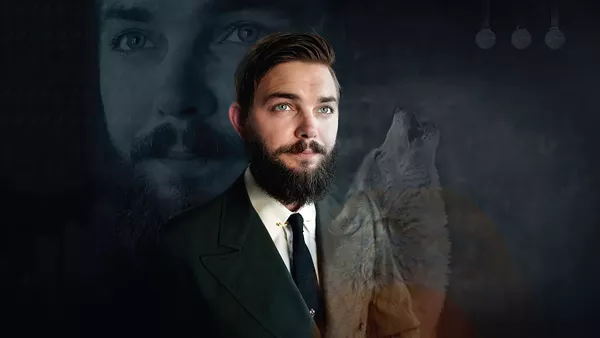 If you don't recognize sometimes-musical stand-up comic Nick Thune from his dozen-plus late night talk show stop-ins (including 10
Tonight Show
sets), maybe you saw him in his brief appearance as "Alison's Friend" in Judd Apatow's
Knocked Up
. In a perfect comedy world, however, Thune — whose self-explanatory
My Comedy Special
is available on Netflix and
Good Guy
is currently streaming on Seeso — might be best known for playing the role of "Handsome Santa" in Paul Feig's
Unaccompanied Minors
or portraying "Rich's Penis" in
Bad Johnson
. Accompanying his own left-field one-liners ("I keep all the rooms in my house set to room temperature") with soothing acoustic guitar strumming, Seattle-native Thune circa 2014's
Folk Hero
could be described as a cross between Steven Wright and Sun Kil Moon's Mark Kozalek. His most recent album,
Good Guy
, is mostly personal storytelling with much less music and is probably more comparable to contemporary Mike Birbiglia, but whatever Thune's doing these days, it's undeniably more fun to think of him as the Handsome Santa Penis Guy.
$16, 7:30pm Mon, May 8, Tobin Center for the Performing Arts, 100 Auditorium Circle, (210) 223-8624, tobincenter.org.