Johanna Calle, Sin Título (Arañas)
Whether drawing in pencil or flattening birdcages into sculptural compositions, Colombian artist Johanna Calle pushes one of art's purest elements — the line — to unexpected destinations, questioning and commenting on the growth of developing countries, environmental decay and humanitarian tragedies. Widely exhibited and represented in an impressive array of permanent collections (including New York's Museum of Modern Art and the Museum of Fine Arts Houston), Calle's typically black-and-white works have investigated the weird world of arachnids and built conceptual poetry from deconstructed anthropological texts.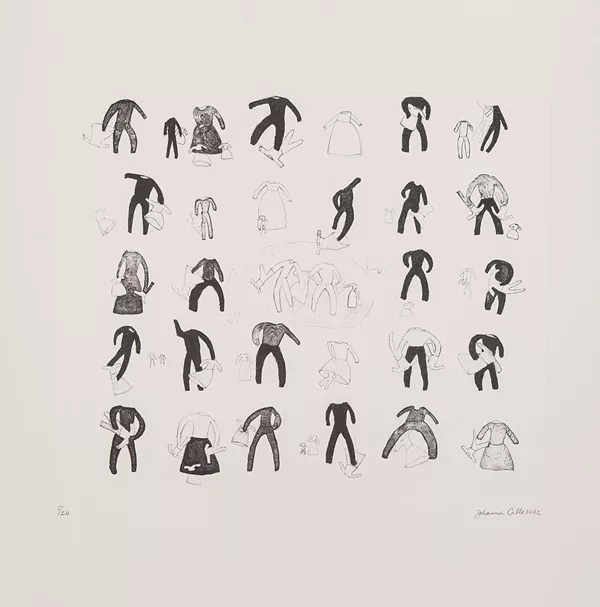 Johanna Calle, Sin Título (Progenie en Tinta)
Organized by Ruiz-Healy Art, "Trama" highlights the Bogotá-based artist's explorations in mark-making along with a hand-stitched book of intaglio prints that pays homage to her father and the 43 Ayotzinapa students who vanished in the Mexican city of Iguala in 2014. Following Thursday's opening reception, "Trama" comes to light in an artist talk with Calle and remains on view through June 24.
Free, opening reception 5:30-7:30pm Thu, May 11, artist talk 2pm Sat, May 13, Ruiz-Healy Art, 201-A E. Olmos Drive, (210) 804-2219, ruizhealyart.com.

Johanna Calle, Libro de Artista Único