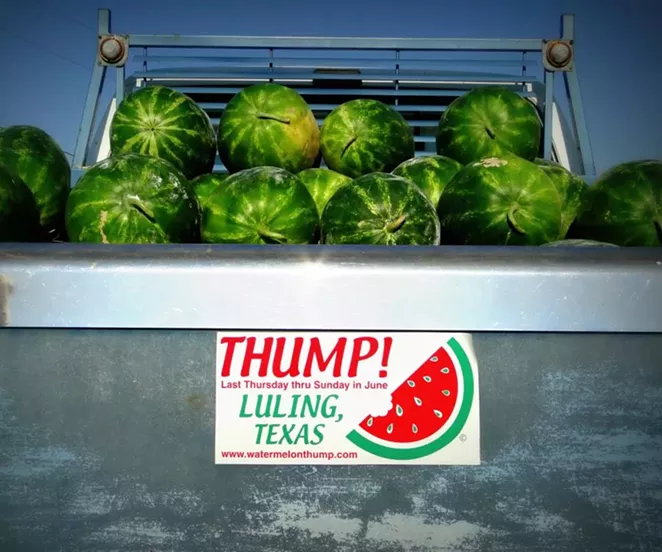 Courtesy of Luling Watermelon Thump
Coming in at number two on "Motel 6's Top Six Quirkiest Summer Festivals of 2017," the beloved Luling Watermelon Thump is a unique summer festival that might just bring the seed-spitter out of you. Occurring every last weekend in June since 1954, the watermelon jubilee features a four-day carnival, watermelon parade, live music, car shows, food and vendor booths, a beer garden and an array of games. Crowd favorite watermelon-y events include seed-spitting and melon-growing contests, both of which offer hefty cash prizes to the top three winners. Those aiming to break the Guinness World Record for watermelon seed-spitting (and winning the $1,000 grand prize) should come prepared to spit a seed farther than 69 feet. The Watermelon Thump is Luling's largest event, bringing a consistent 30,000 attendees to the quaint town of 5,000. This quirky small-town Texas festival is sure to bring out the watermelon-lover in anyone who attends.
$5 grounds admission (free for kids 12 and under), 5:30pm-midnight Thu, Jun. 22, 10am-midnight Fri, Jun. 23 & Sat, Jun. 24, 10am-9pm Sun, Jun. 25, Luling Watermelon Thump, 421 E. Davis St., (830) 875-3214, watermelonthump.com.