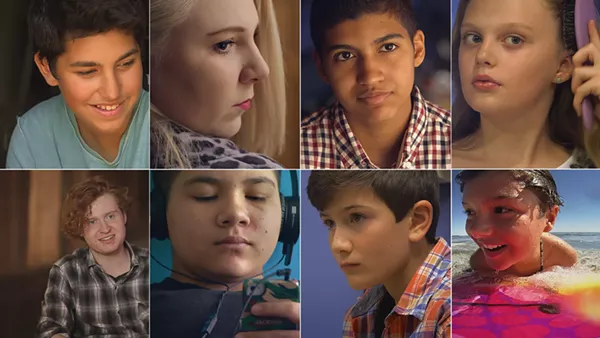 Growing Up Trans
, a Frontline PBS documentary, educates viewers on the process, difficulty and overall happiness of eight families' experiences through the transitioning of the
children
, specifically. Rather than analyzing and addressing the way adults navigate their way through the transitioning process, the filmmakers go back farther into the formative years of a child's mind to compile an enriching look at how others perceive trans, or gender non-conforming experiences. Not only do they reflect on the way the friends, classmates, and superiors assess their gender fluidity, they address the parents' perspectives and feelings of "losing" the child they once knew. Screening in conjunction with the San Antonio Public Library's Pride Month program,
Growing Up Trans
explores the complex ways society shapes our gender, particularly the social roles and scripts associated with our sex assigned at birth.
Free, 1pm Fri, Jun. 23, Memorial Library, 3222 Culebra Road; 2pm Sun, Jun. 25, Pan American Library, 1122 W. Pyron Ave., guides.mysapl.org/pride.