Thu 6/29
"Interval"

Once a year, Ruiz-Healy Art invites a guest curator to organize a group exhibition — with the condition that several artists from the gallery's roster are included alongside selected guest artists. Citing the success of previous shows curated by Mexico City-based Octavio Avendaño Trujillo ("Why Is the Sky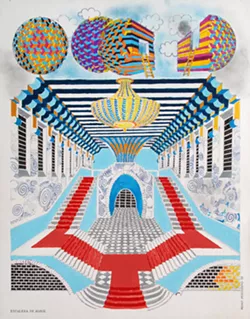 Blue?") and San Antonio's own Jesse Amado ("Dreamers and Realists"), gallery owner and director Patricia Ruiz-Healy explained, "I like to give total freedom to the curator as far as theme, hanging of the show, and artists … I strive to keep a fresh dialogue and I love when unexpected juxtapositions occur." Continuing in this tradition, RHA's summer show takes shape in "Interval," organized by artist, curator, musician and writer Hills Snyder. When reached for comment, Snyder described the exhibition as an "acknowledgment to the current chaos of the political climate as spewed by the White House and the concurrent reactionary spikes on social media." Snyder selected six artists — Carlos Amorales, Fernando Andrade, Sarah Fox, Pedro Friedeberg, Nicolás Leiva and James Smol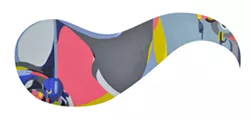 leck — he felt "were offering clearings in this messy fog." As for the title, "Interval" found its germinating seed in an installation by Los Angeles-based artist Poppy Coles (involving a time-lapse photograph of stars creating short dashes in the night sky) that explores "the action of waiting for something to happen. "Hopefully it will present scenarios that can be observed in silence and stillness," Snyder said — "a respite from social noise."
Free, 6-8pm Thu, Ruiz-Healy Art, 201 E. Olmos Drive, (210) 804-2219, ruizhealyart.com.
— Bryan Rindfuss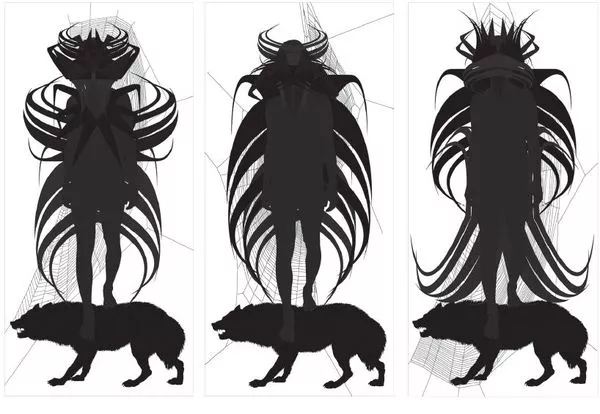 Fri 6/30
Big Gay Burlesque Show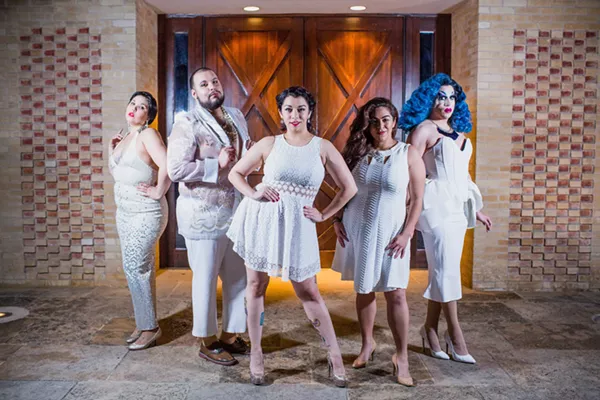 Carlynne Welch // Bergette Photography
Still tittering with excitement after their well-deserved win for Best Burlesque Troupe in the Current's annual readers' poll (which we seconded with a critic's pick), the effervescent and body-positive Pastie Pops are revved up and ready to celebrate LGBT Pride with the latest edition of their
Big Gay Burlesque Show
. Hosted in the intimate new event space at Southtown's recently relocated Sexology Institute, the summer sizzler combines classic burlesque, boylesque, drag and comedy routines performed by troupe regulars Jasper St. James, Mary Annette, Lucy Lips and Elle Du Jour — all dolled up in risqué getups "dripping in sequins, rhinestones, feathers and lots of glitter." Emceed by always-amusing hostess Camille Toe, the evening promises to rise to the occasion of Pride via gay anthems (by the likes of Diana Ross, Lady Gaga and Christina Aguilera), camp oddities like rapper/comic Wendy Ho's drag queen favorite "Fuck Me," numbers involving balloons and feather fans, a
RuPaul's Drag Race
-inspired "lip sync for your life" competition and a runway walk contest (audience participation encouraged).
$20-$40, 8pm Fri, Sexology Institute, 707 S. St. Mary's St., (210) 487-0371, pastiepops.com.
— BR
Fri 6/30
Hex Your Ex Singles Mixer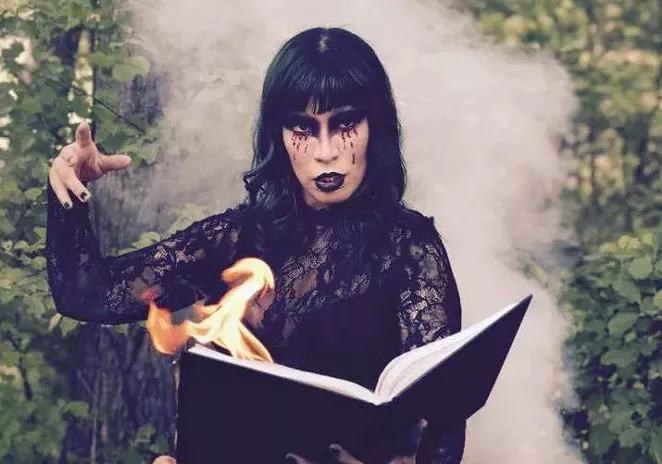 If you're single and looking to mingle, or just on the hunt for a good time this Friday night, you may want to check out the Hex Your Ex Singles Mixer. Hosted by eclectic local boutique La Santa Luna and magnetic dynamo Wayne Holtz, the event will provide opportunities to burn old shit that reminds you of that jerk who did you wrong, to dance to music spun by DJs Malavida and Boi (of Doom), to catch blues-psych duo Skeleton Creek live, and, for the single crowd, to play some games that might just fast-track the arduous process of meeting someone who (finally) won't fuck up your life. While there will (officially) be no formal spells cast or
brujería
practiced, the mixer will no doubt be alive with the magic of attraction.
$5, 9pm-2am Fri, La Botánica, 2911 N. St. Mary's St.
,
facebook.com/lasantalunaboutique.
— James Courtney
Sat 7/1
Pride Bigger Than Texas Festival & Parade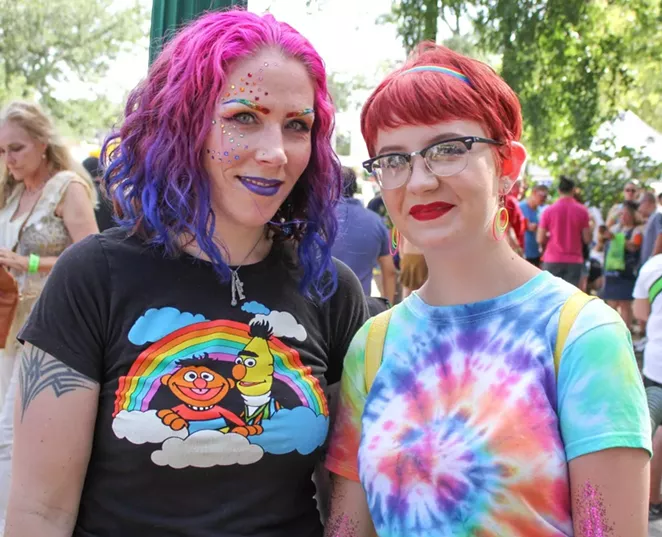 The long, hot days that signal summer's arrival bring with them the boisterous activities that make up LGBTQ Pride. Although it's always been a popular month for Pride celebrations across the nation (many commemorating the Stonewall Riots that occurred in June of 1969), June became officially recognized as Gay and Lesbian Pride Month in 2000 via Proclamation 7316, signed by President Bill Clinton on June 2. This validation of Pride Month and the festivals themselves represents not only pride in oneself, identity and community, but a push for basic civil rights, like same-sex marriage (a nationwide right since June 26, 2015). Bucking the trend a bit by celebrating in July, Pride San Antonio is set to once again take over Crockett Park and the surrounding area with the annual Pride Bigger Than Texas Festival & Parade. Having both made huge strides for transgender rights in Boy Scouts and University Interscholastic League sporting activities, Joe Maldonaldo and Mack Beggs have been named the 2017 Grand Marshals of San Antonio's Pride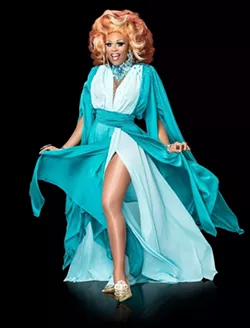 Parade. Our Grand Marshals are not limited to these two trans youths, however. Considered the first
RuPaul's Drag Race
contestant to enter the series as a transgender woman, season nine favorite Peppermint (also known as Agnes Moore, pictured) is set to join the parade as this year's Celebrity Marshal. After a full day of music, food, drinks and live entertainment in the park (11am-7pm), the party spills out into the streets for the Rainbow Dash (a family-friendly one-mile fun run/walk), Krystal Kelly Running of the Queens High Heel Race at 8:45pm (waiver required), the Pride Parade at 9pm (featuring floats, marching units and local dignitaries) and a block party along the Main Strip.
Free (festival entry $10), 11am-2am Sat, Crockett Park (1300 N. Main Ave.) & Main Strip (1402-1500 N. Main Ave.), pridesanantonio.org.
— Sarah Davis
Sat 7/1
"Silent Stanzas"
Printmaker, painter, mixed-media artist, former UTSA art professor and local treasure Meredith Dean has a creative impulse that simply will not quit. Aside from teaching (until 2014) and creating bold, color-rich abstract works (which have been shown across the country and internationally), Dean founded the Santa Reparata International School of Art in Florence, Italy (along with her late husband) and serves on several important local/regional arts boards. In her latest exhibit "Silent Stanzas," which is a collection of relief monoprints and wall sculptures, Dean explores her fascination with mapping, topography and the effects of natural forces on the contours of the earth. Comprised of two complimentary bodies of work, the exhibit is the result of Dean's desire to "express the inter-changeable, constantly shifting, poetic, visual symbols and signs with which we attempt to describe our world."
Free, 6-9pm Sat, REM Gallery, 219 E. Park Ave., (210) 224-1227, remgallery.com.
— JC
Sat 7/1
Jungle Boogie III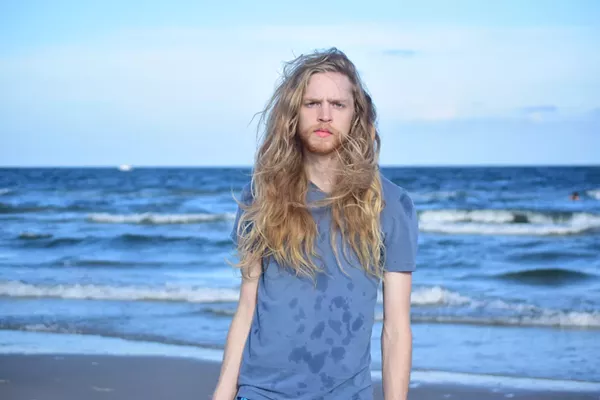 Bouncing their audiences into waves and vintage electro drum beats, Dolphin Dilemma aims to convince us to not take life so seriously and to get lost in the magic that is funky electronic music. Equipped with a mini Korg synth and an RC-300 loop station, Zachariah Applebaum, who makes up one third of the local psychedelic prog-rock band Verisimilitude, pulls us through a soundtrack of 1970s future soundscapes for "Jungle Boogie III" which will feature artists Parallelephants, Daph Funk, and Wayne Holtz and a cash prize dance contest. If you're looking for an excuse to get down and dirty on the dance floor – here's your shot.
$3-$6, 8pm Sat, Ventura, 1011 Avenue B, venturasatx.com.
— Chris Conde
Sat 7/1
Roger Waters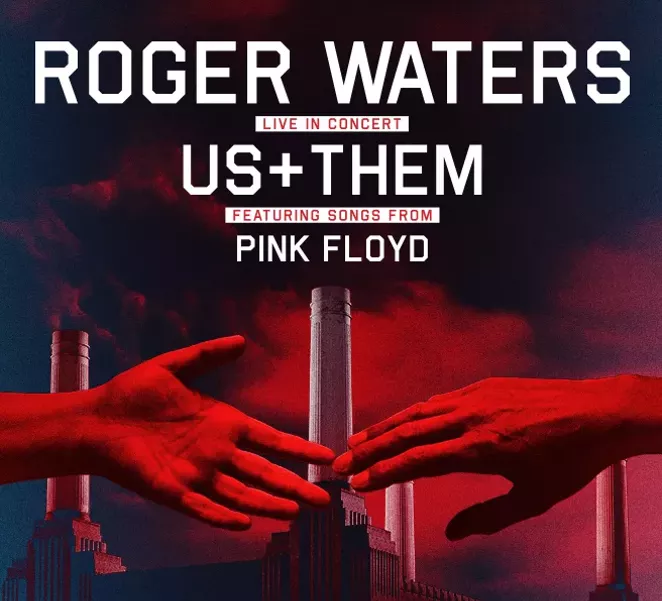 When he's not treating Radiohead to a grandfatherly lambasting over playing a show in Israel, Roger Waters, a founding member and principal creative force behind prog/art-rock juggernaut Pink Floyd, occasionally releases solo music and/or tours behind Pink Floyd classics. The Rock and Roll Hall of Famer dropped his first new album in twelve years this year, with the thematically pointed yet largely lackluster
Is This the Life We Really Want?
, having dropped only four proper albums of solo material in total since his 1984 debut. But dude still knows how to put on an arena-sized psychedelic odyssey of a show, and you can bet that, at his San Antonio show this weekend, you'll hear plenty of the old stuff, especially from
The Wall
, which has become depressingly relevant again in 2017.
$33-$2,129, 8pm Sat, AT&T Center, One AT&T Center Pkwy., (210) 444-5000, attcenter.com.
— JC
Sat 7/1 - Sun 7/2
Ryan Bingham

Steeped in the traditions of Americana, but with a Los Angeles ear for sweaty riff-rock, Ryan Bingham has straight-up put in work. Bingham's rollicking Americana-rock mashups and his craggy voice translate into a live show that ratchets up the energy level and dynamism of his compositions, accentuating the rock sound in places and then dampening it down in others. With his most recent studio record, 2015's
Fear and Saturday Night
, getting further in the rear-view, fans can likely expect Bingham and band to preview some new shit and trot out the favorites. Also on this fine bill of Americana fare is San Antonio-born country lifer and celebrated songwriter Steve Earle. A crotchety old dude these days, just as you would want him to be, Earle has spent a lifetime as a true student of the craft of country. Always keeping busy, Earle released the excellent
So You Want To Be An Outlaw
album earlier this month.
$32.33-$960.74, 8pm Sat-Sun, Whitewater Amphitheater, 11860 FM 306, New Braunfels, whitewaterrocks.com.
— JC
Sun 7/2
Bush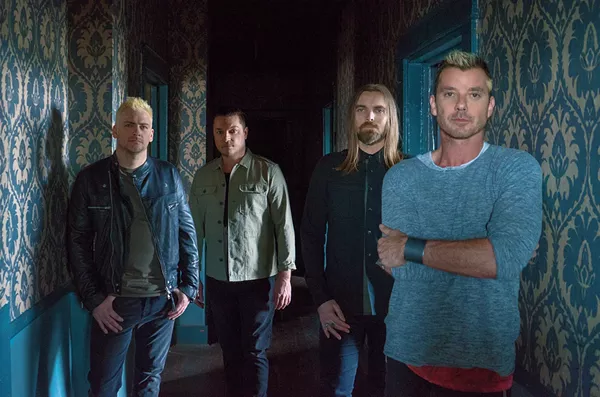 The band Bush, yet another 1990s alt-rock nostalgia act visiting SA this summer, won its place in the pantheon of rock gods on the strength of its first three albums
Sixteen Stone
(1992),
Razorbalde Suitcase
(1994), and
The Science of Things
(1999). Even though some hardcore fans may bristle at my inclusion of that last album as one of Bush's defining statements, the band's third album was the last well-received material it put out. Plus,
Science
kind of signaled what Bush could have become, but didn't really: an evolving creative force, learning to use electronic elements alongside the reverb-drenched guitar that had characterized the grunge movement which birthed the band. Instead, Bush dropped one more (tepid as hell) album and took a long hiatus in the aughts. Now, having somehow released three albums since 2011 (including this year's decent but lackluster
Black and White Rainbows
), Bush is out on tour. And, while the band's recent output doesn't quite live up to what it did in the 1990s, how could you miss a chance to hear classics like "Glycerine," "Machinehead," and "The Chemicals Between Us" performed live?
$45-$200, 8pm, Aztec Theatre, 104 N St Mary's, (210) 812-4355, theaztectheatre.com.
— JC
Sun 7/2 - Tue 7/4
Fourth of July Celebrations

Independence Day at the Alamo
As the home of the Alamo, one of America's greatest monuments of freedom fighting, San Antonio honors our nation's independence through various events every year on the Fourth of July. Celebrating Independence Day weekend with Fiesta-style fanfare, the three-day
Market Square Freedom Festival
features local artisan crafts for sale, a plethora of food options, live music from bands spanning several genres, and of course lots of dancing, drinking and fun with family and friends (
free, noon-7pm Sun-Tue, Market Square, 514 W. Commerce St., getcreativesanantonio.com
). This year during
Independence Day at the Alamo
, revisit the past with readings of the Declaration of Independence, musket/long rifle firing demonstrations, living history presentations and photo ops with reenactors. Guests can enjoy live performances by the Heart of Texas Band and Bexar Bones Trombone Quartet right in front of the Alamo, and keep cool with free
paletas
for the whole family (
free, 9:30am-4:30pm Tue, The Alamo, 300 Alamo Plaza, thealamo.org
). New to the list of the Alamo City's Fourth of July activities is
Red, White & Blues
at the Pearl. The Pearl campus will facilitate family-friendly picnicking, hula hoop demonstrations, a water park dance contest,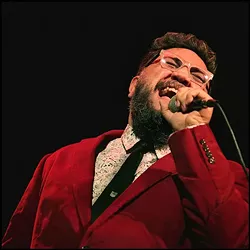 Nakia and the Blues Grifters
drinks, food and live music by genre-blending singer-songwriter/guitarist Jackie Venson, soulful blues act Nakia and the Blues Grifters and established local rocker Will Owen Gage (
free, noon-6pm, Pearl Park, 312 Pearl Pkwy., atpearl.com
). Stinson Municipal Airport hosts an annual
Commemorative Air Force
event every Fourth of July, which showcases vintage war aircrafts like B-52s and T-51s, specifically honoring the veterans of the U.S. military who have fought to protect America's freedom. Take swing dancing lessons, listen to live music, and bring the kids for arts and crafts activities. For a fee, take a 30-minute ride in one of the airport's vintage planes (
free, 9am-2pm Tue, Stinson Municipal Airport, 8535 Mission Road, sanantonio.gov/ssf
). Last but not least is a perennial favorite, the
Fourth of July Celebration
at Woodlawn Lake Park. Sponsored by H-E-B, Thomas J. Henry and the San Antonio Parks Foundation, the celebration is an all-day event that kicks off with Zumba classes, mechanical bull rides and a .5-mile family fun walk. Throughout the day guests can enjoy carnival rides, food vendors and live music. Performing at this year's celebration is New Orleans-style jazz and swing outfit The Dirty River Dixie Band. As the evening draws to a close, cuddle up with your loved ones for a spectacular fireworks finale (
free, 8am-9:30pm, Woodlawn Lake Park, 3 Cincinnati Ave., saparksfoundation.org
).
The Dirty River Dixie Band