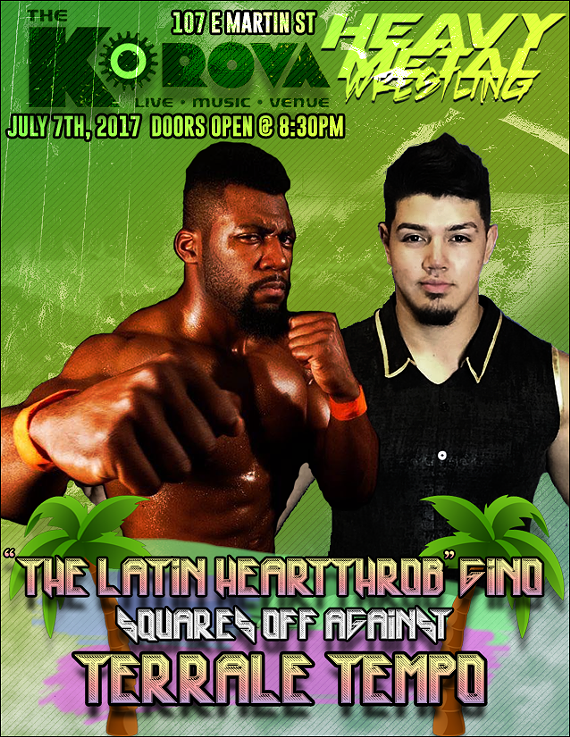 Whether it's Goldust's sci-fi-soundtrack, Mark Henry's Three 6 Mafia-rapped intro or the Undertaker or Bray Wyatt's creeping, unsettling entrance themes, music plays almost as big a role in "sports entertainment" wrestling as metal folding chairs.
By pairing six matches with a live band, Heavy Metal Wrestling gives fans the chance to bang their heads between bodyslams and beatdowns. San Antonio's Party Robot — a self-described "local punk rock band that love getting drunk and playing to people like us" whose new album is titled
Crazy Shit Happens When You're Chasin' Pussy
– will set the tone, playing live entrance music for wrestlers such as "The Latin Heartthrob" Gino, masked
luchador
Destructor, "The Heavy Metal Berserker" Ruben Steel, "The King of 420" Low Rider, "The Punk Hunk" Dylan Dunbar and "The King of Pong" Ethan Price. Card subject to change, but what's better than a party where the music's live (literally) and all the fights are planned (hopefully)?
$10, 9pm Fri, Jul 7, The Korova, 107 E. Martin St., (210) 957-0967, thekorova.com.