Thu 8/10
Fun Home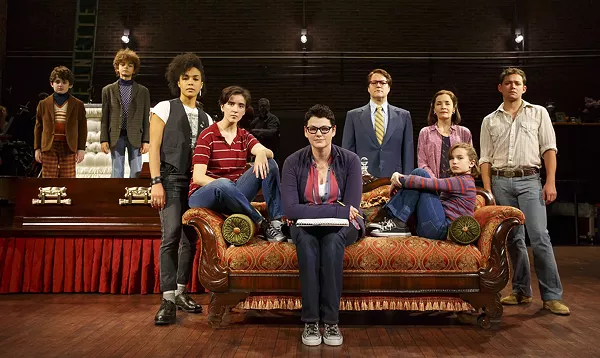 Lesbian author and cartoonist Alison Bechdel is a true gem of the LGBTQ community. Since coming out in 1980, she has advocated for LGBTQ equality and self-acceptance in her own, truly unique way. Bechdel's greatest claim to fame, the best-selling graphic memoir
Fun Home: A Family Tragicomic
, is an emotionally compelling coming-of-age (and coming-to-terms) story in comic format. A series of analepses of childhood,
Fun Home
presents intimate details of her family's quirky demeanor, her attraction to other women, and the conundrum of her dynamic, distant dad (Bruce Bechdel) who has some serious skeletons in his own perfectly organized closet. In 2013, the memoir was adapted into a five-time Tony-winning musical by Lisa Kron and Jeanine Tesori. Keeping the original title,
Fun Home
is centered on Alison's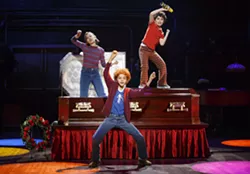 relationship with her brilliant but tyrannical father Bruce, investigating his obsessive character and the events leading to his death. Revealed as a closeted homosexual, Bruce lashes out at Alison when she begins exhibiting similar tendencies — ordering her to wear dresses and to subdue her boyish antics. In the production, Alison is depicted at three different ages, small, medium and full-fledged adult lesbian. Adult Alison peers over her own shoulders, watching the events of her life unfold, and re-unfold, adding more and more context to each moment. Filled with genius musical numbers ranging from melancholy to exuberance,
Fun Home
is a riveting tale of the strife of self-identity and acceptance — and a sometimes-heartbreaking reminder of how far we've come.
$44.50-$124.50, 7:30pm Wed-Thu, Tobin Center for the Performing Arts, 100 Auditorium Circle, (210) 223-8624, tobincenter.org.
— Kimberly Rivera

Thu 8/10
Bidi Bidi Banda
Courtesy of Bidi Bidi Banda
As you probably already know, the McNay's Second Thursday events are a great time to see the museum's collections for free, hang out on the beautiful grounds, take in some live music, and enjoy food/drinks from swell local vendors. What's not to like, right? As it turns out, this week's edition of the recurring event is an extra-special affair because: Selena. Or, at least, as close as we can come in this life. The fantastic Selena cover band Bidi Bidi Banda — hailing from Austin and comprised of several of that city's top Latin music practitioners — will provide the live music offering for this all-ages, dog-friendly event. Our advice is to get there early, as parking can sometimes be a bit tricky.
Free, 6-9pm Thu, McNay Art Museum, 6000 N. New Braunfels Ave., (210) 824-5368, mcnayart.org.
— James Courtney

Thu 8/10
True Indigo
True Indigo is a young, local, psych-rock band that has really caught and held our attention with its mind-expanding live sets and its dope debut album
I Saw Purple
. A young band that serves up a truly heady brew, True Indigo writes huge songs that nevertheless show evidence of careful attention to the minute. The band combines just about every strain of rock-based psychedelic music, patient and ethereal at one moment and blistering or jangly at the next. Dig
trueindigotheband.bandcamp.com
and you'll understand what we mean. Joining this promising local act on Thursday's bill, San Marcos' Crypt Trip brings its heavy, deep-dish, doom-psych delirium to town.
$5, 9pm Thu, Limelight, 2718 N. St. Mary's St., (210) 735-7775, thelimelightsa.com.
– JC

Thu 8/10 - Sun 8/13
San La Muerte Fest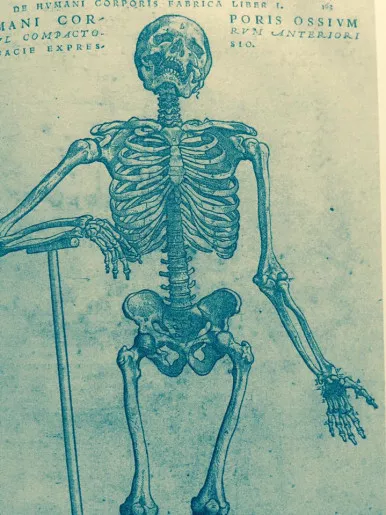 Whether you're a bonafide, card-carrying member of the Church of Satan, just looking to relive those excruciating yet exhilarating goth years from your youth, or perhaps just like your music on the darker side — San La Muerte Fest, now in its fourth year, has got you covered. The all-ages affair is essentially a confluence of all manner of dark, heavy music, from bands thriving at the moment to brooding and blackhearted bands from back in the day, from industrial to goth punk, post-punk, cold wave and hardcore. Some of this year's heavy highlights (from a lineup of nearly 30 acts) include New York masters of moody post-punk Pawns, Danish cold wave synth punishers Kold Front, Mexico City-based darkwave/dance-punk crew Cruz de Navajas, iconic UK goth rock band Nosferatu, Los Angeles anarcho-punk outfit Christ vs. Warhol, and 1980s English punk stalwarts Omega Tribe.
$25-$56, 8pm Thu-Sat, Paper Tiger, 2410 N. St, Mary's St., sanlamuertefest.com.
— JC
Fri 8/11
"Borrowed Whimsy"

Brianna M. Burnett (left), Kimberly Rumfelt (right)
Reimagined histories, appropriated images and a two-headed chicken are among the curiosities to be found in "Borrowed Whimsy," a collaboration between Kimberly Rumfelt and Brianna M. Burnett — two artists who admittedly follow "strangely parallel moments of expression" and share "a reverence for all things slightly granny and a fondness for cardigans." Since making its first appearance in the form of a doodle, Rumfelt's "two-headed beauty" named Mary and Rhoda has made appearances in visual narratives inspired by the artist's childhood memories and remixed scenarios such as the Madhatter's Tea Party from
Alice's Adventures in Wonderland
. Following a similar trajectory of development, Burnett's contribution stemmed from a box of family photographs she started scanning, but she eventually shifted gears on the archival project by inserting found and purchased images into what she describes as "a borrowed story of snapshots and accidents." Taken together, the duo's "Borrowed Whimsy" evokes a mysterious sense of nostalgia for moments that never were.
Free, 6-9pm Fri, Clamp Light Artist Studios & Gallery, 1704 Blanco Road, Suite 104, (620) 218-1568, clamplightstudiosa.com.
— Bryan Rindfuss
Fri 8/11
Naked Girls Reading

Courtesy of Naked Girls Reading
Most certainly, all of us have curled up with a good book whilst in the buff, but only a self-selected few would deign to do so in public. Luckily for us shy types, some daring divas are dying to share a taste of their favorite literature — and nothing else! Launched in Chicago in 2009, Naked Girls Reading is as simple as its premise: Performers take the stage adorned only with the prose of their choice. Heavyweights in the San Antonio burlesque scene, Jasper St. James and Vixy Van Hellen have launched a local chapter of Naked Girls Reading, which premieres with an August 11 event at the Sexology Institute. The readers and their selections are currently under wraps, but all will be bared when the ladies take the stage. In case it needs to be said: This event is for ages 18 and up only.
$20, 8pm Fri, Sexology Institute, 707 S. St. Mary's St., (210) 487-0371, sexologyinstitute.com.
— Kelly Merka Nelson
Sat 8/12
"Frontera Friends"
Another Second Saturday, another opportunity to be dazzled by the stellar budding and established artistic talent that San Anto has to offer. One such offering, that should be, in our opinion, particularly worth your time, is the
"Frontera Friends" opening at Lone Star Arts Space. Featuring new work from artist Jose Balli, including large oil paintings and mixed-media pieces, the exhibit takes its inspiration from the gritty, colorful characters who live along the U.S.-Mexico border and thrive amid all the dichotomies and tensions therein. Part celebration and part rumination, "Frontera Friends" is a must-see for anyone with a keen interest in the defiant spirit of those who live, struggle, and manage happiness in this place of constant cultural transition and unfortunate political turmoil.
Free, 6-9pm Sat, Lone Star Arts Space, 107 Lone Star Blvd., (210) 884-8100, facebook.com.
— JC
Sat 8/12
"Altered States"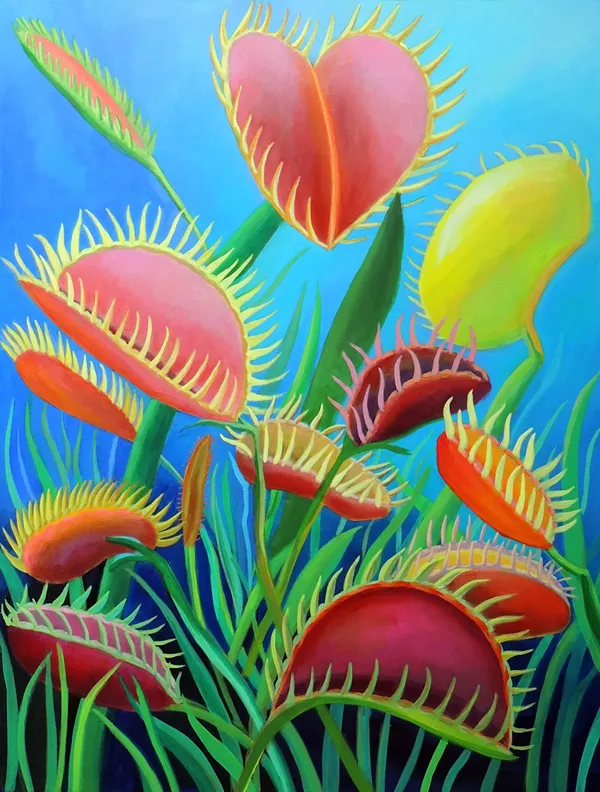 While it might bring to mind the sensory deprivation, isolation tanks and psychoactive drugs that made director Ken Russell's 1980 film
Altered States
so haunting and bizarre, Dallas-based artist Elaine Pawlowicz's new solo show actually employs "portraits of intoxicating plants" to explore "abnormal states of tension." Influenced by outsider art, surrealism and the Chicago Imagists (an eclectic, 1960s-era group of artists who drew creative inspiration from comics, architecture, trash and other aspects of their physical surroundings), Pawlowicz combines elements of magic realism and science fiction in paintings distinguished by bold color fields and unexpected approaches to perspective and scale. Centering around the dangers of "cultural toxicity" and the addictive escapism offered by the internet, television, video games, drugs and alcohol, her new body of work presents plants as curious metaphors for influences and vices that are "seductive and fanciful yet fatal."
Free, 7-10pm Sat, Provenance Gallery, 1906 S. Flores St., provenancegallerysa.com.
— BR
Sat 8/12
"Angel Baby"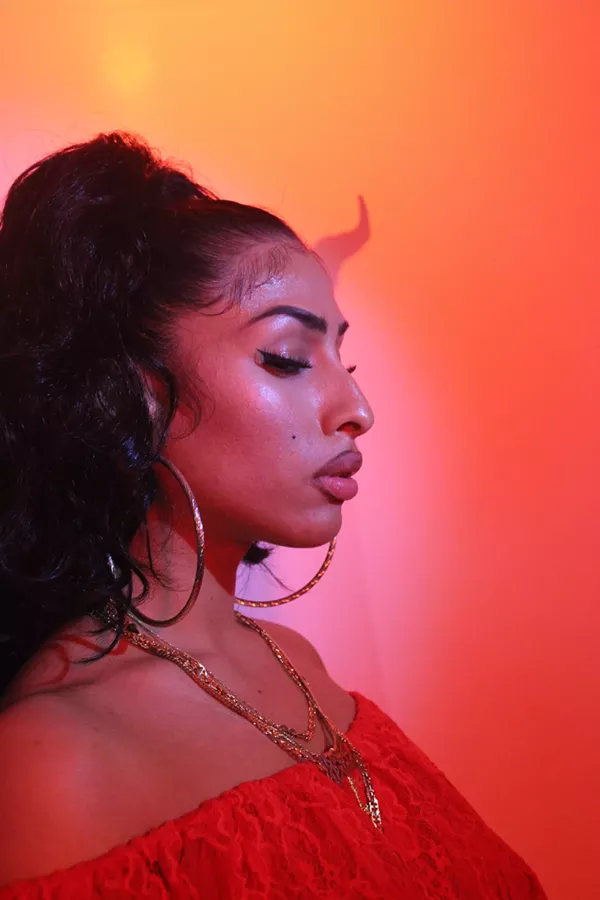 Lisette Chávez and Audrya Flores
Although not quite as famous as the Donkey Lady, the tale of the Dancing Devil is similarly embedded in the folklore of San Antonio. Once documented in the
San Antonio Express-News
and still up for discussion on sites and blogs like Haunted Places, Sine Logicum and Snopes, the urban legend goes down on Halloween circa 1975 at El Camaroncito — a Westside dance hall on Old
Lisette Chávez and Audrya Flores
Highway 90 that later became The Players Club. Armed with good looks and killer dance moves, a studly stranger struts into the club, charms the ladies and boogies the night away until his final dance partner glances down and notices his feet, which — depending on who's telling the story — resemble large chicken claws, goat hooves or
Lisette Chávez and Audrya Flores
(better yet) one of each. After she lets out a scream and outs him as Satan himself, the handsome devil escapes through a bathroom window, leaving a thick stench of sulfur in the air. Bound by roots in the Rio Grande Valley and "a strong interest in the occult and the supernatural," artists Lisette Chávez and Audrya Flores found this peculiar storyline to be ripe for a collaborative interpretation. Organized by Lady Base Gallery and hosted by AP Art Lab, the duo's video installation "Angel Baby" — which comes to a close this Saturday — reimagines the story from a feminist perspective that places a strong woman in the leading role and challenges viewers to "consider the manner in which folklore reinforces societal expectations of women and gender-related social structures."
Free, 7-10pm Sat, AP Art Lab, 1906 S. Flores St., ladybasegallery.com.
— BR
Sat 8/12
SpaceBalls

Slab Cinema revives Mel Brooks' 1987
Star Wars
satire starring Bill Pullman as a space bum who get trapped in a desert world with his half-man/half-dog co-pilot (John Candy), Druish Princess Vespa (Daphne Zuniga) and her robot chaperone Dot Matrix (Joan Rivers).
Free, 8pm Sat, Hemisfair Park, 434 S. Alamo St., (210) 212-9373, slabcinema.com.