Thu 8/24
Rod Man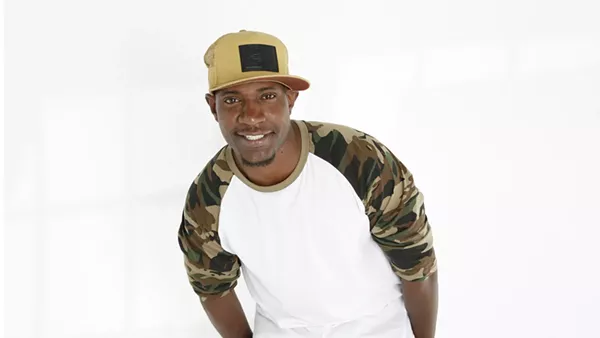 Of all the jokes comics have made about air travel since the days of the Wright Brothers,
Last Comic Standing
2014 winner Rod Man might be the only stand-up who thinks to warn the audience about the dangers of wearing holey socks through airport security. "I got a bad big toe, I know that about myself," he admits on "Airport Socks and Lotion" before imagining "skeeting" lotion in the pilot's eye and threatening to fight a racist infant ("Hey Little White Baby"). Rod Man's material — whether he's talking about the confusion caused by direct deposit and debit cards or getting pulled over for driving in the carpool lane without another occupant ("that's a thesaurus word right there") — draws from everyday life. But his laidback drawling, Atlanta-honed delivery and his offbeat approach give a curveball spin to common premises, creating relatable material that keeps audiences, from BET's
ComicView
to Judd Apatow's
Funny People
, hanging on his every word.
$22.50, 8pm Thu, 9:15pm Fri-Sat, Laugh Out Loud Comedy Club, 618 NW Loop 410, (210) 541-8805, lolsanantonio.com.
— Jeremy Martin
Fri 8/25 (rescheduled for Fri 9/1)
Canciones: Songs of Texas
Following up on the well-attended first installment in the series, "Canciones," a uniquely San Antonio showcase that features some of the city's best musical talents, is back with another excellent bill. While the last "Canciones" show featured local rock-based leaders (including Girl in a Coma's Nina Diaz) celebrating their favorite songs, especially those that remind them of San Anto, this sophomore show will feature Mitch Webb and The Swindles and D.T. Buffkin, both acts that operate more in the realm of roots-rock/country. The beauty of these concerts, aside from the stunning Pearl Park locale itself, is that show-goers get to experience multiple generations of SA culture at once, all in the form of timeless music that seems to sing of the heart of the city.
Free, 5:30pm-8:30pm Fri, Pearl Park, 200 E. Grayson St., atpearl.com.
— James Courtney
Fri 8/25 (rescheduled date TBA)
Lyle Lovett and His Large Band
Over the past few years, since 2012's
Release Me
, his most recent album of new material, Lyle Lovett has been in greatest hits mode. The Houston-area native and country and western/Americana music master has also been sticking to his characteristic regimen of hard-touring, playing shows in a variety of arrangements, from stripped down duo shows to the all-star lineup of his "Large Band" (which he'll be bringing to town Friday). Lovett, a four-time Grammy Award winner and renowned songwriter, has long buttered his bread with his ability to incorporate damn-near the entire spectrum of American music into his songs and performances. He's a true Texas original and a singular voice. We speak from experience when we say that this is a concert you won't want to miss.
$45-$85, 8pm Fri, The Majestic Theatre, 224 E. Houston St., (210) 226-3333, majesticempire.com.
— JC
Fri 8/25
Bobby Rush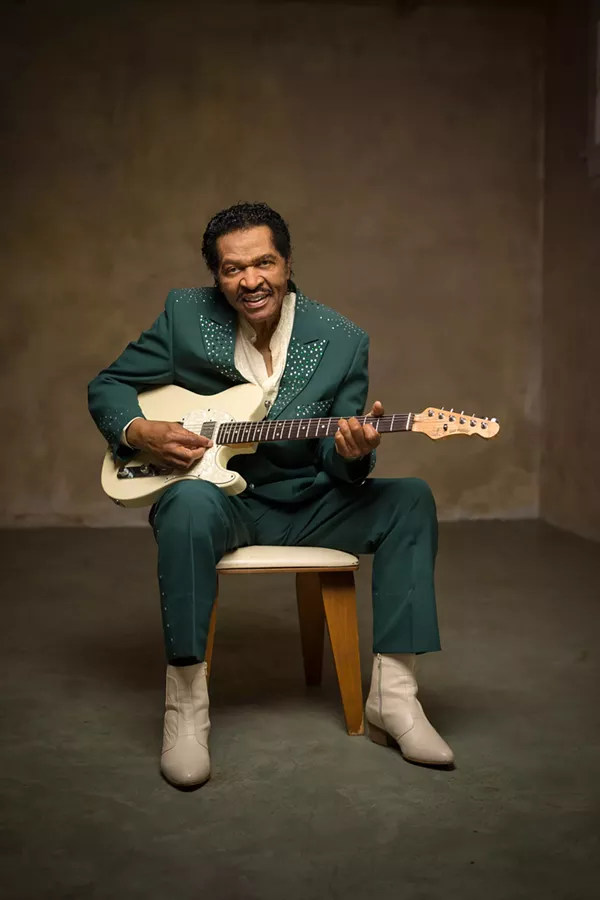 Bobby Rush has been one of the consummate bluesmen for more than 65 years. And, the thing is, dude's one of the only ones left who can honestly fly under that hallowed, blues-master banner. With a workman-like dedication, the now-83-year-old Rush has released more than 30 full-length albums, and tons of other material, including seven albums in the last 10 years. The most recent of those albums, 2016's
Porcupine Meat
, garnered Rush his first Grammy Award for Best Traditional Blues Album. Don't miss your chance to see this American treasure and blues luminary, as ever, practicing his timeless craft somewhere near the intersection of history and mystery, of raw emotion and easy intuition.
$48-$78, 8pm Fri, Tobin Center for the Performing Arts, Carlos Alvarez Studio Theater, 100 Auditorium Circle, (210) 223-8624, tobincenter.org.
— JC
Fri 8/25 (rescheduled for Fri 9/1)
Groundhog Day
Following a gallery talk inspired by the exhibition "Heaven and Hell: Salvation and Retribution in Pure Land Buddhism" and exploring what the Buddhist beliefs of karma and samsara have to do with obnoxious weatherman Phil Connors (
"Phil and the Cycle of Samsara," $8-$12, 7:30-8pm Fri
), the San Antonio Museum of Art screens Harold Ramis' surreal comedy
Groundhog Day
. Recently adapted as a Broadway musical, the 1993 film stars Bill Murray as an arrogant Pittsburgh weatherman man who keeps repeating the same day over and over again.
Free (cash bar provided by The Brooklynite), 8:30pm Fri, San Antonio Museum of Art, 200 W. Jones Ave., (210) 212-9373, slabcinema.com.
Fri 8/25 - Sun 8/27
How to Succeed in Business Without Really Trying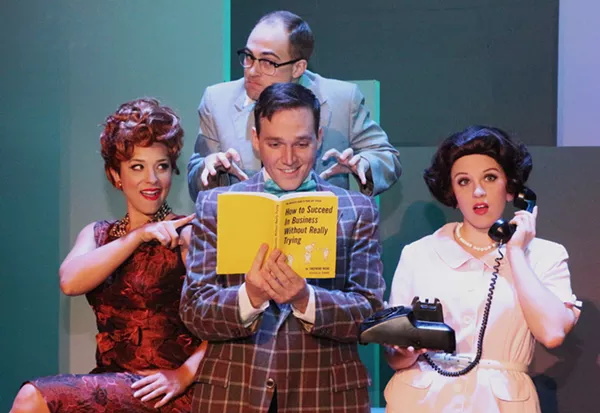 Courtesy of Woodlawn Theatre
J. Pierrepont Finch trades in his coveralls for a three-piece suit as he climbs the corporate ladder, all with the assistance of his trusty self-help manual. However, with a bunch of executives throwing their weight around in the company's upper echelons, it takes every ounce of his wits to avoid disaster at every turn. If all you've ever wanted in life is a musical episode of
Mad Men
with a few farcical plot twists,
How to Succeed in Business Without Really Trying
is the answer to your wish — so don your best vintage attire and trot down to the Woodlawn to give it a whirl.
$18-$29, 7:30pm Fri-Sat, 3pm Sun, Woodlawn Theatre, 1920 Fredericksburg Road, (210) 267-8388, woodlawntheatre.org.
— Kelly Merka Nelson
Sat 8/26
"Time Capsule"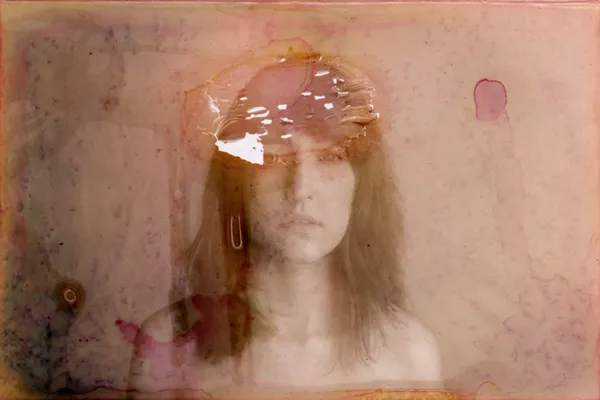 For this year's Fotoseptiembre, and indeed a bit in advance of that exciting month-long photography feast, Digital Pro Lab has turned its large retail space into a pop-up art gallery for a special exhibit entitled "Time Capsule." Curated by the (dynamic) husband and wife duo of photographer Scott Martin and San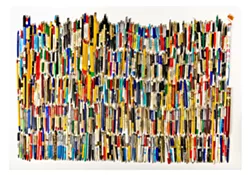 Antonio Poet Laureate Jenny Browne, the exhibit features the work of 20 international, national, regional, and local photo artists. The artists were asked to "explore the connection between the arts of photography and poetry." The resulting exhibit, comprised of 24 images, functions like something of a time capsule, a "collection of objects and information gathered in an attempt to communicate with an imagined future." The question, of course, becomes an intimidatingly fundamental one: what are the most essential things a person can communicate about themselves, their world, and their time? In the quest to answer this question, one comes to deeper levels of understanding their own existence and the meaning(s) assigned to it.
Free, 7-9pm Sat, Digital Pro Lab, 10103 San Pedro Ave., (210) 377-3686, fotoseptiembreusa.com.
— JC
Sat 8/26 (canceled due to weather)
True Grit
Slab pops up at the Alamo for a free outdoor screening of the Coen Brothers' 2010 True Grit reboot (starring Jeff Bridges, Matt Damon, Hailee Steinfeld and Josh Brolin) following a drunken U.S. Marshal and a Texas Ranger who help a stubborn teen track down her father's murderer. Picnics, blankets and lawn chairs welcome.
Free, 8pm Sat, The Alamo, 300 Alamo Plaza, (210) 212-9373, slabcinema.com.
Sat 8/26
The Princess Bride: An Evening with Cary Elwes

Photos courtesy of 20th Century Fox
The Tobin Center hands over the gate key to British actor Cary Elwes and gives him a platform to reminisce about the most well-known role of his career as Westley (aka the Man in Black) in director Rob Reiner's classic film
The Princess Bride
. The evening will start with a screening of the 1987 romantic adventure comedy, which stars Elwes, Mandy Patinkin as Inigo Montoya, Robin Wright as Princess Buttercup, Wallace Shawn as Vizzini and the late
Andre the Giant as Fezzik. After the movie, Elwes will participate in a Q&A session and talk to the audience about some of the iconic scenes from the film and share some stories from the set. Want to know what happened when actor Christopher Guest (Count Rugen, the Six-Fingered Man) hit Elwes over the head after the Fire Swamp scene? Want to know how the actors were able to get through their scene with Billy Crystal (Miracle Max) making them laugh so hard? VIP tickets include a meet-and-greet with Elwes and a copy of his new book
As You Wish: Inconceivable Tales from the Making of The Princess Bride
.
$29.50-$95, 7:30pm Sat, Tobin Center for the Performing Arts, 100 Auditorium Circle, (210) 223-8624, tobincenter.org.
— Kiko Martinez

Sun 8/27
Lalah Hathaway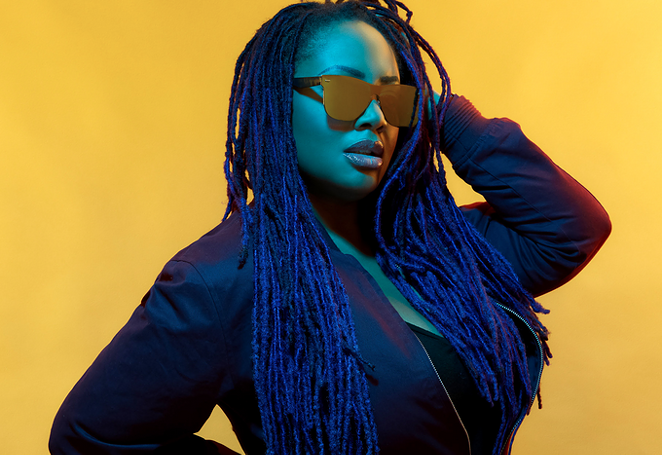 Deeply effecting vocal performances may be an inherited capability for soul, jazz and gospel singer-songwriter Lalah Hathaway, the daughter of soul legend Donny Hathaway, but that doesn't mean she hasn't lived the pain and joy behind every emotive note she sings. Throughout her nearly 30-year career in music, which includes five Grammy wins, Hathaway has released seven albums and loaned her talents to projects by countless other esteemed artists, including Kendrick Lamar, Common, Esperanza Spaulding and Robert Glaser. It's Hathaway's considerable talent alone, however, that will be on display as she takes the Aztec stage this weekend. Hathaway recently released the damn-near club-ready single "I Can't Wait," so there's every reason to believe that this show could feature more new material, as the singer gears up to release her first album (no release date yet) since 2015.
$25-$135, 7pm Sun, The Aztec Theatre, 104 N. St. Mary's St., (210) 812-4355, theaztectheatre.com.
– JC