Thu 8/31
Alice Doesn't Live Here Anymore
If the story of a single mom working as a waitress at Mel's Diner in Arizona sounds familiar, that's because 1974's
Alice Doesn't Live Here Anymore
inspired the TV series
Alice
. However, the movie is significant for more than inspiring a sitcom. Ellen Burstyn made one of the best decisions of her career
when she decided her next project after
The Exorcist
would be a small, gritty dramedy about a widow who must find a job and raise a son while pursuing her dream of becoming a singer. She approached a young director named Martin Scorcese, and it turned out to be a good move for him, too. The film proved a big hit and won Burstyn an Academy Award, but not without some controversy over whether this woman-centered drama was sufficiently feminist. That won't seem an issue today, when portraits of working-class women are all too rare in films. Diane Ladd scored a nomination for her supporting role as Flo, the sassy waitress, and you can spot her daughter Laura Dern as a little girl eating ice cream. Jodie Foster's tomboy role led straight to Scorcese casting her in 1976's
Taxi Driver
. Kris Kristofferson plays Alice's rugged boyfriend, while Harvey Keitel makes a scary cameo. As the gruff Mel, Vic Tayback is the only actor who reprised his role on TV. In short, it's a festival of fine actors in a finely tuned snapshot of American Southwestern highway atmosphere of the mid-1970s with a soundtrack of radio hits peppered with Burstyn's renditions of classics. The McNay revives the film as part of its Get Reel summer series celebrating American women in 1970s cinema.
Free, 7pm Thu, McNay Art Museum, 5600 N. New Braunfels Ave., (210) 824-5368, mcnayart.org.
— Michael Barrett
Thu 8/31 - Fri 9/1

"
The Other Side of the Sky
"
Photos by Charlie Kitchen
Successful photographers of all stripes rely, in varying proportions, on a combination of learned instinct (commonly called "eye" in the business), situational luck, and technical mastery (of equipment and processes) to accomplish their work. San Antonio photographer Charlie Kitchen, whose singular work really belies comparison, evinces a sharp eye for arresting (mostly natural) images and an advanced technical understanding of the analog photo process. By employing an inventive form of in-camera collage, Kitchen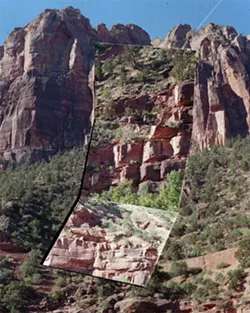 creates new and striking pieces (both investigative and experimental) that juxtapose typical elements of photography with the manipulation of rigid geometric shapes and patterns. The combination of these two elements, often considered opposites (one organic, one synthetic), plus Kitchen's knack for shots that are both desolate and inviting, makes for some impressive output. At his first full-fledged solo exhibition in town, Kitchen will show new material, created on a recent road trip through the Southwest, and celebrate the release of a book entitled The Other Side of the Sky.
Free, 7-10pm Thu-Fri, Hello Studio, 1420 S. Alamo St., Building B #203, (210) 291-8640, hellostudiosa.com.
— James Courtney
Thu 8/31 - Sun 9/3
Steve-O

Buster Keaton stood stone-faced and unflinching as the front wall of a two-story house crashed down around him in
Steamboat Bill, Jr.
(1928). Harold Lloyd dangled from a clock face above a traffic-filled city street in
Safety Last
. Comedy stars of old Hollywood frequently put themselves in danger, risking serious injury just to get a laugh — a tradition continued, with more literal balls, in MTV's
Jackass
(2000). Though Steve-O's silent-film-star willingness to risk hurt and humiliation (see also: his six-week stint on
Dancing with the Stars
), nor even his degree from literal Clown College, guarantee he's any good at stand-up comedy, he's been honing his stage show since 2001, and his 2016 Showtime special delves into his struggles with sex addiction and his experiences in therapy, revealing a surprising amount of depth for someone with a full back tattoo of himself giving a double thumbs-up. You thought he was just going to hit himself in the nuts with the microphone, didn't you?
$25, 8:30pm Thu, 8pm &10:15pm Fri-Sat, 8pm Sun, Improv San Antonio, 849 E. Commerce St., (210) 229-1420, rivercentercomedyclub.com.

— Jeremy Martin
Fri 9/1
"Eastside Westside" & "Narratives Invented"

When Ana Fernandez and Ruth Leonela Buentello paint, they're not just creating art — they're shaping a legacy. For so long, Latin@s in America have felt a gaping hole where the genuine representation of their culture should be. All too often, there's a marked discrepancy between their voices and the voices speaking over them. But by painting narrative works that showcase the intimate inner-workings of Latin@ life, the San Antonio-based
artistas
are constructing a lasting space where their stories can be passed on without interruption. "The one thing that I hope other [Latin@s] will see when they look at my work is, really, themselves," says Fernandez, known for her detailed depictions of Chican@-centered environments, as well as her popular food truck Chamoy City Limits. "We haven't been represented," she explains. "We're overlooked. We're erased … And because we've been erased for so long, I want to make portraits through [the] landscape of [Latin@] entrepreneurs, as [they] exist today."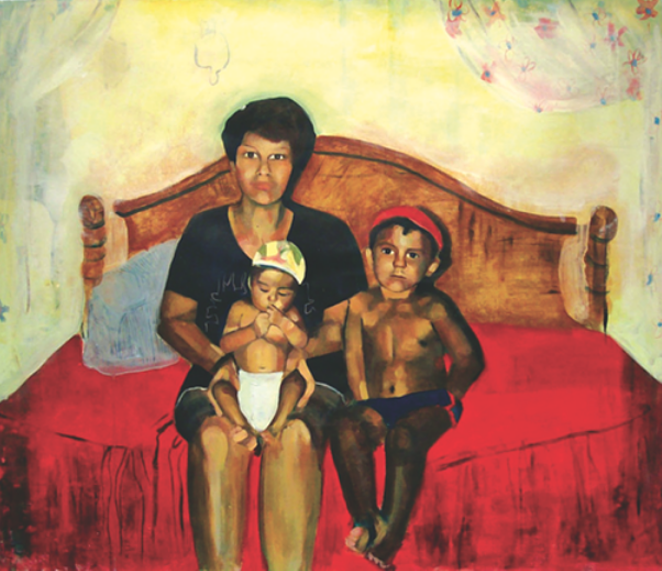 The inspiration behind Ruth Buentello's exhibition "Domestic Narratives" is mined from her everyday life as a Chicana. "The biggest influence [in my work] has been these experiences with my family," she explains. "[Experiences] from around the house; some about joy, some about health, coping with family issues and just the things that we do together."
Free, 6-9pm Fri, Galería Guadalupe, 723 S. Brazos St., (210) 271-3151, guadalupeculturalarts.org.
— Rhyma Castillo
Fri 9/1
Buddy Guy
It isn't often that we get the chance to be inspired by an individual that inspired our heroes. That is, however, the opportunity that Buddy Guy's upcoming stop at the Aztec Theatre presents. The seminal Chicago bluesman, renowned as a guitar player (especially), song interpreter, champion of tradition, and songwriter, has influenced and/or worked with a long list of rock greats, including Stevie Ray Vaughn, Keith Richards, Jimi Hendrix, Eric Clapton, and countless others. Even at age 81, Guy still has the musical chops to wow audiences and the kind of emotional charisma that reverberates to the very core of anyone with the heart to truly listen.
$45.50-$113.50, 7pm Fri, Aztec Theatre, 104 N. St. Mary's St., (210) 812-4355, theaztectheatre.com.
– JC
Fri 9/1
"Burton at Black Moon"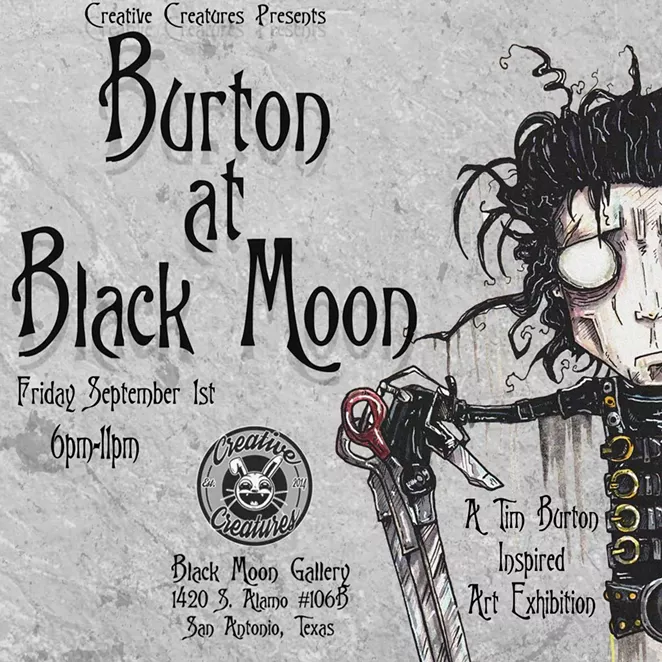 Creative Creatures and Black Moon Gallery have teamed up to bring us a fun and no doubt cheekily macabre group exhibition entitled "Burton at Black Moon." As is quite often the case with Creative Creatures' special events, "Burton at Black Moon" is part art show, part tribute, and part fan fantasy. But don't get it twisted, this is no amateur hour with the special rejects of the Tim Burton fan club. As we've come to expect from Creative Creatures — an all-arts venture curated by husband-and-wife duo Karen G. Rios (of Nouveau Nostalgic) and Eddy Rios (of Taco Boy Designs) — the roster for this event, which features more than 35 artists, is eclectic and impressive. The stacked list of featured artists includes established talents Jason "PopGuy" Ibarra, Nik Soupé, Ray Tattooedboy, Regina Morales and Marlene M. Mejia, just to name a few.
Free, 6-11pm Fri, Black Moon Gallery, 1420 S. Alamo St., #106B, facebook.com/blackmoonprint.
— JC
Fri 9/1
"Chimeric Daydreams & Aperol Suns" & "Road Trip"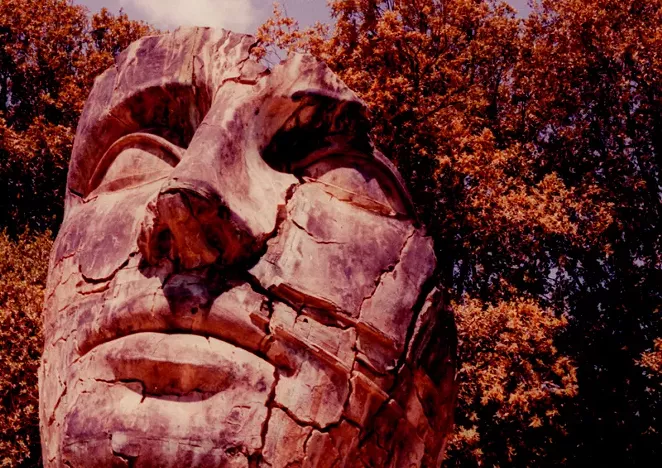 After nearly a year in a quaint Southtown house-turned-gallery on South Presa Street (hence the name), Presa House Gallery has officially left its old digs behind in search of a bigger and brighter future. Part of the gallery's planned effort to spread its wings, collaborate with other contemporary art spaces and — eventually — grow into a more accommodating location, the somewhat-sudden move coincides with the opening of two anticipated Fotoseptiembre exhibitions curated by gallery co-director Jenelle Esparza. Taking over Joan Grona's former gallery in the Blue Star Arts Complex, the pair of solo shows unites Rebecca Dietz and Melanie Rush-Davis, photographers Esparza finds complementary based on their shared wanderlust and ability "to transform time and space with a single photograph."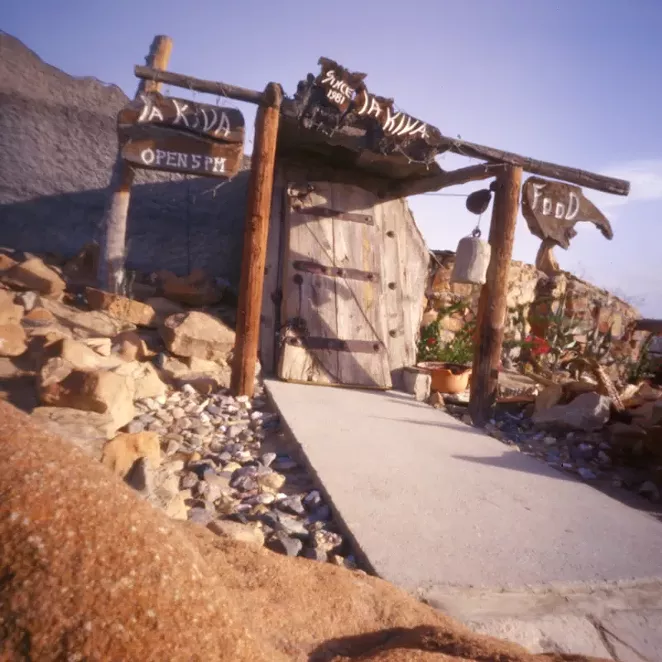 An East Coast native with an eclectic background encompassing both theater and circus arts, Dietz photographed her poetically titled "Chimeric Daydreams & Aperol Suns" on a recent trip to Italy and later gave the images a surreal slant by cross-processing the film. A like-minded fan of old-school alternative photographic processes, Rush Davis (known by some as the "pinhole queen") puts a dreamlike spin on landscapes and fleeting moments in "Road Trip," an excursion in the Southwest captured with her signature pinhole camera.
Free, 6-11pm Fri, Presa House, 112 Blue Star, (210) 913-5842, facebook.com/presahouse.
— BR
Fri 9/1 - Sun 9/3
White Rabbit Reunion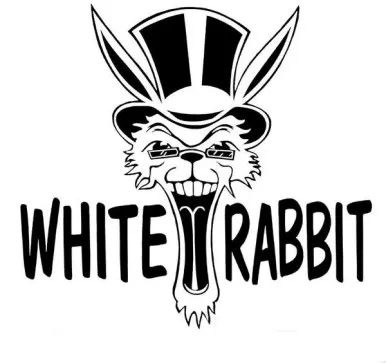 For the second year running, Paper Tiger will pay homage to its predecessor, the stalwart punk club White Rabbit, by dedicating a full weekend to a wildly diverse array of local musical acts, many of whom frequently played the beloved old venue. For three days this weekend, whether you are a lifelong White Rabbit devotee or simply a music-loving passerby, you'll have the chance to experience a bit of the old with a bit of the new. With acts representing a slew of genres, there's sure to be at least a set or two for everyone. We are looking forward to catching sets from Televangelist, Deer Vibes, and Heather Go Psycho, just to name a few of the 35-plus acts on the stacked bill.
$5-$20, 6pm Fri, 5pm Sat, noon Sun, Paper Tiger, 2410 N. St. Mary's St., papertigersatx.com.
– JC
Sat 9/2
Social Distortion

As a fan of punk rock and hardcore in general, I appreciated what Mike Ness and the boys in Social Distortion were doing musically, but to be pretty honest, I wasn't ever the biggest Social D fan. However, my first tattoo artist Mike J., who passed away several years back, was the biggest Social Distortion fan I probably have ever met and afternoons spent getting tattooed by Mike were scored by the tunes of The Fullerton, California five-piece who sang songs about impulsiveness and influenced a generation of punk rock bands including the likes of Pennywise, Face To Face, Rise Against, Green Day and Thrice to name a few. After almost four decades of putting out music and touring, Ness and the dudes in Social Distortion prove that the punk rock is a legacy that will continue to grow through the annals of music history.
$31-$50, 9pm Sat, Aztec Theatre, 104 N. St. Mary's St., (210) 812-4355, theaztectheatre.com.
— Chris Conde
Sun 9/3
Black Sabbitch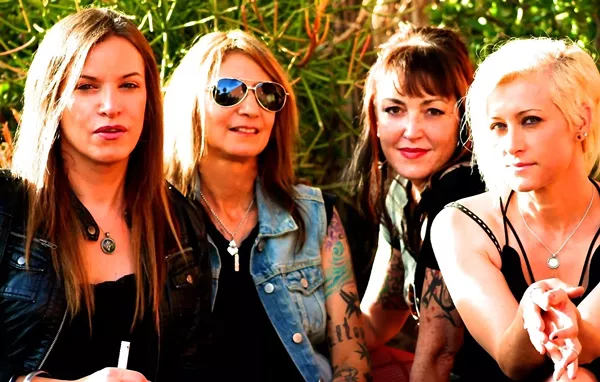 Courtesy of Black Sabbitch
The headline for a story about a fictional band on the fake-music-news site The Hard Times speaks volumes: "Innovative Stoner Metal Album Blends Influences from Black Sabbath and Black Sabbath." The point being: Many, many metal groups are essentially Black Sabbath cover bands whether they know it or not. While some of these bands are killers in their own rites (get it?), sometimes you really just want to drink from the bloody river at its unholy source. And short of traveling back in time, "Iron Man" style, to the early '70s and catching the uncut real-deal, all-lady reboot Black Sabbitch is about as close to the Satanic ideal as you're going to get. The technical ecstasy of their uncanny covers of the hits ("War Pigs, "Sweet Leaf") and the deep cuts ("Sabbath Bloody Sabbath," "N.I.B") would be enough to make Lucifer himself take notice, but frontwoman Aimee Echo's mesmeric charisma combined with the seemingly effortless explosive chemistry of the band behind her will make you fall in love with the dark side all over again.
$10, 8pm Sun, Jack's Bar, 3030 Thousand Oaks Drive, (210) 494-2309, jacksbarsa.com.
— JM