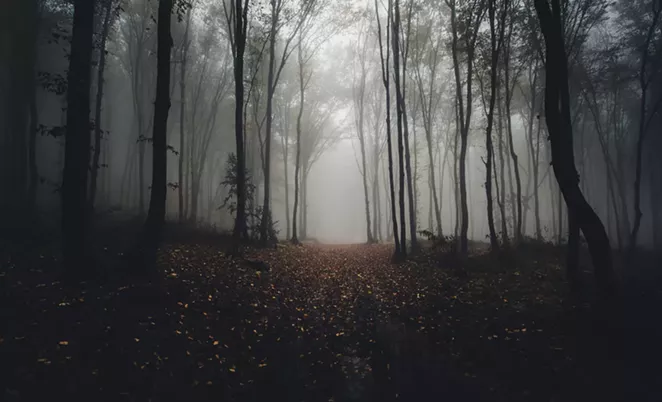 Why wait for Halloween to get the spooky events rolling out? While
corn mazes and pumpkin patches
might not be your thing,
haunted houses and ghost tours
might be. But maybe you're looking for something extra special to do in honor of Friday the 13th. Check out these happenings to make the most out of the spookiest day of the year.
Friday the 13 Haunted Pub Crawl
Make your night as boozy as it will undoubtedly be creepy with a
good ole' pub crawl
. You'll be able to explore some of San Antonio's haunted bars in downtown, so bring a friend to keep you from getting shitfaced with ghosts. RSVP now since space is limited.
Multiple locations, 9pm-midnight, z2systems.com.




Friday the 13th Tattoos
Plenty of local tattoo shops are coming through with $13 tattoos
(most of them anyway) in honor of what is arguably the best day of the year. Take your pick from
Alamo City Ink
,
Platinum Tattoos at Evers & 410
,
Voodoo Tattoos
,
Bad Habits Tattoo Studio
,
Nite Owl Tattoo Studio
or
Heisenberg Ink
. Or hit up all of them. Just live your life.
Friday The 13th October Metal Fest
Put on by The Bilo Effect, this metal fest brings you Oktoberfest-style food and beer, and lots of metal from all over South and Central Texas. San Antonio's own The Recasts, Destroyer of Wolds, Aurorean and X.I.L. will take the stage, so come on down to Fitzgerald's to support local music. Oh, and enjoy sausage and sauerkraut tacos and beer specials all night long.
$10-15, 7 p.m. to 2 a.m., Fitzgerald's Bar and Music Venue, 437 McCarty Suite 101, (210) 607-7007, fitzrocks.com.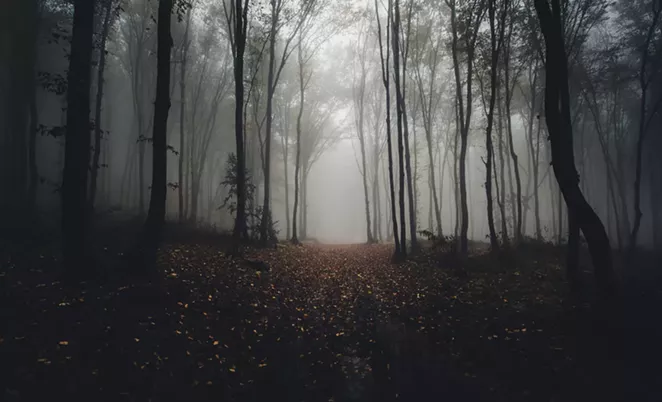 Friday the 13th Night Race 5K
Get fit and scary at the same time with this nighttime 5K. MoMak's Backyard Malt's & Burgers is hosting a
costume 5K
(yas) through McAllister Park where you can run with glow sticks. Awards will be given to the top runners and to the best dressed, and there will be a DJ to provide tunes throughout the run. They had us at glow sticks.
$40-50, MoMak's Backyard Malt's & Burgers, 13838 Jones Maltsberger, (210) 481-3600, momaks.com.

Pinata Protest Tour Kick-Off: Friday the 13th Show
Okay, it isn't a
spooky event
. But any time Piñata Protest is performing, we're there. Celebrate the start of the band's tour with Brujeria and Powerflo at Limelight when doors open at 9 a.m. Come dressed in a costume (of course, there's a contest) for a $7 cover or be boring and pay $10. Your choice. You'll be able to enjoy the sounds of Saigon Sinners and Sketchy Trench, too.
$7-10, 9 p.m., Limelight, 2718 N Saint Marys St., (210) 735-7775, thelimelightsa.com.
Wild Dawg's Friday the 13th Costume Ride
Slap on a costume and get ready to ride. The
traveling booze party
will head out from Alamo Ice House at 8:30 p.m. to hit up five bars. FIVE! Each bar will choose a favorite costume and give out a prize. The last prize of the night will be tickets to Alamo City Comic Con Halloween Edition, so don't come in your tired ass costume. Be sure to show up to AIH early so the head peeps can make sure your costume isn't lame.
Alamo Ice House, 802 N. Alamo Street, (210) 455-7912.