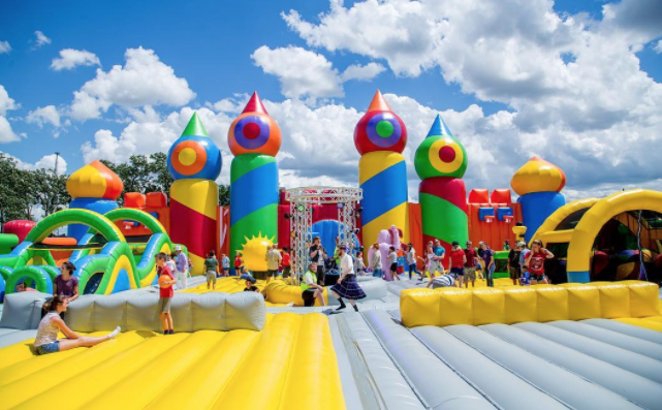 Last month we announced that the world's largest bounce house was coming to San Antonio, and the weekend has come to get jumping.
While the 10,000 square foot bounce house (more like bounce mansion, amirite?) may be intended for kids, we're pretty sure it will be enjoyed by more than a few young-at-heart San Antonians.
Starting today, San Antonians will be able to get jumping and have some fun thanks to Big Bounce America. The bounce house will be at Wheatley Heights Sports Complex through Sunday for anyone who wants to jump all day long.
And with this setup, it looks like all day long is no joke. The play center includes activity zones that let you slide, play basketball, venture through inflatable forests and jungles, and get in your workout for the day. Oh, and dance since there will be a DJ spinning some tunes.
Tickets
are available for one-hour jump sessions and run from $5 to $19, depending on age.
200 Noblewood Dr., (210) 714-0017, thebigbounceamerica.com.