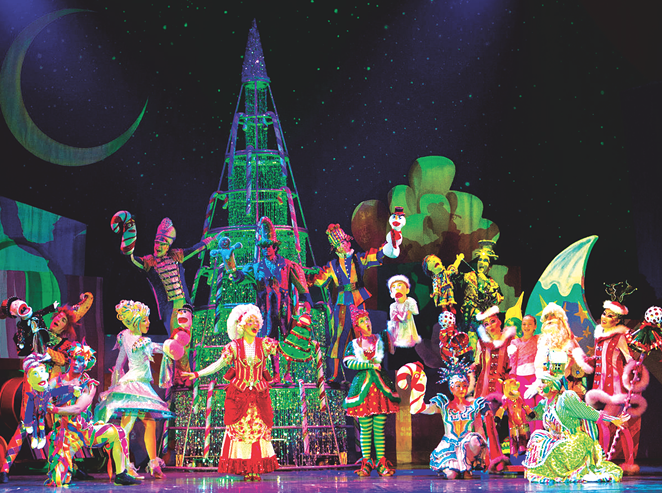 Back in 2010, hard-to-please
Current
theater critic Thomas Jenkins surprised readers with a favorable review of the Cirque Dreams production
Illumination
, in which an international cast of tumblers, clowns and acrobats performed imaginative routines built around a downed power line on an urban street.
Under the artistic direction of founder Neil Goldberg, the Florida-based troupe has reportedly performed in front of 50 million people since its inception in 1993 and now boasts 15 original shows, including the seasonal signature Holidaze. Hailed by the New York Daily News as a "delicious confection of charm, sparkle and talent by the sleighload," the two-hour spectacle packs in 300 costumes, original music and 20 acts brought to life on stage by "snowmen, penguins, angels, reindeer, toy soldiers, gingerbread men, ornaments and, of course, Santa."
$38.50-$89.50, 7:30pm Fri December 8, 2pm & 7:30pm Sat December 9, Tobin Center for the Performing Arts, 100 Auditorium Circle, (210) 223-8624, tobincenter.org.