Wed 12/13 - Sun 12/17
Irving Berlin's White Christmas
Based on the 1954 film starring Bing Crosby and Danny Kaye, Irving Berlin's White Christmas tells the story of two showbiz partners working to put on a show in a picturesque Vermont inn. The musical features some of Irving Berlin's most memorable songs including "Count Your Blessings Instead of Sheep," "Happy Holiday" and "Blue Skies."
$30-$130, 7:30pm Wed-Thu, 8pm Fri, 2pm & 8pm Sat, 2pm & 7:30pm Sun, The Majestic Theater, 224 E. Houston St., (210) 226-3333, majesticempire.com.
— Marco Aquino
Thu 12/14
The Social Justice Warriors Comedy Tour
Google "social justice warriors comedy" and you're mainly gonna get articles titled things like "Social Justice Warriors Are Ruining Good Comedy" and "How Social Justice Warriors Have Destroyed Stand Up Comedy." If you agree with these sentiments, you'll be glad to know that this comedy tour, like practically anyone applying the dreaded SJW moniker to themselves, is obviously named ironically. While nobody on the bill — Brody Stevens (Children's Hospital, The Hangover), Jim Florentine (Crank Yankers, That Metal Show), Chad Zumock (Gotham Live, The Artie Lange Show) and Sam Tripoli (Premium Blend, Wide World of Spike!) — is exactly Don Rickles or Andrew "Dice" Clay, they're all club-seasoned comics who've guested on shows hosted by the likes of Howard Stern, Daniel Tosh and Joe Rogan. In other words, they're practically guaranteed not to deliver spoken-word think pieces about how "problematic" laughing at something or other is. They're gonna make with the funnies, and let blogs sort 'em out. Laugh along or make mental notes for think pieces of your very own and be the SJW you want to see in the comedy world. Arrive on time to watch Austin comic Jay Whitecotton warm up the crowd.
$20, 8pm, The Blind Tiger Comedy Club (inside Magic Time Machine), 902 NE Loop 410, (210) 828-1470.
— Jeremy Martin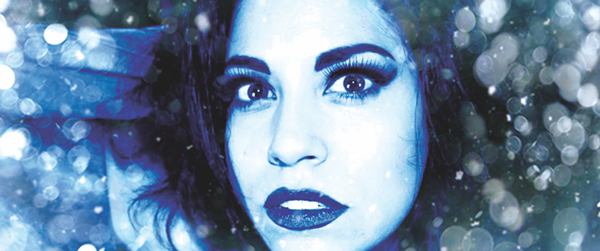 Thu 12/14 - Sat 12/16

How Burlesque Saved Christmas
From the wild mind behind such unusual offerings as Icons: The Lesbian and Gay History of the World, Vol. 1, Sinderella and the Glass Zipper and Tales of a Hard Nut comes How Burlesque Saved Christmas — an original production written, directed and choreographed by multitalented performer Jade Esteban Estrada. Bursting with all the makings of a naughty adaptation of How the Grinch Stole Christmas!, the seasonal affair builds on Estrada's ever-creative comedic chops as well as his background in the scantily clad world of burlesque. Threatening to upstage a bevy of tassel-twirling beauties, Estrada leads the cast as Daddy Christmas, an alternative Santa Claus character who pulls the plug on the yuletide season after weather-manipulating sexpot scientist Sarah Suckame Slanders (Dixie de Vice) ushers in a new Ice Age. Fortunately, the residents of Christmasland, Texas have a few holiday-saving tricks up their sleeves in the form of ultra-hot, ice-melting vixens Sugar Bum Larry (Blaise Ricin), Geri Mann de Ring (Essence Grant), Teddy Bare (Jordan Kayall), Bear Lee LeGaul (Steven Mortimer), Eva Needzerspooge (Natasha Pearl) and the legendary Heat Thighzer (international burlesque star Coco Lectric).
$15-$20, 8pm Thu, 8pm & 10:30pm Fri, 8pm Sat, The Overtime Theater, 5409 Bandera Road, Suite 205, (210) 557-7562, theovertimetheater.org.
— Bryan Rindfuss
Fri 12/15 - Sat 12/16
The Marcsmen Christmas
Among the more unexpected takeaways from the Pitch Perfect franchise is the appeal of a cappella groups within a contemporary context. In a city steeped in age-old traditions, it should come as no surprise that San Antonio is home to celebrated outfits like Friends in Harmony and The Marcsmen — competitive ensembles rooted in the decidedly old-fashioned realm of barbershop harmony. Formed by Texas State University music students and now officially established among the ranks of the revered Barbershop Harmony Society, The Marcsmen boast a sprawling membership that includes South Texas vocalists ranging in age from 13 to 70. Currently providing live accompaniment for The Playhouse's production of Peter Rothstein's All Is Calm: The Christmas Truce of 1914 (a historical play based on an unlikely exchange between English and German soldiers during World War I), the all-male troupe is set to take center stage with The Marcsmen Christmas, an a cappella holiday program featuring high-profile support from Orlando-based Barbershop Harmony Society International Championship winners Main Street.
$20-$30, 8:30pm Fri-Sat, The Playhouse, 800 W. Ashby Pl., (210) 733-7258, theplayhousesa.org.
— BR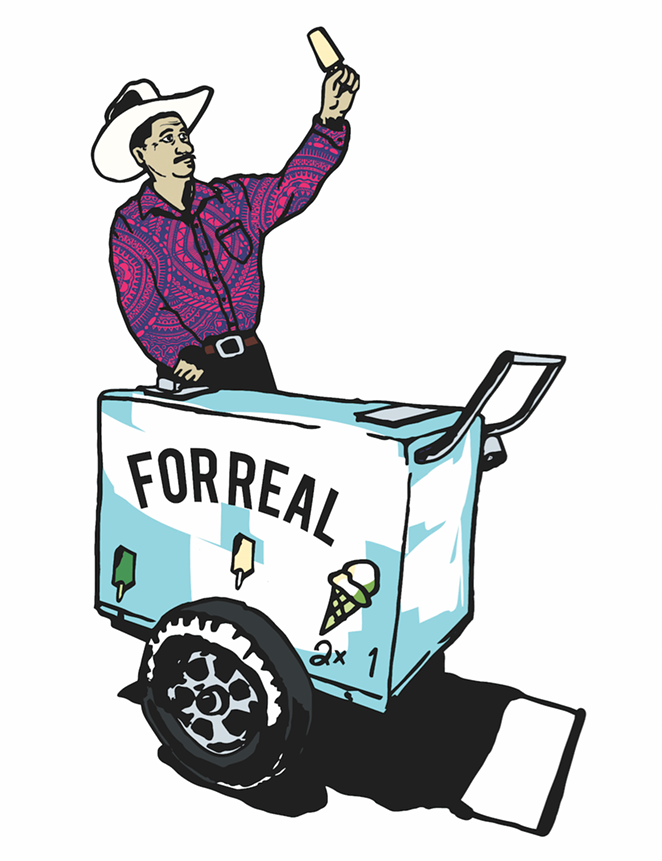 Sat 12/16
'Aquí No Más,' 'Trust' & 'Things I Draw at Night'
A graphic, street-smart sensibility connects "Aquí No Más," "Trust" and "Things I Draw at Night" — a trio of exhibitions functioning as both Presa House Gallery's first full-fledged offering in its reclaimed original space and its final shindig of 2017. A multimedia artist who draws inspiration from "his childhood in Pomona, lowrider culture, graffiti, raves, streetwear, 1990s culture, typography, professional design and illustration" but also "builds vintage Schwinn Stingrays, invents new zine genres, and art-directs gourmet burger festivals," Los Angeles-based Benjie Escobar makes his San Antonio debut with "Aquí No Más," which showcases his mastery with hand-inked lettering while "repurposing, reimagining, and updating iconic Chicano and Latino characters." Providing distinct San Antonio counterpoints, "Trust" highlights the boundary-pushing work of printmaker Sabrina Alfaro (who creates work under the telling moniker Xingona Prints) while "Things I Draw at Night" uplifts the skater-inspired aesthetics and pop-culture references of illustrator Gilbert Martinez into a gallery context. In addition to smartly priced merch available from all three artists, the opening reception includes beats from ModSnap Radio DJs, including an aspiring 10-year-old who spins under the alias AXE6.
Free, 6-11pm, Presa House Gallery, 725 S. Presa St., facebook.com/presahouse.
— BR
Fri 12/15
Fiesta Navidad
Since 1967, the Bay Area-based Ballet Folklórico Mexicano de Carlos Moreno has championed traditional Mexican music and dance styles while updating them with contemporary flourishes. Under the direction of founder Carlos Moreno-Samaniego, the company has amassed a repertoire of nearly 200 original works rooted in folkways from the Mexican states of Jalisco, Sinaloa, Veracruz, Oaxaca, Chihuahua, Tamaulipas and Durango. Having recently completed a tour with Grammy-winning Latin fusion rockers Los Lobos, BFM returns to San Antonio for a holiday-themed collaboration with Mariachi Divas — a Grammy-winning, all-female group that holds the distinct honor of being the official mariachi troupe of Disneyland Resort for 15 years and counting. ARTS San Antonio brings the night to life in anticipation of the Alamo City's Tricentennial anniversary.
$29-$99, 7:30pm, Lila Cockrell Theatre, 610 E. Market St., (210) 207-8500, artssa.org.
— BR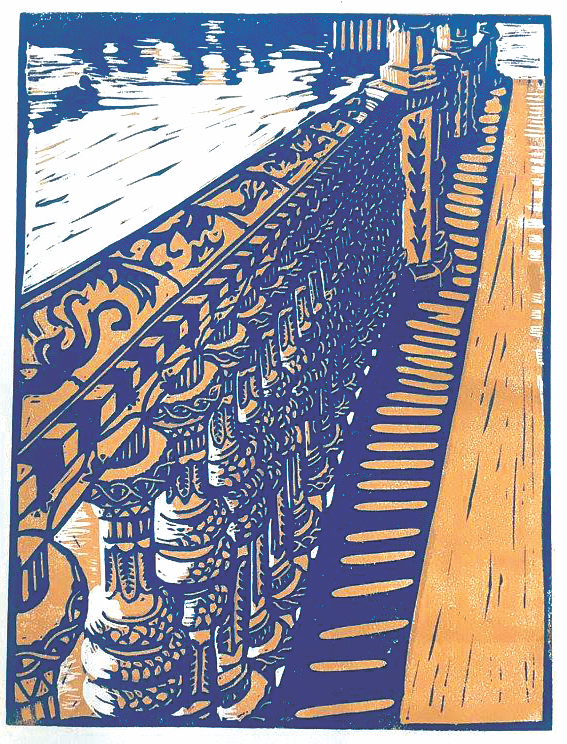 Kristina Williams-Berrier
Sat 12/16
Mantle Art Space Paper Anniversary
While a paper (one-year) anniversary is not as distinguished as the anniversaries denoted with precious jewels and rare metals, any duration of doing a particular thing is only as valuable as the thing itself. And, in our estimation, Mantle Art Space has done a great thing in its first year. From its Wine & Critique events, which invite artists of all skill and experience levels to workshop their works in progress over courage-building spirits, to various drawing meet-ups and (of course) some excellent exhibitions, the little gallery on Fred has had a full and flourishing start. In celebration, the gallery invites you to a special anniversary exhibit, which will feature a host of local artists and artisans, including Markus Ferris, Gnoshferatu, Sarah Rangel, Yondering Journals, and many more. To make matters more delicious, Gastronautica Gourmet Mac and Cheese will be on hand with a glorious selection of yummies.
Free, 7-10pm, Mantle Art Space, 714 Fredericksburg Road, (210) 971-4740, mantleartspace.com.
— James Courtney
Sat 12/16
TubaMeister Christmas Concert
If you're looking to usher in the holidays with a decidedly deep and rich tone this year, look no further than the 39th annual TubaMeister Christmas Concert. This seasonal homage to everyone's favorite boldly bellowing brass instrument is brought to you by the TubaMeisters, a quartet dedicated to tuba-based polka/folk music stylings. For this particular show, the group has invited all interested tuba and sousaphone players to join them in one big baritone bonanza (visit the website below for details). The resulting horde of players will present, for intentional attendees and lucky bystanders alike, holiday music in the beautiful downtown setting of the Arneson River Theatre. Lee Hipp, Principal Tuba of the San Antonio Symphony Orchestra, will conduct the ad-hoc tuba army.
Free ($5 for participating musicians), noon-1pm, La Villita, Arneson River Theatre, 418 Villita St., (210) 207-8614, thetubameisters.com.
— JC
Spurs Sports & Entertainment
Mon 12/18
Spurs vs. Clippers
After trading "Point God" Chris Paul to the Houston Rockets over the summer and losing All-Star forward Blake Griffin and defensive specialist Patrick Beverly to injury, the Los Angeles Clippers remain the most snake-bit franchise in the NBA. Looking back, Coach Doc Rivers and his Lob City Clippers never really capitalized on the momentum built dispatching the Spurs in the 2015 playoffs. The grueling game-seven loss at the hands of Paul marked the first rumblings of the end of an era for San Antonio, with Aron Baynes, Marco Belinelli, Cory Joseph and Tiago Splitter departing to other rosters in the offseason. NBA icon Tim Duncan retired the following summer, and his absence serves as a steady reminder of the influence one individual can make both on and off the court. As Kawhi Leonard settles back into the kinetic rhythms of professional basketball, the season truly begins for the Spurs.
$11-$793, 7:30pm, AT&T Center, One AT&T Center Pkwy., (210) 444-5000, attcenter.com.
— M. Solis
Tue 12/19
Sister's Christmas Catechism
Improv meets Sunday school in the wacky realm of Late Night Catechism, a theatrical endeavor that's been dragging theater-goers back to the days of "Latin mass, meatless Fridays ... and that good-old ruler across the knuckles" since the early '90s. The brainchild of collaborators Vicki Quade and Maripat Donovan, the long-running show remains a Chicago institution that routinely inspires spirited audience participation and irreverent offshoots such as Sister's Christmas Catechism: The Mystery of the Magi's Gold. The follow-up to Donovan's Las Vegas-themed spinoff Sister Rolls the Dice (which graced the Tobin stage last February), the holiday comedy turns Sister's notoriously strict classroom into a "CSI: Bethlehem-style forensic investigation" that employs the recreation of a living nativity scene to help determine "who took the gold" wise man Melchior brought to the baby Jesus.
$34.50, 7:30pm (through Dec. 20), Tobin Center for the Performing Arts, Carlos Alvarez Studio Theater, 100 Auditorium Circle, (210) 223-8624, tobincenter.org.
— BR