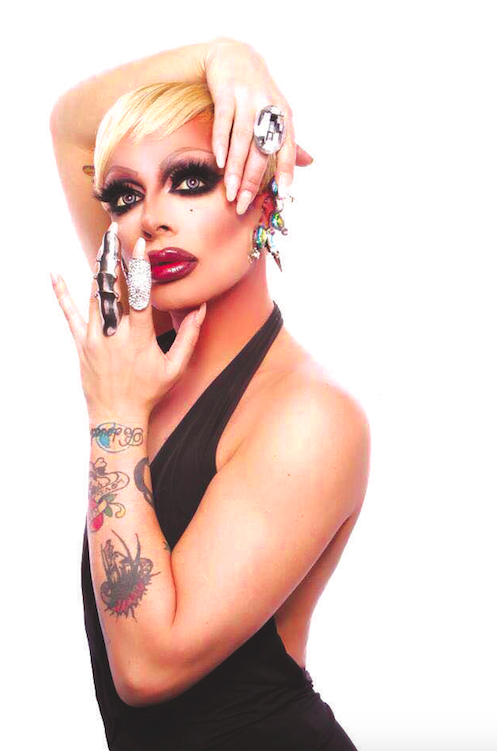 Wed 12/20
Raven
Before embarking on a career as a professional makeup artist (whose clients include RuPaul), drag star Raven was known as the "queen of runner-ups" based on her appearances on season two of RuPaul's Drag Race and RuPaul's Drag Race All Stars. Although she never snatched the title of "America's Next Drag Superstar," Raven nonetheless became one of the most influential drag performers to come out of the long-running series. Known for her impeccable makeup techniques and fearless fashion sense, Raven is also the host of the weekly web series Fashion Photo Ruview alongside season three RPDR alum Raja, where the two divas "toot" and "boot" celebrities and fellow RPDR contestants. On Wednesday, Rey Lopez Entertainment brings the drag starlet to the Alamo City for two performances at Heat with support from host Tencha la Jefa and RLE Showgirls Kooder Parker, Jessica Marxx, Chyna Cravens, Alayna Marquez, Amerie Parker, Nilaya Milan Mathews and Kylie Crawford.
$10-$25, 10:30pm & midnight, Heat Nightclub, 1500 N. Main Ave., (210) 386-4537, reylopezentertainment.com
. — Marco Aquino
Thu 12/21
Holiday Canciones with South Texas Jazz
For the final installment of the special holiday round of Canciones shows — wonderful, regularly occurring concerts that spotlight songs and performers representative of the soul of San Anto and South Texas — revelers will be treated to the stylings of South Texas Jazz. The group, which has been putting together crack teams of jazz musicians (with uniquely Texan ears) since 2009, will offer up interpretations of classics, local favorites and original material, as they look to lighten hearts and heads in the spirit of the season. With the Pearl looking more festive than ever, it's hard to imagine a better way to catch those Yuletide vibes.
Free, 4-8pm, Pearl Park, 200 E. Grayson St., (210) 212-7260, atpearl.com
. — James Courtney
Thu 12/21
Mystery Train
On a pilgrimage to Memphis, a young Japanese couple stay in a run-down hotel and argue over who was more important to rock and roll. "Elvis!" cries the woman, while the man keeps insisting "Carl Perkins!" They aren't the only people having a bad night in the joint. An Italian widow finds herself saddled with an unwelcome guest (not counting a ghost), while three losers in another room (including Joe Strummer and Steve Buscemi) discuss the 1960s-era TV show Lost in Space. These are the bizarre ingredients of Jim Jarmusch's 1989 cult classic Mystery Train, an anthology of three stories that happen simultaneously but present themselves one after the other. It's kind of like an existential and melancholy episode of The Twilight Zone linked by Screamin' Jay Hawkins as the desk clerk in a glaring red jacket. The McNay revives the film this week as part of a series inspired by "All This and Heaven Too," a stark, poignant and nearly all-encompassing look at the work of late San Antonio artist Chuck Ramirez, who zoomed in on human detritus but presented it in a context devoid of humans. Jarmusch's poetically cluttered movie, dusted with the mythology of American music, offers us the mixed-up humans who generate the junk left behind.
Free, wine reception at 6:30pm, film at 7pm, McNay Art Museum, 6000 N. New Braunfels Ave., (210) 824-5368, mcnayart.org
. — Michale Barrett
Thu 12/21 - Sat 12/23
The Nutcracker
Adapted from E.T.A. Hoffman's 1816 tale Nussknacker und Mausekönig and rounded out with an iconic Tchaikovsky score and choreography by Marius Petipa and Lev Ivanov, The Nutcracker takes shape on Christmas Eve after siblings Clara and Fitz receive magical gifts from their toy-making godfather. After bedtime, Clara creeps downstairs and finds herself dwarfed in a dream world inhabited by gingerbread men, tin soldiers and an army of mice under the command of the Mouse King. ARTS San Antonio brings Arlington-based Mejia Ballet International back to town for a production showcasing Argentinian prima ballerina Natalia Magnicaballi alongside bright young talents from the pre-professional San Antonio Metropolitan Ballet.
$29-$99, 7:30pm Thu, 2pm & 7:30pm Fri-Sat, Lila Cockrell Theatre, 610 E. Market St., (210) 226-2891, artssa.org
. — Bryan Rindfuss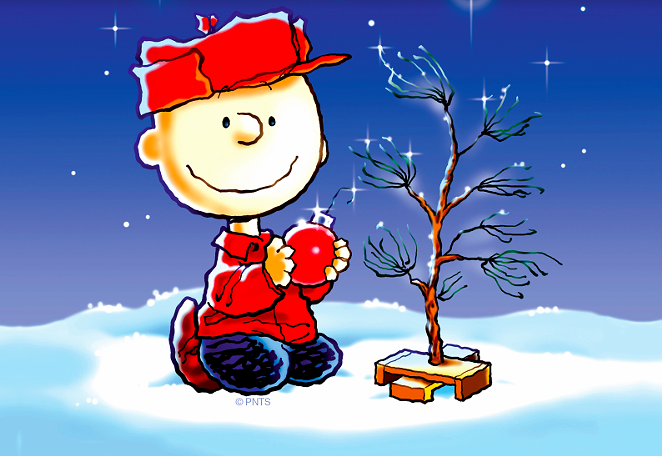 Thu 12/21 - Tue 12/26
A Charlie Brown Christmas
In case you never realized it before, Charlie Brown is woke as hell. The beloved sad sack and focal point of the long-beloved Peanuts crew, who first appeared in a 1950 comic strip by Charles M. Schulz, is always questioning tradition, always looking for deeper meanings. Such is certainly the case in A Charlie Brown Christmas, perhaps the most cherished Peanuts installment of all, in which Charlie bemoans the commercialization of the holiday and wonders about the real meaning of Christmas. Hijinks ensue and, through a series of Bible verses read by Linus and one very special Christmas tree, the whole gang comes to feel the true spirit of the season. With the Magik Theatre's third annual stage adaptation, this 1965 classic comes to life in what promises to be a memorable experience for the whole family.
$18-$27, 6:30pm Thu-Fri, 1pm, 4pm & 7pm Sat, 2pm Sun, 6:30pm Tue (through Dec. 30), Charline McCombs Empire Theatre, 226 N. St. Mary's St., (210) 226-3333, majesticempire.com
. — JC
Fri 12/22 - Sat 12/23
Brickmas
Organized by the distinctly San Antonio trio of BarbacoApparel (poppy, playful T-shirts, prints, cards and stickers), VeryThat (a beloved "one-stop Chicana shop" for jewelry, tiles and totes emblazoned with familiar dichos) and Sweet Craft Jewelry (adorable accessories and ornaments inspired by conchas, maranitos, tamales and other edible treats) with last-minute gift seekers in mind, Brickmas confidently bills itself as the "Best. Holiday. Market. Ever!" And judging from the looks of this year's roster, the locally focused two-day market can likely back up that claim. Representing vendors curated from a record number of applicants, the third-annual affair promises hand-painted glassware from I.M. Creating, organic pet treats from Lucky Dog Bakery and Boutique, apparel and accessories from Red Cat and Co., sustainable bath products from The Soap Addicts, small-batch soy candles from Karma Candle Makers, vintage finds from The Mermaid Farm, succulents and moss terrariums from Micro Terra, mujer-centric zines from St. Sucia, prints, cards and T-shirts from Snake Hawk Press, huaraches, purses and blouses from Huellas Artisanal and handcrafted wares from more than 30 other small businesses. Thoughtfully added to the mix with kids in mind, the Brickmas "movie lounge" will be screening an assortment of holiday flicks — complete with $1 popcorn, candy and drinks.
Free, 6-9pm Fri, 10am-6pm Sat, Brick at Blue Star, 108 Blue Star, (210) 262-8653, facebook.com/brickatbluestar
. — BR
Fri 12/22 - Sat 12/23
Rudolph the Red Nosed Reindeer: The Musical
Based on the 1964 animated television classic, Rudolph the Red Nosed Reindeer: The Musical tells the story of the young Rudolph who escapes to the Island of Misfit Toys after being excluded from "reindeer games." After befriending Hermey the Elf and Yukon Cornelius, Rudolph returns home to help Santa save Christmas when the holiday is threatened by a snowstorm of epic proportions. Part of the Tobin's BMW of San Antonio Signature Series, this touring production stays true to the original story and features full performances of the songs "Fame and Fortune" and "Rockin' Around the Christmas Tree." Along with nostalgic projections, set design and choreography evocative of the stop-motion effects of the original TV special, this holiday favorite reminds that sometimes what makes us different also makes us special.
$17.62-$55, 2pm & 7pm Fri-Sat, Tobin Center for the Performing Arts, 100 Auditorium Circle, (210) 223-8624, tobincenter.org
. — MA
Sat 12/23
San Antonio Mural Ride
While a brisk walk around a museum might burn a few calories, it's not exactly an invigorating workout. With SA Mural Rides, however, you can actually get some solid exercise while enjoying some of our city's finest public works of art. The tour group, which has been especially active this year, meets at Maverick Park and rides roughly 10 miles, in a route chosen to maximize mural-viewing. The group's final ride of 2017 will take riders by murals from Paul Carson, Nik Soupé, Shek Vega, Chris Montoya, Albert Gonzales and Scotch. As our city grows more vibrant in the realm of public art and murals, look for unique opportunities like this to increase. For now, you may want to jump at this crash course and earn your tamales in the process.
Free, 9:30-11:30am, begins and ends at Maverick Park, 1000 Broadway, (210) 901-8981, sanantoniomuralride.com
. — JC
Tue 12/26
The Great Russian Nutcracker
For 25 years, the Moscow Ballet — an American company that hires Russian dancers — has toured its production of The Great Russian Nutcracker around the country. While the basic structure of The Nutcracker story remains unchanged, many of the dances and characters in this production are a bit different from the more traditional versions. The ballet employs the talents of local children (who perform as mice and party-goers) but its main character, Masha (aka Marie) is played by an adult ballerina. Noticeably absent is the Sugar Plum Fairy, who is replaced by Masha and her Nutcracker Prince as they perform the grand pas de deux in one of the final scenes. Among the most striking elements in this production are the painted backdrops created by La La Land set concept designer Carl Sprague.
$32.25-$102.25, 3pm & 7pm (through December 27), The Majestic Theatre, 224 E. Houston St., (210) 226-3333, majesticempire.com
. — MA
Spurs Sports & Entertainment
Tue 12/26
Spurs vs. Nets
Former Spur Sean Marks is making moves in Brooklyn. Now in his third season as the general manager of the beleaguered Nets, Marks recently acquired Jahlil Okafor, the third pick in the 2015 draft who had fallen out of favor in Philadelphia. After losing guards Jeremy Lin and D'Angelo Russell to a pair of knee injuries, Brooklyn turned to G-League journeyman Spencer Dinwiddie to run the offense. Dinwiddie has delivered for the Nets, averaging 12 points and six assists per contest — another potential diamond in the rough for Marks. For San Antonio, it's all about Kawhi Leonard, who continues to shake off the rust from his lengthy rehabilitation. On the surface, Leonard's return to the lineup has reenergized a franchise that exceeded expectations in his absence, and a hungry fan base clamoring for its lone NBA superstar. Barring minute restrictions, look for Leonard to scorch the Nets as he returns to MVP form.
$19-$1,596, 7:30pm, AT&T Center, One AT&T Center Pkwy., (210) 444-5000, attcenter.com
. — M. Solis
Tue 12/26
Shen Yun
Established in 2006 with a mission to revive "5,000 years of divinely inspired Chinese culture," New York-based Shen Yun Performing Arts is a touring troupe comprising elaborately costumed classical Chinese dancers, talented vocalists and an orchestra that fuses East and West. Presented as collections of vignettes, Shen Yun's performances play out in front of digitized scenery projected onto a high-tech backdrop. Kicked off in Houston on December 22 and set to cover five continents, the company's 2018 tour invites audiences on "fresh adventures to ancient times [and] enchanting lands at the edge of the world."
$83.50-$143.50, 2pm & 7pm (through Dec. 27), Tobin Center for the Performing Arts, 100 Auditorium Circle, (210) 223-8624, tobincenter.org
. — BR