The annual DreamWeek Summit will return to San Antonio for its sixth consecutive year in January 2018 with a lineup of over 200 events. The summit comprises 16 days of symposiums, panel discussions, performances, film screenings, art exhibits, and more, all designed to inspire discourse on civil issues relating to tolerance, equality, and diversity.
The 2018 summit lineup includes events from a growing roster of partner organizations. New partners include the American Civil Liberties Union, American Red Cross, Girl Scouts of Southwest Texas, The Rape Crisis Center, Transgender Education Network of Texas, Big Brothers Big Sisters and the Linda Pace Foundation. Many partners, such as SA2020, San Antonio for Growth on the Eastside (SAGE), the San Antonio Public Library, Artpace, and the DoSeum, are returning as seasoned hosts.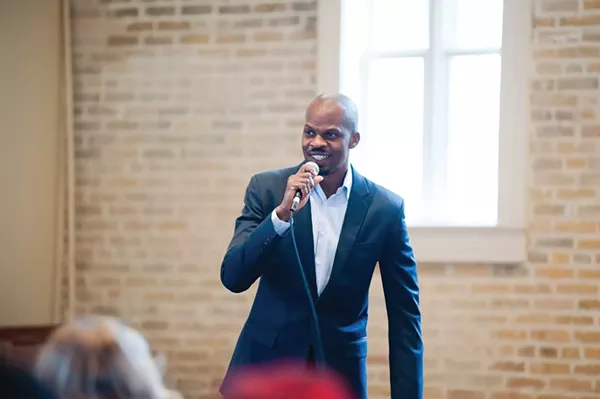 This upcoming year's DreamWeek Opening Ceremony will feature opening remarks by Mayor Ron Nirenberg who believes DreamWeek "is one of the most forward-looking and iconic developments in San Antonio in the last decade." The opening ceremony will also feature guest speaker Daryl Davis, an African American man who has earned national attention for his unorthodox approach to resolving racial tensions with Ku Klux Klan members.
The DreamWeek Awards Luncheon will feature guest speaker Amal Kassir, a 22 year old Syrian-American spoken word poet and activist, whose humanitarian initiatives for Syria such as speaking out against Islamophobia, and empowering marginalized voices presented her the opportunity to speak at a
TEDx Talk conference
.
DreamWeek 2018 will conclude on Saturday, January 20th with the Inaugural Mayor's Ball, the celebration will highlight San Antonio's burgeoning arts and culture scene, featuring some of the city's foremost musical, theatrical, comedic, and cultural performance artists.
For more information about the DreamWeek summit and a line-up of all the scheduled events for 2018 visit www.dreamweek.org/events.