Quirky Hamlet Production Adds Steampunk Tragedy to the Shakespeare Classic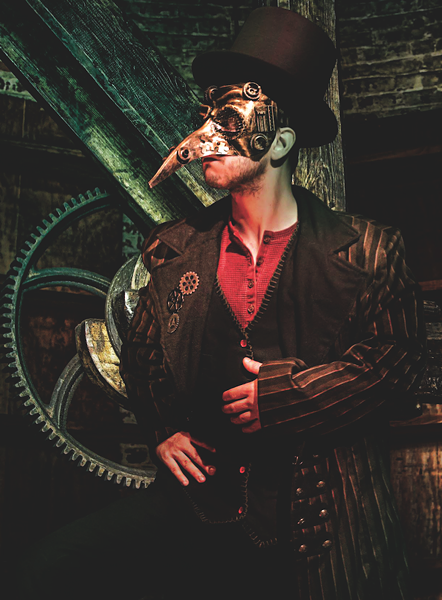 Shakespeare's
Hamlet
, the tale of a Danish prince tormented by despair, insanity and a drive for vengeance, has been inspiring the minds and exhausting the hearts of theater-goers and readers alike for centuries. Really any chance to see a production of perhaps the Bard's best play is a chance to see its psychological, philosophical and dramatic nuances in a new light. Certainly, when a troupe brings a new twist to bear on the classic, it's worth checking out — whether you've seen a hundred adaptions or are seeking your first dance with the delirious tragedy. This weekend, the Vex continues its run of the revenge and madness-fueled play, giving it a quirky update via a steampunk theme.
$23, 7:30pm Thu, 8pm Sat, 2pm Sun, The Sheldon Vexler Theatre, 12500 NW Military Hwy., (210) 302-6835, vexler.org.
Get our top picks for the best events in San Antonio every Thursday morning. Sign up for our Events Newsletter.
We're keeping you informed…
...and it's what we love to do. From local politics and culture to national news that hits close to home, San Antonio Current has been keeping San Antonio informed for years.
It's never been more important to support local news sources. A free press means accountability and a well-informed public, and we want to keep our unique and independent reporting available for many, many years to come.
If quality journalism is important to you, please consider a donation to San Antonio Current. Every reader contribution is valuable and so appreciated, and goes directly to support our coverage of critical issues and neighborhood culture. Thank you.