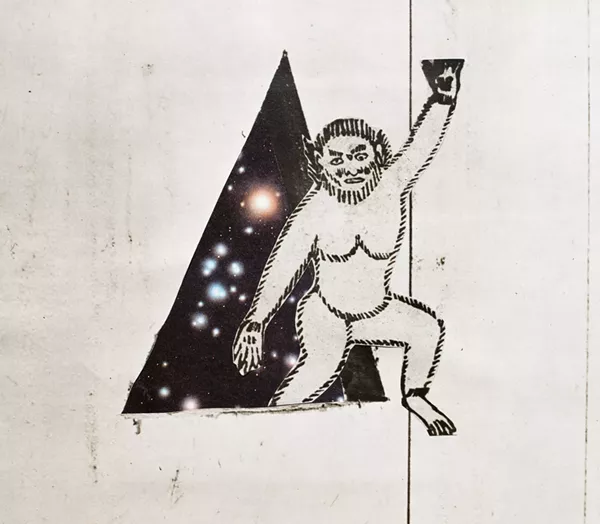 The Southwest School of Art, as it is wont to do, will celebrate the opening of three concurrent exhibitions by local artists on Thursday.
Photographer and Más Rudas collective veteran Mari Hernandez, who received the Joan Mitchell Foundation Emerging Artist Grant in 2017, will present her exhibit entitled "What Remains," a photographic and self-portrait-based exploration of identity (and its performance) and personal versus historical memory. Through thoughtfully staged self-portraits Hernandez traces, unpacks and creates narratives that allow for important reflection on issues surrounding "the staging of identity, gender, and action."
Xavier Gilmore, for his part, offers up his solo exhibition "ASTROBLACK," which incorporates sound, images, video manipulation and text in its quest to illuminate the "nature of self and knowledge by creative means" and glean insight "into the continuous transformation, transfer and refinement of ideas and movements in our culture."
The third exhibit opening this week is James Smolleck's "Transmissions from the Blue Egg," which borrows elements from mythology, numerology, occult science and sacred geometry, and, through collage, drawing and painting, functions as an excavation of the artist's own identity via free association. The results of this alchemical pursuit are bound to be uniquely absorbed by each viewer, highlighting the infinite nature of the material (or at least the mining of the material) in the collective unconscious.
Free, Thu May 31, 5:30-7:30pm, Southwest School of Art, John L. Santikos Building, 1201 Navarro St., (210) 200-8200, swschool.org.
Get our top picks for the best events in San Antonio every Thursday morning. Sign up for our Events Newsletter.