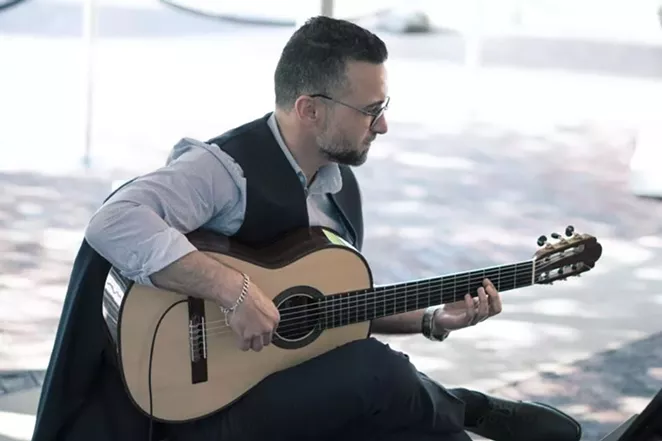 Say what you'd like about the Catholic Church as a flawed and hierarchical organization, but the outreach programs that it runs and the work done in communities by individual dioceses throughout the world is not to be underestimated.
Hosted by Catholic Charities of San Antonio, Tuesday's World Refugee Day Art Event is a fine example of a Catholic organization doing what it does when it's at its best: administering to and raising awareness of the needs of the marginalized and suffering. For this unique event, the proceeds of which will help with Catholic Charities' refugee relief efforts, visitors get a chance to hear and see firsthand the stories of refugees.
Featuring artwork by local refugee artists, this event offers seldom-available insight into the internal life of refugees who are, after all, just like the rest of us: with hopes, longings, fears and a unique imagination that helps them cope with the painful and confusing world. The event will also feature unique pieces of children's artwork from the Catholic Charities Refugee School Impact Program, which, like all the rest of the work on display, is available for purchase. Other things to look forward to at this special celebration are live music by Sarmad Haddad, a performance by Burmese Zomi Dancers, Henna tattoos, light appetizers and a cash bar.
$20, Tue Jun 19, 6-8pm, Brick at Blue Star, 108 Blue Star, (210) 262-8653, brickatbluestar.com.
Get our top picks for the best events in San Antonio every Thursday morning. Sign up for our Events Newsletter.