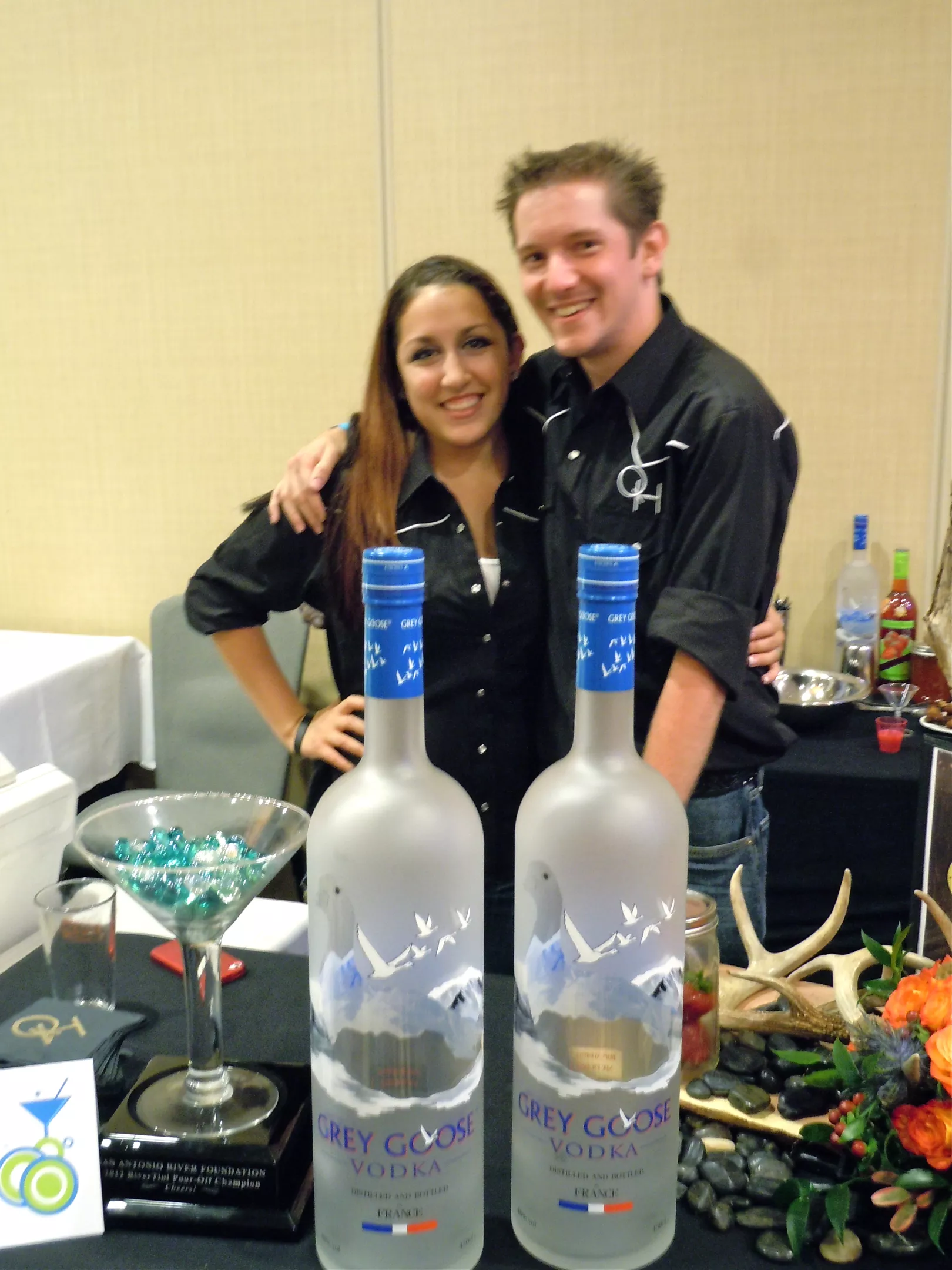 By Anne Vanzant
On Tuesday evening, the newly restored ballroom at Hyatt Regency morphed into a martini mecca courtesy of the fourth annual RiverTini Pour-Off, a San Antonio River Foundation fundraiser intended to raise money for the beautification of the San Antonio River as a benefit to the community.
The funds will be utilized for numerous projects, from the erection of urban art benches to the construction of a community pavilion with interactive water features at 310 West Mitchell Street adjacent to the river.
This event featured a mixture of heartburn and heartbreak as the humble pepper spiced up mixtures from peach to strawberry with varying degrees of success.
The competition came down to a dead heat between Ghostly Obsession (by 2011 winner Cork Bar at Hotel Contessa featuring raspberry and ghost chili peppers) and Texas Sunset (by Quarry Hoffbrau, highlighting a medley of strawberry wine and jalapeno simple syrup). While Quarry Hoffbrau took home the giant martini glass and kudos for their magnificent martini — and I have to admit their candied jalapeno garnish was quite tasty — my heart (and heartburn for that matter) belongs to Cork Bar, whose medley of spicy ghost chili peppers and sweet refreshing raspberry juice left me with a tingle in the back of my mouth that cried, "Flavor, appearance, and uniqueness? You got all that and a bag of chips!"
While I relished the evening of guzzling for a good cause and dreaded the hangover to come, I have a little advice for the organizers next year: 1) give the people a little more room to browse. I felt like a fermented sardine by the end of the night with the multitude of minglers; and 2) two hours is not enough time to truly sample and savor.
I only made it to 14 out of the 18 entrants, and that was with the help of my designated driver. However, this was definitely a night to remember and I look forward to next year as Cork Bar promises to try again. I'll bring the Tums.