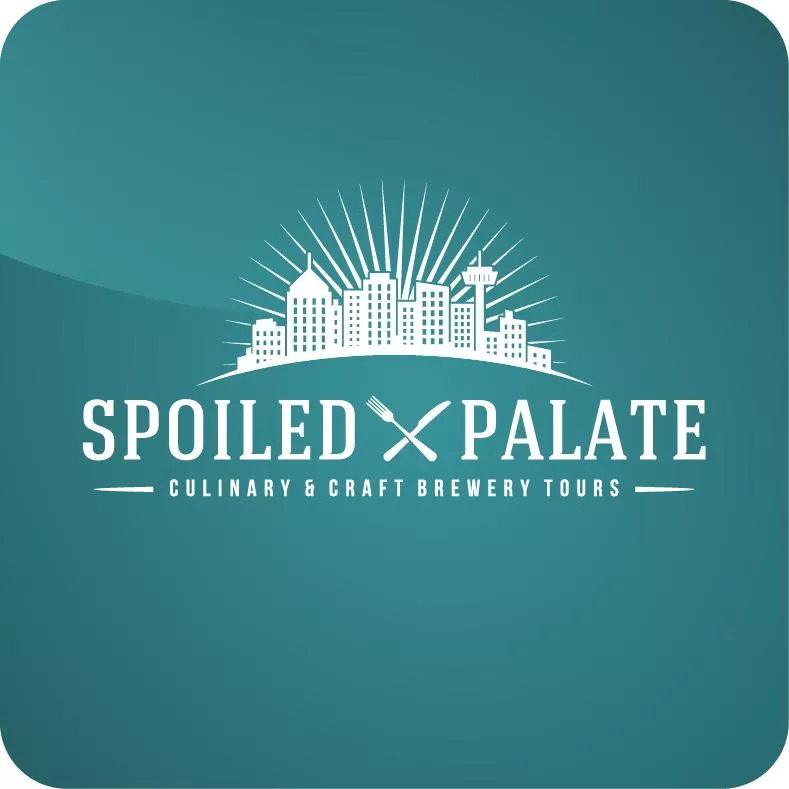 Tours are booking now. (Courtesy)
Spoiled Palate is a new company aiming to spoil (get it?) your palates by conducting tours of the most celebrated restaurants and craft breweries. Tours, which will travel by van and can accommodate up to 10 attendees,  kick of in mid-November include several stops in some of the areas hottest restaurants. Tours are also in the works for New Braunfels, The Pearl and The Point Park & Eats.
Spoiled Palate will have its inaugural Southtown Tour  from 5:30 p.m. to about 9 p.m. on Nov. 12 and will meet at Hotel Valencia, 150 E Houston St.
The first trip is already mapped out, here's what folks should expect:
The tour starts at Bliss, 926 S. Presa St, with charcuterie, oyster sliders, a wine pairing and attendees will be able to meet Bliss himself. The second stop will be at The Monterey, 1127 S. St. Mary's St. where the chef will whip up a surprise for the guests and an optional drink pairing with the course. Then the night continues on to Le Frite Belgian Bistro, 728 S. Alamo St., San Antonio's Belgian Bistro with a surprise item (which may includes mussels, tart or quail on a stick).  Bar 1919, 1420 S. Alamo St. Suite 001, will be the next stop for cocktail history and a demonstration. But if a house made Sangria is more your thing, wait 'til you hit up Barraca Paella Bar, 1420 S. Alamo St. Suite. 101. The bar will also offer croquette filled with  Serrano ham and goat cheese along with two other items. The last stop will be Liberty Bar, 1111 S. Alamo St. which will offer dessert to end the night, a geranium-infused custard with raspberry coulis.
To book the tour visit www.spoiledpalatesa.com/buytickets, it's $139 per person.
Libation pairing and samplings  are great and all, but if you enjoy all things beer, Spoiled Palate is also holding another tour specifically for beer lovers from 1 p.m. to 5p.m. on Nov. 14.
Tour-goers will visit three local breweries recognized for their passion and dedication for crafting beer.
Recognized by farmflavor.com for its use of local ingredients, Ranger Creek Brewing and Distilling, 4834 Whirlwind St., will be the first stop of the tour. The brewery will offer two pint sized glasses of Texas beer tastings, and an optional Texas whiskey tasting. Tour-goers will also be able to go behind the scenes and see how the brewery makes such fine beer. The tour will head to Branchline Brewing Company, 363 Metro Parkway, where they use local ingredients like honey, to craft their product for a sample Flight of Texas beer and a chance to meet the brewer. The adventure will end at Busted Sandal Brewing Company, 7114 Oaklawn Drive, which recently established its facility in June. Busted Sandal will offer two pint glasses of Texas beer, and a quick tour of how the establishment.
To book the beer lovers tour visit www.spoiledpalatesa.com/buytickets, cost is $79 per person.