It's National Pie Day again, but where can you get good pie in the Alamo City? We've compiled a list some places to get good pie. Did we miss your favorite? Let us know in the comments below.
1. Tootie Pie Gourmet Café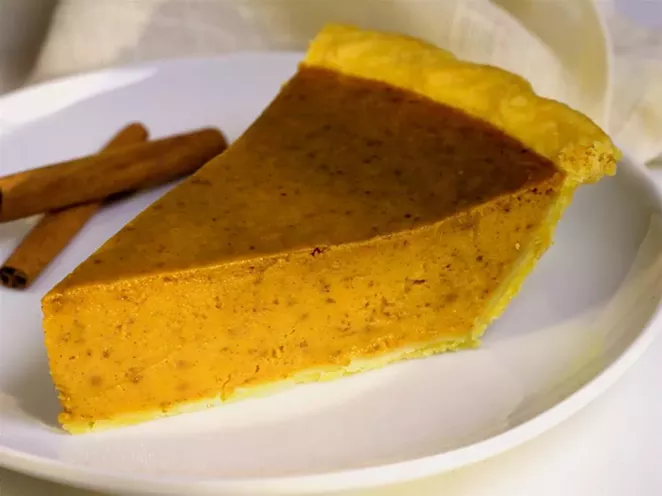 Courtesy
Tootie's Pumpkin Pie
Original apple, chocolate pecan, lemon velvet, heavenly chocolate and coconut supreme are just some of
Tootie Pie's
(16615 Huebner) pies by the slice.
2. Sweet Yams




Courtesy
Organic sweet potato pie
Dessert is sweet, but not too sweet with the organic sweet potato pie from
Sweet Yams
(218 N Cherry).
3. The Station Cafe


Courtesy
The famous coconut cream pie
The coconut cream pie is a favorite for regulars at The Station Cafe (701 S St. Mary's).
4. Esquire Tavern


Courtesy
Warm apples with cool vanilla ice cream

Esquire Tavern
(155 E Commerce) is known for having great cocktails but patrons looking for an after dinner drink might want the fried apple pie for dessert, too. The pie is created with puff pastry made in house with caramelized apples, a bourbon caramel sauce and Justin's vanilla bean ice cream.
5. Sandbar Fish House & Market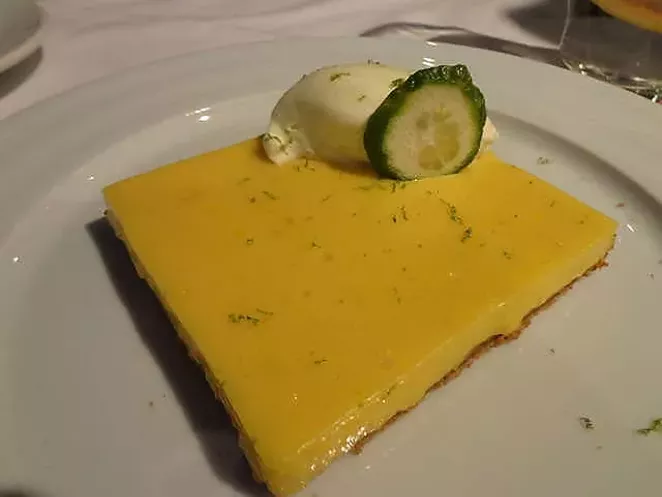 Sandbar Fish House & Market
(200 E Grayson) nails tangy Key Lime pie.
6. The Granary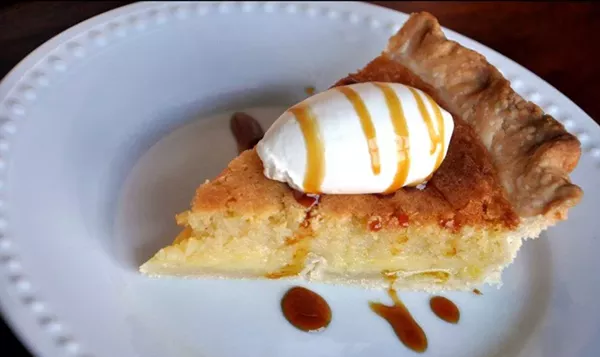 Courtesy
With a perfect chantilly quenelle
Three words: Buttermilk Chess Pie. The perfect ending to a meaty meal at
The Granary
(602 Avenue A).