Thur 3/5
Flavor

San Antonio Flavor 2015 is going down next week and we're not ones to brag, but it's going to be awesome! It will be held at the San Antonio Museum Of Art (200 W. Jones) from 7:00-11:00 pm. There will be tons of local food and drinks, plus music as well. Be sure to come out and have some fun and watch the Whole Foods Culinary Showdown. A limited amount of tickets are still on sale, don't miss out! Tickets available at:
prekindle.com/saflavor
Fri 3/6 - Sun 3/8
Alamo Beer Brewery Grand Opening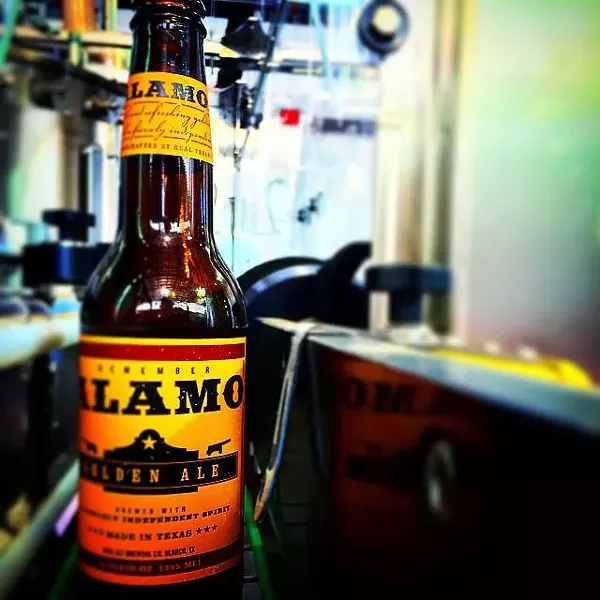 Next weekend Alamo Beer Co. will open their own brewery here in San Antonio and they are inviting everyone out for the festivities. The event will be happening at Alamo Beer (202 Lamar) and starts at high noon on Friday and Sunday, and at 10:00 am on Saturday. There will be food trucks, music and of course... beer. For more info check out
alamobeer.com
Sat 3/14 - Sun 3/15
Murphy's St. Patrick's Day River Parade And Festival

This St. Patrick's Day be ready to have some fun down on the river. The Murphy's St. Patrick's Day Parade And Festival will be taking place that whole weekend with live entertainment on March 14 and the parade on March 15.The fun starts at noon on both days. The parade can be seen all through the River Walk downtown, but all the fun will be down at the Arneson Theatre (418 Villita). This event is free to the public.
Sat 3/14
4th Annual Crawfish Boil And Bananas Foster Extravaganza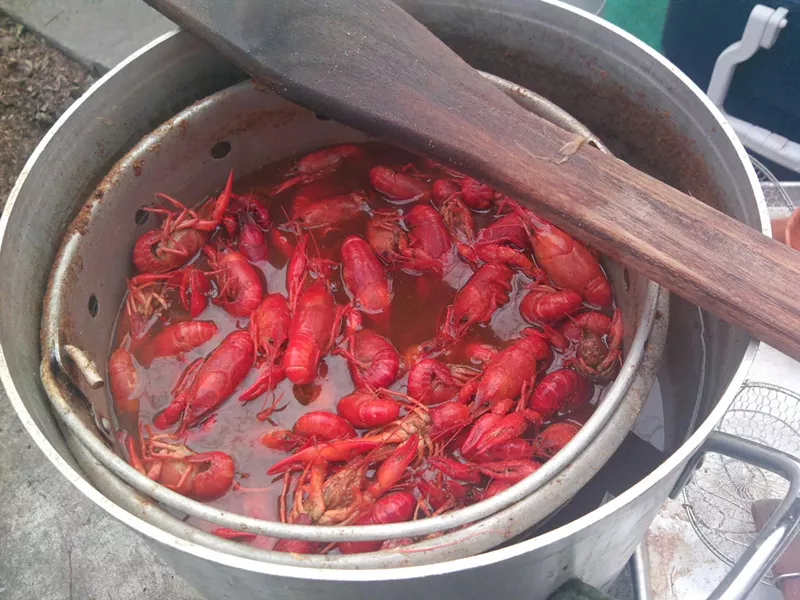 The Point Park & Eats (24188 Boerne Stage) will be hosting the 4th Annual Crawfish Boil And Bananas Foster Extravaganza. So if you're looking for some amazing crawfish and some bananas foster, don't miss out on this one. It will be going on from noon to 10 p.m. with music at 5 p.m. There will be some food trucks there and beer via Louisiana-based Abita. For more info click
here
to go to the event page on Facebook.
Sun 3/15
6th Annual Corona Paella Challenge

Think of all the paella you could possibly stomach...and double it. The 6th Annual Corona Paella Challenge is going down at Pearl Brewery (303 Pearl Pkwy.) from 11 a.m. to 4 p.m. You can buy tickets
here
and you can visit
paellachallenge.com
for more info.
Fri 3/20 - Sat 3/21
Culinaria 5K

The Culinaria 5K is a mix of running, wine, beer, chefs and fun. It will be taking place at The Residencies at La Cantera (6215 Via La Cantera) for two days. The race expo, a new addition to the event this year, will start on Friday, March 20 from 11 a.m. and end at 8:00 pm. The expo continues into race day on Saturday where you can replenish the calories lost with a little vino. The race starts at 8 a.m. You can still register for the race and purchase spectator passes
here
.
Thur 3/26
Rivertini Pour Off


The 7th Annual Rivertini Pour Off will be held on Thursday, March 26 at the Wyndham Garden Riverwalk (103 Ninth) from 6 to 8:30 p.m. Some of San Antonio's best bars and restaurants will be serving up specialty martinis that reflect the spirit of the San Antonio River. There are two ticket tiers, VIP and general admission. Both of them can be purchased
here
.
Thur 3/26
Piñata Protest Beer Release Concert


Piñata Protest will be playing with Fea and Bolzen Beer Band to celebrate the release of the new namesake brew from Freetail Brewing Co. which takes some of its hue from ancho chile peppers. The show takes over the the Empire Theatre (226 N. St. Mary's) and is free when you RSVP at
this link
. Doors open at 8 p.m.
Sat 3/28
Out 4 Brunch


If you want to get your weekend started off right you better not miss Out 4 Brunch presented by
Out In SA
at the Southwest School of Art (300 Augusta) from 11 a.m. to 3 p.m. There will be amazing brunch bites from 10 local restaurants, a bloody mary bar, mimosas, micheladas, music and so much more. Click
here
to buy your tickets now.
Sun 3/29
Siclovia
Siclovia will be hitting the streets of Southtown all the way down to to Mission Concepcion. The route can be found
here
if you would like to check it out. The streets will be closed down for everyone to go ride bikes, have fun, and take in few bites along the way.