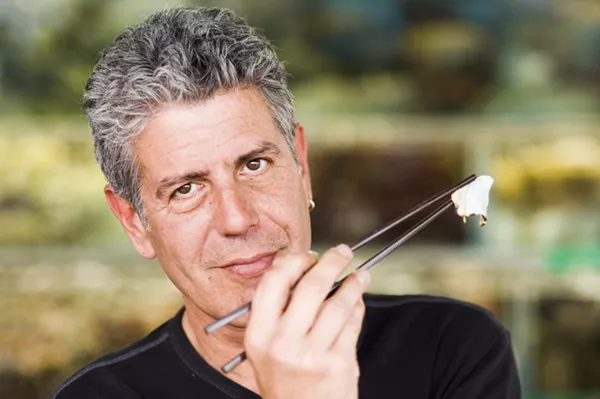 Lwp Kommunikáció/Flickr
We kid. (Not really.)
Today, Anthony Bourdain, some food guy on television that people tend to like, announced the dates and locations for his upcoming
Close to the Bone North American tour
.
Despite stops in Dallas, Houston, and, yes, even Austin, Bourdain, who currently hosts
Anthony Bourdain: Parts Unknown
on sometimes news channel CNN, has elected to skip over the Alamo City entirely. The announcement comes a few days after fellow celebrity food personality Alton Brown sold out his show at the Tobin Center and two years after Bourdain had a well-received stop at Trinity University.
So what gives Bourdain? Clearly, SA loves culinary celebrities. Surely, he's not going to make his SA fans drive up to Austin to see the his show.