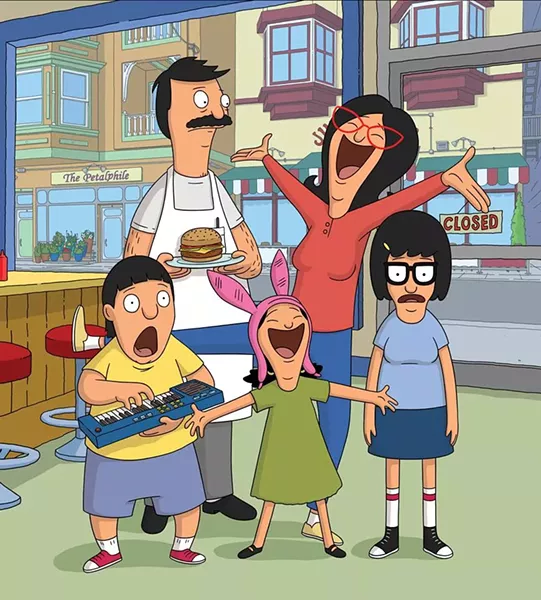 Facebook/Bob's Burgers
The Belcher family. Up top we have the parentals Bob and Linda Belcher, and below we have Gene with his ever-synthesizing keyboard, Louise and her iconic bunny ears and butt-crazed Tina Belcher.
"When I die I want you to cremate me and throw my ashes in Tom Selleck's Face" -Linda Belcher
It's National Cheeseburger Day. So it's only right to celebrate while watching
Bob's Burgers
.
Bob's Burgers
has been on the air for four seasons and it's easily become one of the shows I look forward to the most. Not only are all four seasons on Netflix, but they become so addictive you won't realize that you've been sitting on your couch for the past three hours.
The plot centers around Linda, Louise, Tina, Gene and Bob Belcher who are your not so typical all American family who own a burger restaurant, simply called "Bob's Burgers". What makes this show even more out of the norm is that half of their female characters on the show are voiced by men. Even though Linda Belcher is voiced by John Roberts, she is one heck of woman. This show is great for any occasion, including National Cheeseburger Day, whether it be Halloween and the kids raid the neighborhood for full-sized bars or if you are going through a crazed boy-band phase (yes, we are still heartbroken about Zayn leaving 1D) you can see Louise confess her love for Boo-Boo of Boyz 4 Now and MUST slap him in the face because of it.
With all the shenanigans the kids put on, sometimes including parents Bob and Linda, this show doesn't fail to make you laugh. With only a handful of cartoons on the air, this is one to watch if you love butt's as much as Tina Belcher does.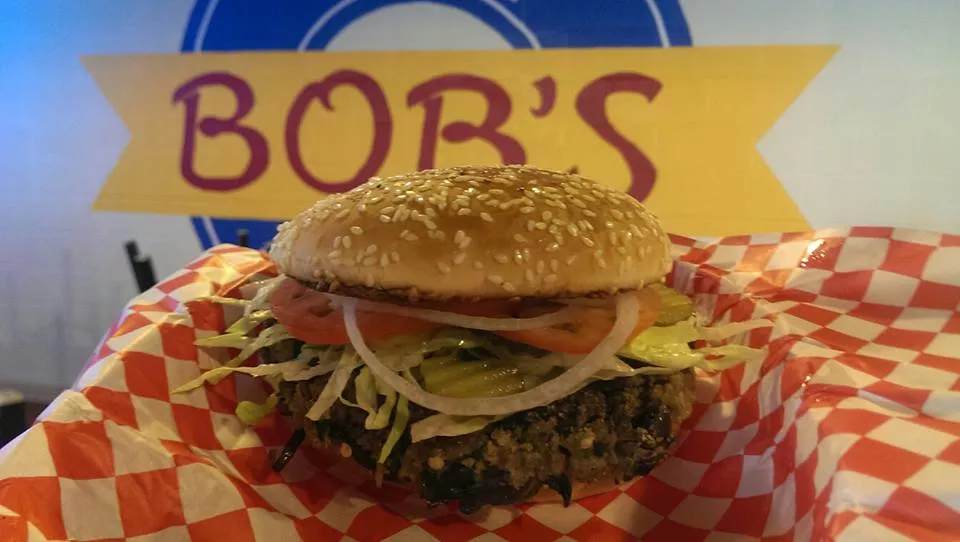 Facebook/Big Bob's Burgers
Eat Big Bob's Burgers while watching Bob's Burgers on National Cheeseburger Day.
I find it pretty hilarious and perfect that we have an actual Bob's Burgers in San Antonio, well,
Big Bob's Burgers
that is. With multiple locations around town, you can get your burger fix anytime of day. Since it is National Cheeseburger Day and all, how can you resist their 50/50 burger with a heaping load of cheddar cheese and 1/2 beef and 1/2 bacon? With a menu that goes on and on with burgers, patty melts and yes, even deep fried Twinkies, you get a bang for your couple of bucks. There really is no better way to celebrate this holy day of cheeseburgers than with Big Bob's and Bob's Burgers, it is true bliss.