18th Annual Huevos Rancheros Gala Pairs Eggs and Art on Saturday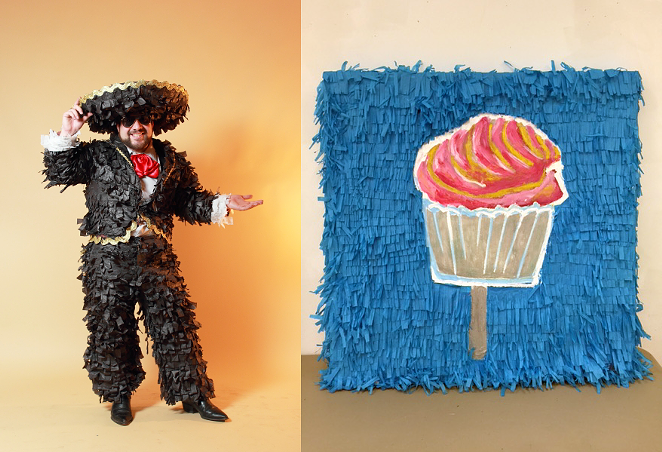 Courtesy
Mr. Pinata SA himself, Avi Avalos, donated original artwork for the Huevos Rancheros Gala art auction.
San Anto Cultural Arts
hosts the
Huevos Rancheros Gala
at the
Avenida Guadalupe Association
(13
27 Guadalupe) this Saturday from 9 a.m. to noon. The gala is an event that brings the community together for delicious huevos rancheros and a chance to honor two local members of the community as King and Queen Huevo.

Their will be a presentation of the King and Queen followed a dance performance. Other activities you will find at this egg-citing event include a live art exhibition, silent art action, a raffle and of course, musical entertainment.



Tickets are $25 and you can purchase them here.




Support Local Journalism.
Join the San Antonio Current Press Club

Local journalism is information. Information is power. And we believe everyone deserves access to accurate independent coverage of their community and state. Our readers helped us continue this coverage in 2020, and we are so grateful for the support.

Help us keep this coverage going in 2021. Whether it's a one-time acknowledgement of this article or an ongoing membership pledge, your support goes to local-based reporting from our small but mighty team.

Join the San Antonio Press Club for as little as $5 a month.
Euclid Media Group, LLC
Read Our Sister Publications