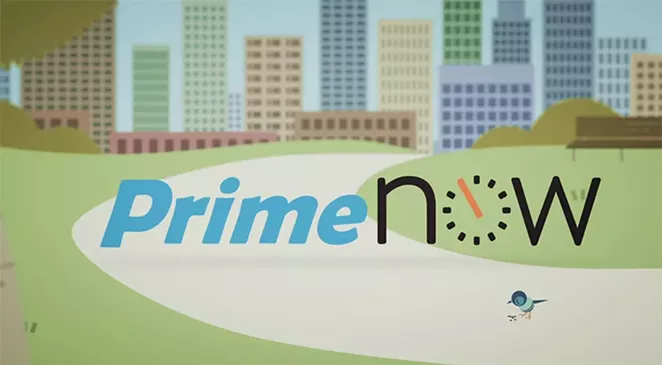 In another attempt to justify paying $100-a-year (or $50-a-year for students) for two-day shipping and some TV shows , Amazon
announced
earlier this week that it will be partnering with restaurants in major cities to deliver food, including San Antonio.
Unlike other services like GrubHub, Amazon isn't charging for the delivery service yet. The online retail giant said currently working on building partnerships with local restaurants first, according to eater. Ordering will be through the Amazon Prime Now app, which
went live in San Antonio a few weeks ag
o. Amazon Prime Now enables people in certain areas of the Alamo City to order from the site and get their items within an hour. .
Just think, we could all be living in a future world where we would only have to push a button to cure our Sunday hangovers with breakfast tacos or bring our brunch to us if we're feeling fancy! Amazon hasn't set a date for San Antonio yet, but look for it later this year or the beginning of 2016.