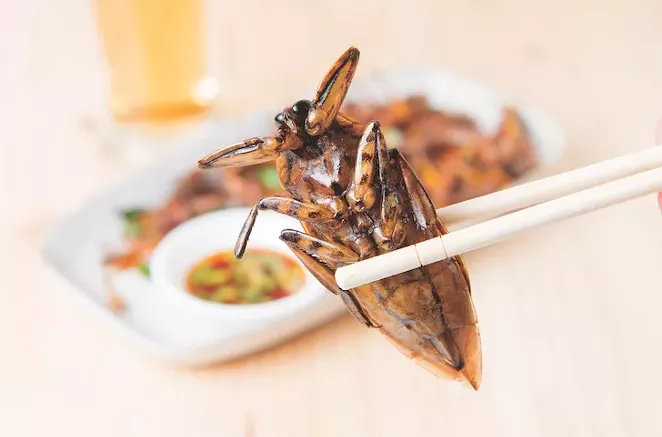 For the most part, if you're like us, you're probably pretty content to leave bug eating to people who have grown up knowing how to do it and/or to the occasional, adventurous Travel Channel host.
However, if you're feeling like trying something different in the new year, the Witte Museum, as a part of its "Salud! Culinary Nights" series, is here to offer you a relatively painless way to relish in the rare delight of insects-turned-eats. Billed as "The Bug Dinner: Part Deux," the event will offer bugged-out preparations (four-course style) from executive chef Stephen Paprocki, chef Jeff White of Boiler House, chef Chris Cook and Eilan Hotel & Spa pastry chef Ernest Lopez. Crawling with culinary adventure, it's a veritable swarm of unexpected delectability just waiting to be braved.
$45-$50, 6:30-8:30pm, Tue. Jan. 3, wittemuseum.org.