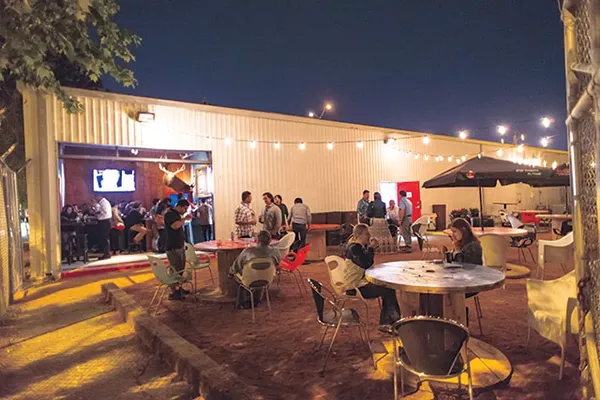 Bar-goers in San Antonio have until June to enjoy the breezy patio, boozy cocktails and fun beer selection.
The building that houses the Stay Golden Social House, owned by cocktail guru Jeret Peña, was sold to Silver Ventures (the Pearl's developer) and will be turned into a 10-story office building. The building was given the green light by the Historic and Design Review Commission this March.
Stay Golden Social House, which opened in 2014, announced the closure on its Facebook page earlier this week.
Per Peña, efforts to find another space for Stay Golden to move into have been slow. The Boulevardier Group (who owns The Brooklynite, The Last Word and Rumble) is currently still exploring their options, but the shop will close in mid-June.