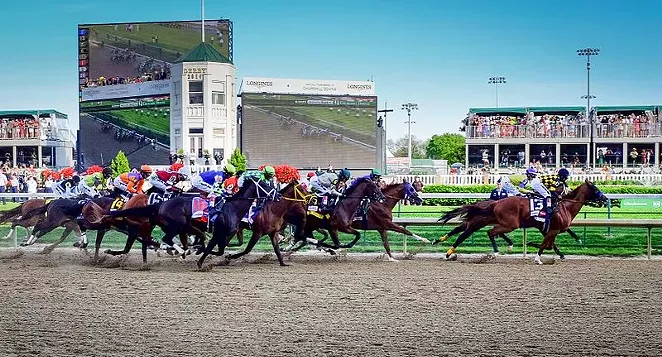 Just because we live over 1,000 miles away from Louisville, Kentucky, doesn't mean that San Antonians don't know celebrate Derby.
This weekend, you'll have several opportunities — from a Cinco de Mayo-Derby mashup to a Derby Extravaganza — to pull out your Derby hats and chow down on some Kentucky Hot Browns.
From 3 to 7 p.m. Saturday, Botika will offer specials on $5 Seersucker gin Aguachile cocktails, $5 Seersucker gin and tonics and $2 Caja China pork sliders. Get there early to get a good seat at the bar.
303 Pearl Pkwy #111


Bending Branch Winery, in partnership with Frost Bank, will host the 7th annual Derby Extravaganza from 1 to 6 p.m. Saturday at the winery in Comfort. Expect live jazz performances, single barrel blanc mint juleps, Bourbon balls by Sweet Comfort and, of course, a live viewing of the Kentucky Derby. Tickets range from $20 to $750 and can be purchased
here
.
142 Linder Branch Trail, Comfort.
Cinco de Mayo meets Kentucky Derby from 3 to 6:30 at Quarry Golf Club Saturday, where you'll find juleps, brews, margaritas, "south-of-the-border bites" and music by Jomo & The Possum Posse. Tickets are $50 at the door, and free for First Edition Society members.
444 E. Basse Road.


And last, but not least, Max's Wine Dive will host its second Kentucky Derby party from 1 to 5 p.m. Saturday. Dine on Derby-inspired food specials and enter the hat competition for the full experience.
340 E. Basse Road, #101