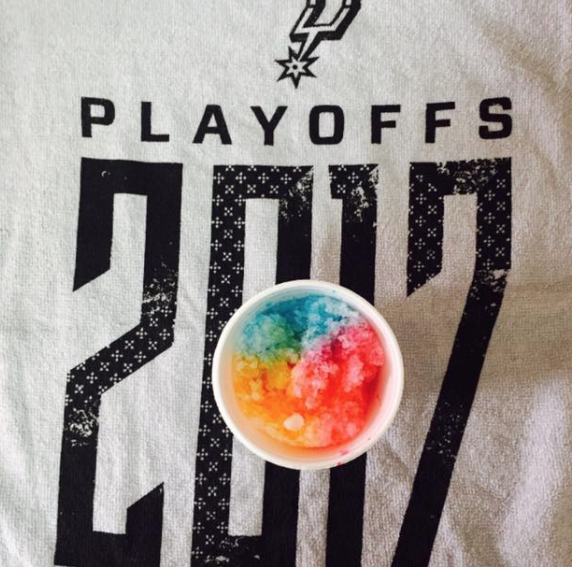 How about that game, though?!
Even with two men down
, the Spurs still cruised past the Rockets and advanced on to the next round. Now it's time to celebrate.
Wizards Sno Cones will be handing out Spurs-themed snow cones all day Friday at its Hildebrand location, 1802 W. Hildebrand Building 2. Because what says "Go Spurs Go" like original Spurs-colors flavored ice?
Snow cones are limited to one per customer and will definitely be the cherry on top of the post-win Friday. And don't forget, Game 1 of the Western Conference Finals tips off on Mother's Day at 2:30pm Central Time.