It has been six years since Guy Fieri, host of Food Network's
Diners, Drive-ins and Dives,
made an appearance in San Antonio. The frosted-tipped-one is back for more.
According to social media reports, the Mayor of Flavortown who previously visited The Cove, Tip Top Cafe, El Bohio, Moroccan Bites, Dough Pizzeria, Taco Taco, Bun 'N' Barrel and Magnolia Pancake Haus, spent Monday at the newly opened second location of La Panaderia at 301 E. Houston St. Per Instagram influencer @sanantoniomunchies' account, Fieri's producer looks super jazzed to be here:
Local bar manager Jacob Burris shared a few discrete shots of Fieri.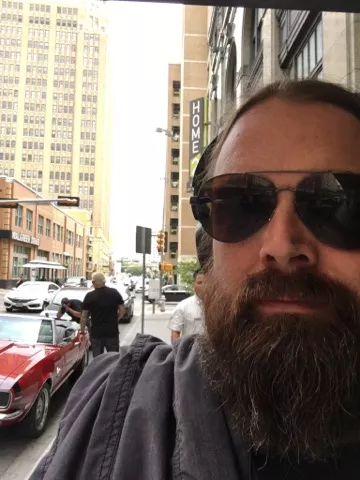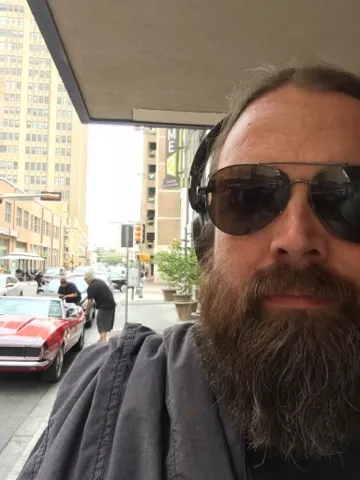 Courtesy of Jacob Burris
The signature Camaro also made a stop.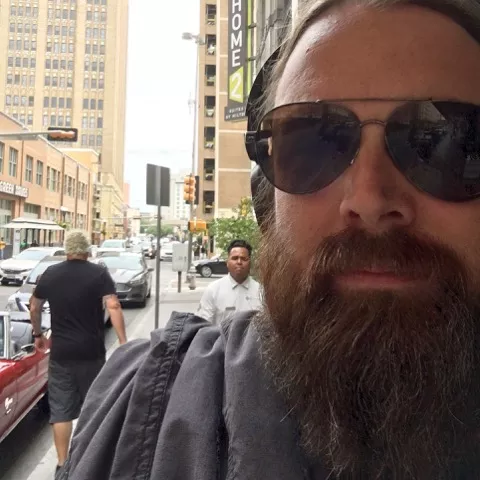 Have you spotted Fieri in town? Shoot us an email at flavor@sacurrent.com with details.