Vianney Rodriguez on Food Blogging, Tex-Mex and Raised on Selena Dinners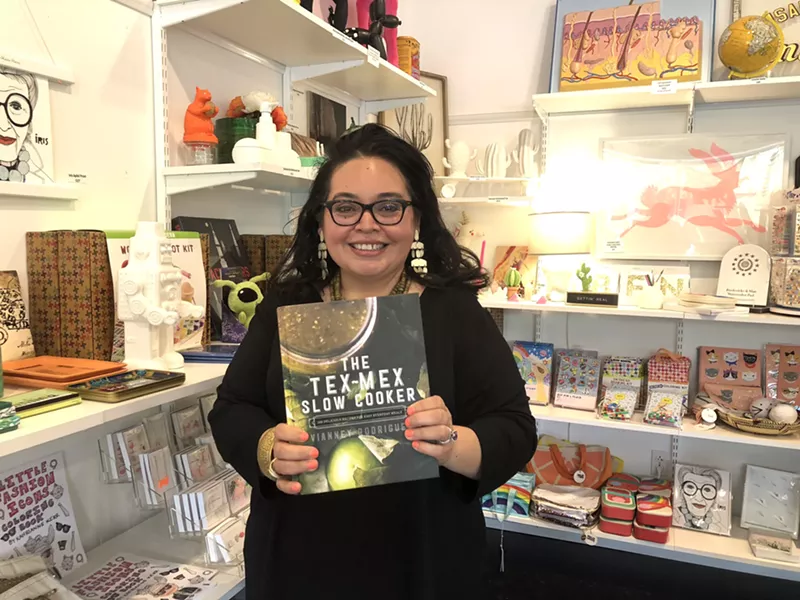 Jess Elizarraras
Vianney Rodriguez at Feliz Modern
Author Vianney Rodriguez
(
Latin Twist
,
The Tex-Mex Slow Cooker
) chats with us before a book-signing in San Antonio about her upcoming move to the Alamo City, how she launched her blogging career and her Raised on Selena dinner.
Listen to the Big Spoon on
iTunes
or Soundcloud below.
So many restaurants, so little time. Find out the latest San Antonio dining news with our Flavor Friday Newsletter.
We're keeping you informed…
...and it's what we love to do. From local politics and culture to national news that hits close to home, San Antonio Current has been keeping San Antonio informed for years.
It's never been more important to support local news sources. A free press means accountability and a well-informed public, and we want to keep our unique and independent reporting available for many, many years to come.
If quality journalism is important to you, please consider a donation to San Antonio Current. Every reader contribution is valuable and so appreciated, and goes directly to support our coverage of critical issues and neighborhood culture. Thank you.