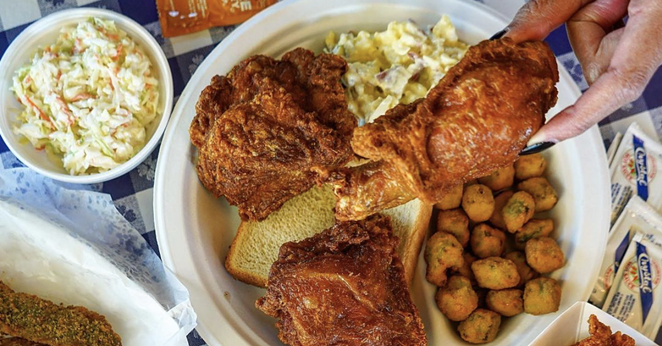 Instagram / phileats_
Tennessee-based Gus's Fried Chicken is bringing its "world famous" fried yardbird to the Alamo City.
This week, San Antonio foodies were craving oysters, big ol' burgers and spicy fried chicken.
How do we know? Because we can tell what
Current
food stories you're clicking on and reading. We're nosy like that.
Turns out, folks were hungry for news on Glass and Plate's new oyster happy hour, Papa's Burgers heading back to the West Side and Tennessee-based Gus's Fried Chicken opening an outpost in Southtown. And while you're checking out the delectable sampler platter below, why not throw in some dumplings and tortillas for a complete diet of SA food news?
So many restaurants, so little time. Find out the latest San Antonio dining news with our Flavor Friday Newsletter.