SPONSORED
I am a former cigarette smoker who discovered vaping, quit smoking, opened a business.
At 730 packs of cigarettes a year for 28 years, my smoking habit had reached a critical stage. After numerous, unsuccessful attempts at quitting, I tried e-cigarettes. Its impact was so profound, I dropped my traditional cigarette habit and eventually opened my own vape business,
Thanks For Vaping
.
I was 12-years-old when I started smoking cigarettes, a habit I carried into adulthood. In 2011, I sought a healthier alternative and tried e-cigarettes, also known as vaping. Inhaling vapor, instead of smoke, allowed me to slowly lessen the amount of nicotine intake and make a successful transition away from traditional cigarettes for good.
Wanting others to benefit as I did, in January of 2012, I left my sales position at Clear Channel and sold vape goods out of my garage. Later that same year, I opened my first Thanks for Vaping store in San Antonio, dedicated to providing high-quality vape products and supplies.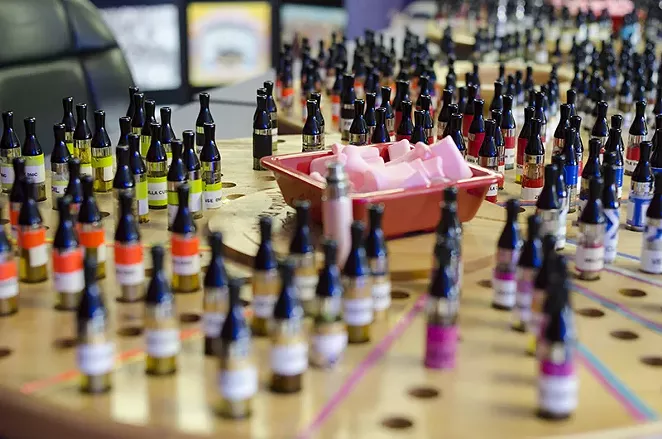 Although e-cigarettes have been around for several years, I understand that using a
vape
device can feel a bit foreign to first-time users. Everybody is a kindergartener when they first try vaping. Smokers, especially long-term smokers, are intrigued at the idea of a true alternative, so they brave the learning curve. A lot of smokers are very motivated to quit. They've tried patches, gum, and even antidepressants. So, while they may be
leary
or confused at first, they are willing to try a
vape
device if it means freedom from smoking hazards,
hassles
and costs.
To
aide
with the transition into e-cigarettes, Thanks for Vaping stores have
Vape
Coaches answering questions and helping patrons choose the right device that fits their lifestyle. Customers can also try various e-juices, and chat with other vapers about their recommendations and experiences. Many people who have tried vaping went back to smoking because the e-cigarette they tried didn't provide the smoking satisfaction, or the flavor tasted bland. To those smokers, we want to say, 'If you tried it before and didn't like it, come to Thanks For Vaping. Our goal is to make sire you are happy vaping."
—Randy Sterling, founder, Thanks for Vaping
.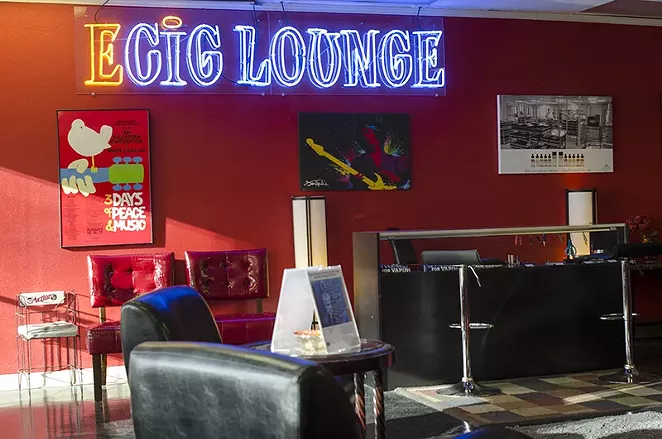 Thanks for Vaping Store Locations:
San Antonio
7303 San Pedro Ave. (210) 979-VAPE
16350 Blanco Rd., (210) 479-2770
Selma
Forum Point,15069 IH-35N Suite 106, Selma, (210) 651-0055
Follow Thanks for Vaping Online:
Website:
thanksforvaping.com
Facebook:
facebook.com/ECIGSANANTONIO
,
facebook.com/ECIGTX

Twitter:
@thanksforvaping

Instagram:
@thanksforvaping