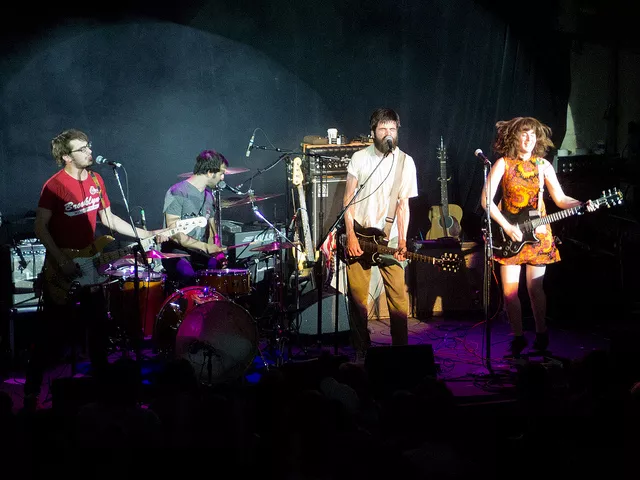 CC Image by davidjlee
There are certainly bands–Slayer, Odd Future, Black Flag–where you go in to their show knowing you might get in some way injured. Normally I wouldn't add a band named after a Shakespeare play anywhere near that list, but then Titus Andronicus are an abnormal bunch.
They write 8-min epics about the virtues of local business practices. Their best album is a Civil War allegory for the oppression of suburban New Jersey youth. They also happen to be one of the most manically incredible live acts currently on the road, eliciting the sort of visceral response out of crowds typically reserved for metal shows.
The Jersey boys will bring their Springsteen-meets-Replacements-gets in fight with Fugazi sound to the Limelight tonight. Supporting Titus Andronicus are London's Boys From Brazil along with a slew of complementary local acts including The Vetter Kids, Creatura and Cardinal Health.
Doors at 9pm, $10 Adults $12 Minors (18 & up only), $2 Lone Star, LSL & PBR Tallboys all night. The Lime Light, 2718 N Saint Marys, (210) 735-7775, http://facebook.com/TheLimelightSA