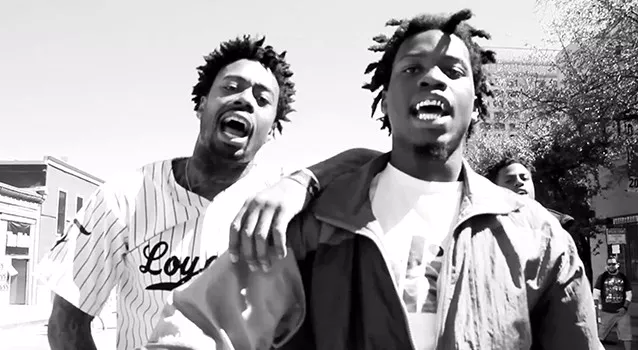 Deniro and Denzel from the "Bow Down" video
Over disjointed, purple-hazed beats, Deniro Farrar reps everyday style with style normally reserved for 36" chain rap. Based out of North Carolina, Farrar leads the self-described Cult Rap movement, which he explained to Complex as "speak[ing] to a listener's emotion, less to flamboyant activity and materialistic shit." After three Dat Piff-friendly mixtapes, Farrar signed to Vice Records for his 2013 release The Patriarch.
On the strength of his early mixtapes, 19-year-old Denzel Curry joined SpaceGhostPurpp's Raider Klan, an appropriate home for Curry's stoned Florida delivery. On "Bow Down," the pair takes on all-comers: "What's beef to a slaughterhouse?"
---
Deniro Farrar and Denzel Curry
$5
8:30pm Fri, Sept 19
241o N St. Mary's
(210) 737-2221
---