Electronic Exhibition (Friday, November 21)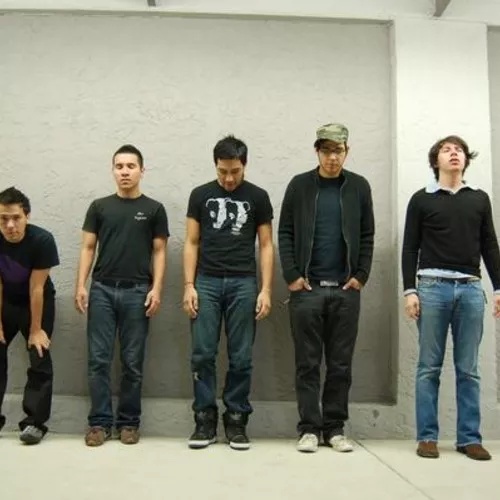 The monthly and most excellent Electronic Exhibition gives a stage to musicians otherwise restricted to bedrooms and SoundCloud. This month features the spaced out math rock of Dance Like Robots, the bizarre and bouncing rhythms of Austin's VGTBL KNGDM, the industrial dance pop of Dawn of the Phoenix and the Apex Twins-meets-trap of 4 Hands.
$3, 10pm, Hi-Tones, 621 E. Dewey, (210) 785-877
—Matt Stieb
The Lochness Mobsters, The Sun Machine, Creatura, Mountain Meets Water, DJ Proper Yarn (Friday, November 21)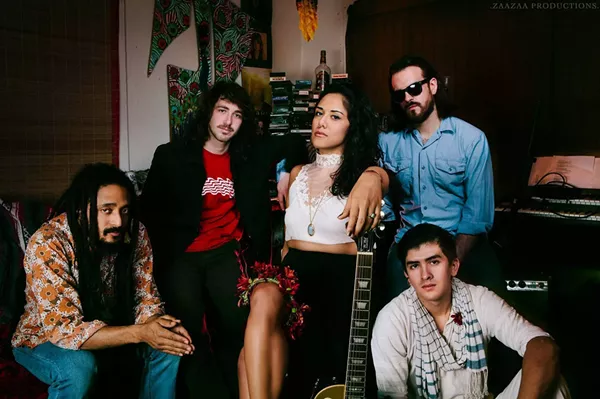 With enough fuzz to border on white noise, surf rockers Lochness Mobsters sound like a genuine lo-fi garage band in a land where glossy sheen reigns supreme. Sounding like a whirl through a black hole during a nostalgia trip, The Sun Machine just might be onto something of extraterrestrial proportions. With golden vocals reminiscent of Grace Slick, psyched-out Creatura throws back to '60s rock with a dose of spellbinding mystique. Successfully combining synth licks with guitar riffs, Mountain Meets Water is all about coexisting. With DJ Proper Yarn.
Free, 9pm,
The Mix
, 2423 N St Mary's, (210) 735-1313
—Shannon Sweet




Mariachi Vargas de Tecalitlán (Saturday, November 22)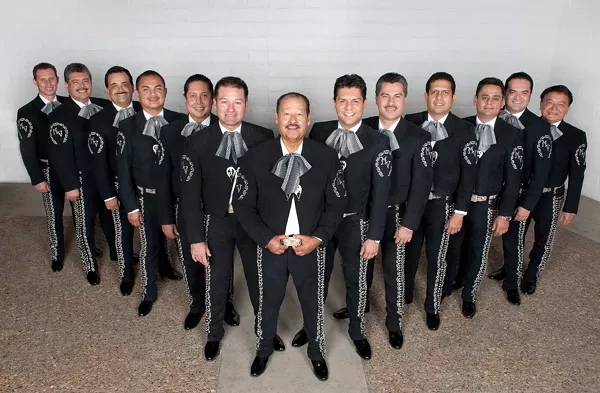 Mariachi Vargas de Tecalitlán
Headlining the 20th annual Mariachi Vargas Extravaganza, Mariachi Vargas de Tecalitlán recently celebrated its 115th anniversary as a mariachi institution. Founded in 1898, the band preserves the folk music of the southern Jalisco village of Tecalitlán, while introducing exciting and innovative arrangements and repertoire. In addition to Mariachi Vargas de Tecalitlán, 1,000 mariachi students will participate in workshops, performances, competitions, concerts and jam sessions.
$35-$115, 7:30pm, Lila Cockrell Theatre, 200 E. Market, (210) 207-8500
—Matt Stieb

Pink Leche, Shea McGilvray, Artemis, XY!o (Saturday, November 23)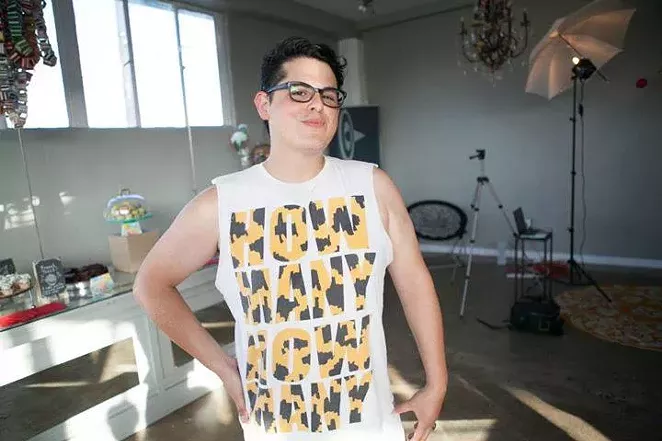 Pink Leche's self-described queer bass is an ecstatic one-man exercise in art-pop beatmaking and LGBT pride. For confirmation, visit the excellent repurposing of Nina Simone in
"Young, Gifted and Gay."
In his artist statement, Shea McGilvray states: "I make music for nameless, utilitarian brands of speakers, or the stock ones that came with your e-machine from 1999, with the elastic felt-like cone covers." That pretty much nails his production style—a sort of forgotten and sunbleached Zelda soundtrack. Artemis also exists in the video game production aesthetic, but closer to a SNES game with a massive injection of bass. XY!o combines the PBR&B of The Weekend with some seriously cloudy textures for an unmatched Alamo City experience. Scheduled for last Saturday, the show was postponed due to rain.
$6, 8pm, The Compound, 1145 S St. Mary's
—Matt Stieb


Verisimilitude, Televangelist, They Mean Us, Deer Vibes (Saturday, November 22)


Bright, happy go lucky beats and crisp, clean synth lines are characteristic of SA instrumental trio Verisimilitude, giving a transcendental, mind-expanding experience through the power of music. Instead of preaching fire and brimstone, Televangelist gives sermons of face melting riffs and steel cut precision, while maintaining passionate tension. Hailing from McAllen Texas, Instrumental artist They Mean Us retains an intimate vibe in an ambitious post-rock sound, complete with a soaring melancholy cello. Complete with their mini orchestra, indie rock darlings and local heroes Deer Vibes soothe and awe with their majestic jams.
$5, 9pm, The Ten Eleven, 1011 Avenue B, (210) 320-9080
—Shannon Sweet


The Please Help Album Release (Sunday, November 23)
Phil Luna, the main brain of The Please Help, has an extraordinary ear for rhyming couplets on his new and self-titled project debut. Take the video for
"What I'm Hoping,"
as Luna strolls the sidewalks of downtown, belting out the single's heavy and exposed chorus. "Right in the middle of a constellation, we don't need to make it no math equation," Luna sings, as the high-gain guitars fall down the melody with his scuffed voice. Throughout the 12-song debut, Luna writes dominantly in the couplet form, inspired by love, outer space and bipolar disorder. As a driving force in SA bands like Royal Punisher, Fear Snakeface and Shit City Dreamgirls, Luna could coast on his prior work and still be at the vanguard of SA rock 'n' roll. But we're glad he's back with the driven power pop of
The Please Help. $5, 9pm, Hi-Tones, 621 E. Dewey, (210) 785-877
—Matt Stieb