Thursday, March 12
Japanese Breakfast, Lonely Horse, Delenda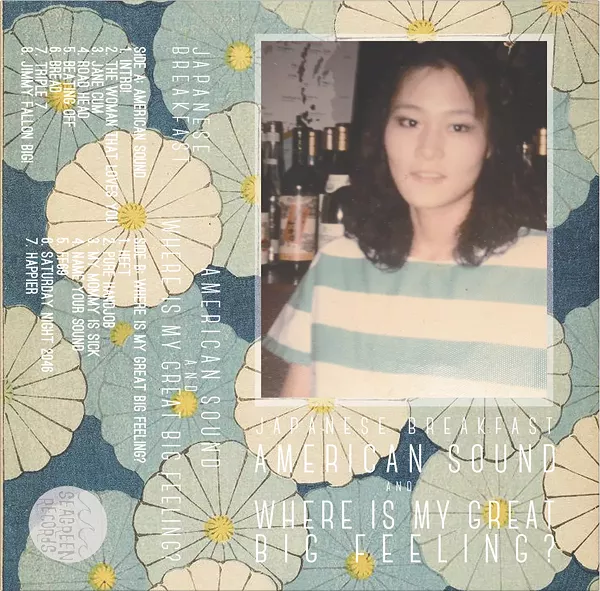 Via Bandcamp
Japanese Breakfast's American Sound
From Philadelphia, Japanese Breakfast created a lovely bedroom pop album with 2014's American Sound. Recorded on the illustrious toys of the Sonic Ranch studio outside of El Paso, Lonely Horse's pending debut album My Desert Son 2 extends the band's aesthetic in glorious high fidelity. Diary-personal and thoughtfully arranged, Haley Mills' output as Delenda makes for great headphones music. In performance, she brings a new dimension to her work, bringing a flavorful answer to the sometimes-stale problem of live electronic music. With Tides.
The Ten Eleven
, 8pm
Thursday, March 12
Buttercup, Walter Salas Humara

Via Facebook
Joe Reyes and Erik Sanden of Buttercup
Buttercup bassist Odie, with cowboy hat and braided goatee, provides the rhythmic momentum to propel the band through lengthy but quick-moving sets. Singer Erik Sanden jigs, kneels, lays down on the stage, while guitarist Joe Reyes' solos more than takes up the slack. As the singer of The Silos, Walter Salas Humara came to fame in 1990 with the playful country rock album
The One with the Bird on the Cover
.
502 Bar
, 9pm
Friday, March 13
Rat Fist, No Parents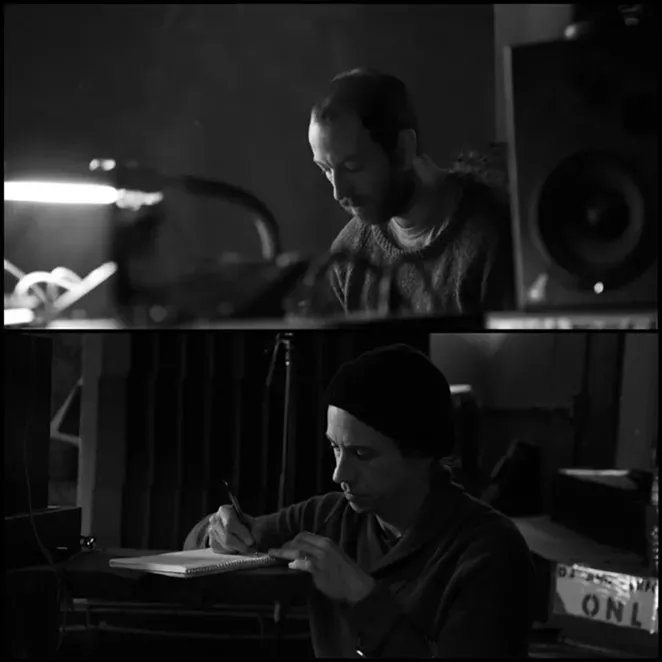 Via Facebook
Pissed Jeans's Sean McGuinness (above) and No Age guitarist Randy Randall
No Age guitarist Randy Randall and Pissed Jeans drummer Sean McGuinness teamed up to create Rat Fist, pulling from their successful day gigs to create a new direction in sludgy punk. On
May the Thirst Be With You
, LA outfit No Parents riffs through the simple and angry punk trailblazed by Jay Reatard.
502 Bar
, 9pm
Friday, March 13
Whores., The Grasshopper Lies Heavy, Ghost Police

Via Facebook
ATL trio Whores.
Atlanta's Whores. navigate through noise and grimy tones on the 2013 EP
Clean
. The Grasshopper Lies Heavy's 2014 album
All Sadness, Grinning into Flow
serves a master class in long droning riffs, expansive textures and the importance of badass amps.
The Korova
, 7pm
Saturday, March 14
B. Dolan

Providence rapper B. Dolan updates N.W.A.'s middle-finger message to cops with "Film the Police," an anthem on the abuses of power. With Wheelchair Sports Camp, Rubedo, Chisme, Evolve, Mexican Stepgrandfather.
The Korova
, 9pm
Saturday, March 14
NY2SA 2015

Via Facebook
SA's Greg G in NYC
With a lineup boasting San Antonio transplants by way of New York, as well as New York transplants by way of San Antonio, NY2SA features Decora, Vocab, DJ Pakman, Chris P and Nilo Stari. Greg G headlines, pulling out the backpack hits from his 2015 album
The Feelin'
.
Rosella
, 9pm
Saturday March 14
Rio Jordan y los Hijos de Esteban Jordan
The sons of conjunto legend Esteban "El Parche" Jordan, Esteban III and Ricardo Jordan keep their father's blend of tejano and cumbia churning in the 21st century.
Hi-Tones
, 10pm
Sunday, March 15
Bobby Bare, Jr.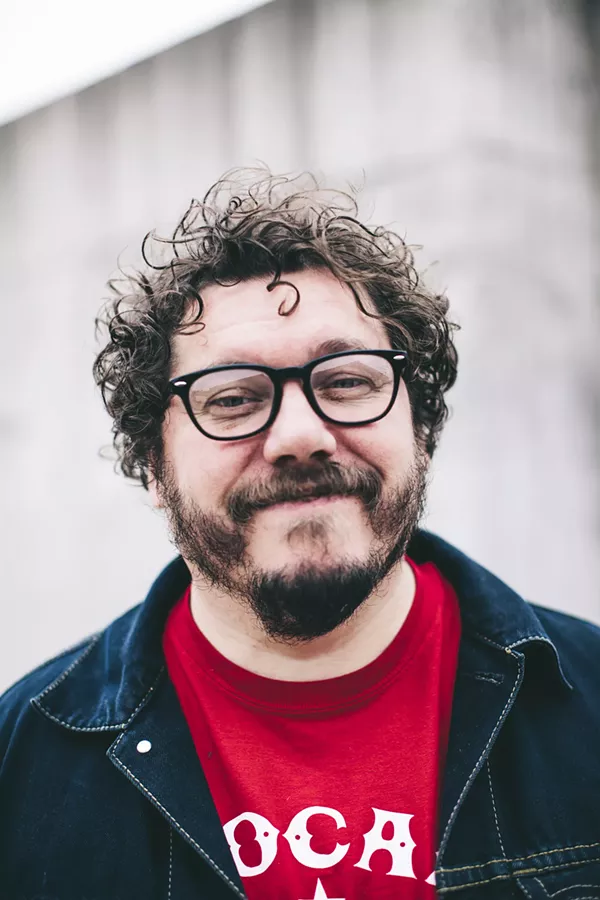 Tennessee songwriter Bobby Bare, Jr. got into the family business at an early age, providing his own twist on his father's All American blues. First going on the road with his father at the age of seven, Bare, Jr. was nominated for a Grammy by age eight for "Daddy What If," a duet with Bare, Sr.
Sam's Burger Joint
, 7pm
Sunday, March 15
Elder

Boston metal trio Elder carves through stoned and doomy presentations on the 2015 album
Lore
. With Bridge Farmers, Mount Sherpa, Mau, Deguello, DJ Smoak.
The Korova
, 8:30pm
Sunday, March 15
Holychild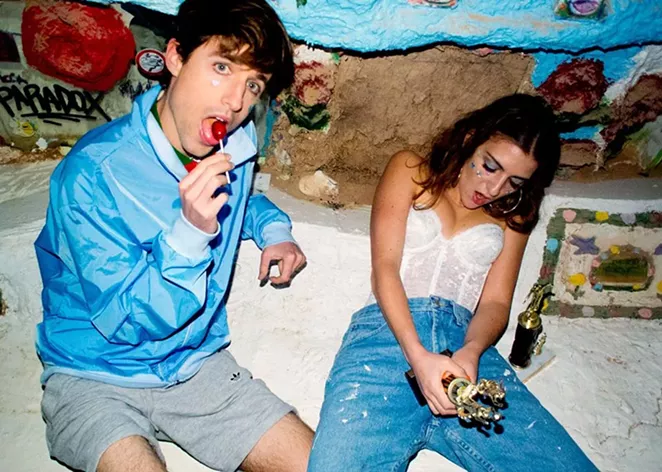 LA duo Holychild trafficks in the self-described genre of "brat-pop," which includes a heavy reliance on radio hooks and light rhythmic touches of Afrobeat.
502 Bar
, 9pm