Thursday, May 14
Justin Townes Earle, Bekah Kelso
The son of country artist Steve Earle, Justin Townes Earle takes vivid snapshots of American life on his two most recent (and best) efforts,
Single Mothers
and
Absent Fathers
. SA songwriter Bekah Kelso's last effort,
Within the Shifting Shade
, was a glossy and beaming thing, like a portrait under soft box light. For the 2015 album
No Stranger
, Kelso went with a quick and honest snapshot of a band in the natural light of a practice room. Kelso guides her band the Fellas through a low-key, high-grade album, full of barroom rock 'n' roll and relaxed soul. $25-$35, 7pm,
Aztec Theatre
, 104 N. St. Mary's, (210) 760-2196
Thursday, May 14
Killah Priest
Cerebral MC and Wu-Tang ally Killah Priest is rappin' in the name of a higher power. With one album and two mixtapes released so far in '15, Killah Priest's political rhymes bite as hard as they did during his start in the early '90s. With Gensu Dean, DJ Notion. 9pm,
Fitzgerald's
, 437 McCarty, (210) 629-5141

Friday, May 15
Dokken
In the narcissistic fashion of hair metal, in 1978, singer Don Dokken named his outfit after his last name and took off for the top of the charts. Side note: the video for "In My Dreams" is a minor work of '80s visual art, featuring hair-whipping in the rain, amazing green screen shots and just barely visible holes in the ozone layer courtesy of all the cans of hair spray. $15, 7pm,
Alamo City Music Hall
, 1305 E. Houston

Friday, May 15
Jerry Jeff Walker
Texas legend Jerry Jeff Walker's shows may have weathered and eroded into an aural equivalent of a Panama hat, Hawaiian shirt and single of "Cheeseburger in Paradise" or the son of a bitch may still have it. And he did, once, do it as well as the best. He danced with that sweet devil called rock 'n' roll in the pale moonlight. He ate her out in the back of a '72 Cadillac, and she loved it. She cried for more. She cried "JERRY JEFF!" 7pm,
Gruene Hall
, 1281 Gruene, New Braunfels, (830) 606-1281
Friday, May 15
S U R V I V E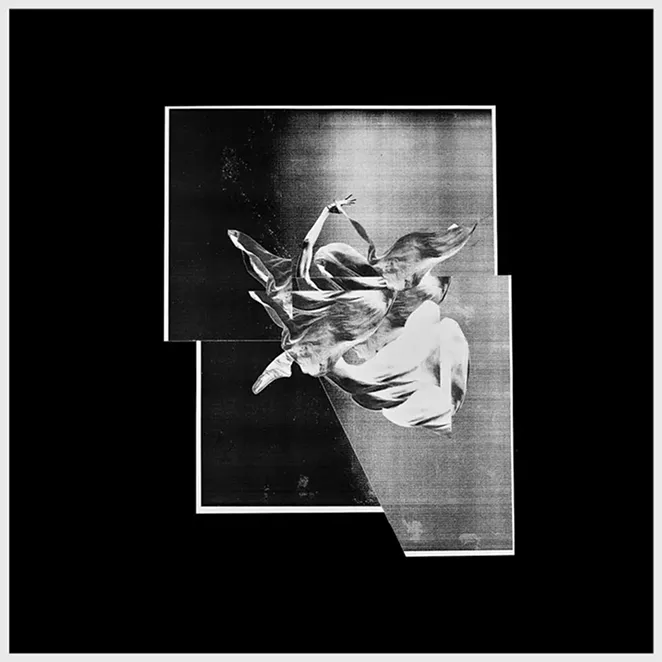 Courtesy
The cover of S U R V I V E's
Austin-based minimalist synth weirdos S U R V I V E make the kind of music that you'd expect to hear in the background of an apocalyptic sci-fi or horror movie. Electro-ambient pulses and beats form maddeningly suspenseful patterns that become tangled in each other and find release in patiently constructed, and often surprisingly cathartic, resolutions. Coupled with the power of Paper Tiger's impeccable sound system, S U R V I V E's set, like a soundtrack to your aimlessness and disillusionment, should be a veritable out-of-body experience. $7, 9pm,
Paper Tiger
, 2410 N. St. Mary's

Saturday, May 16
Bright Light Social Hour
Like a piñata exploding on impact, Austin's Bright Light Social Hour sprays your ears with musical candy combining dance-driven bass grooves and funky guitar riffs. Over the last decade, the quartet's sound has progressed from dance-rock with a classic rock foundation (reminiscent of bands like Electric Six) to spacey, psychedelic progressive rock with post-rock tendencies. In March, the group released its latest effort,
Space is Still the Place
, a self-described "future south" concept album that embraces Southern culture with political optimism based on personal experiences. $12, 10pm,
Jack's Bar
, 3030 Thousand Oaks Dr., (210) 494-2309.

Saturday, May 16
Joe Ely
With an adjunct gig singing backup for The Clash and his tenure with Los Super Seven, cowboy rock 'n' roller Joe Ely already has an unrivaled resume among Texas Music Hall of Famers. With his newest release,
B4 84
, Ely separates himself from his Lone Star peers with a musical and technological anomaly: an album made on the Apple II computer, recorded over a decade before the idea of personal computers took off. $20-$70, 8pm,
Sam's Burger Joint
, 330 E. Grayson, (210) 223-2830.

Saturday, May 16
The Drum Beat Of Vacation
Don't worry, it's not the name of Jimmy Buffet's new combination taco/grain alcohol fast food joint. With a large rhythmic section and the Greater San Antonio Chamber Choir, The Drum Beat Of Vacation explores the rhythms of Ysaye Barnwell, a longtime member of Sweet Honey in the Rock, as well as Irish mouth music, music from Africa ("Siyahamba"), and the music of Cuba and Haiti. Free, 8pm,
Tobin Center
, 100 Auditorium, (210) 223-8624.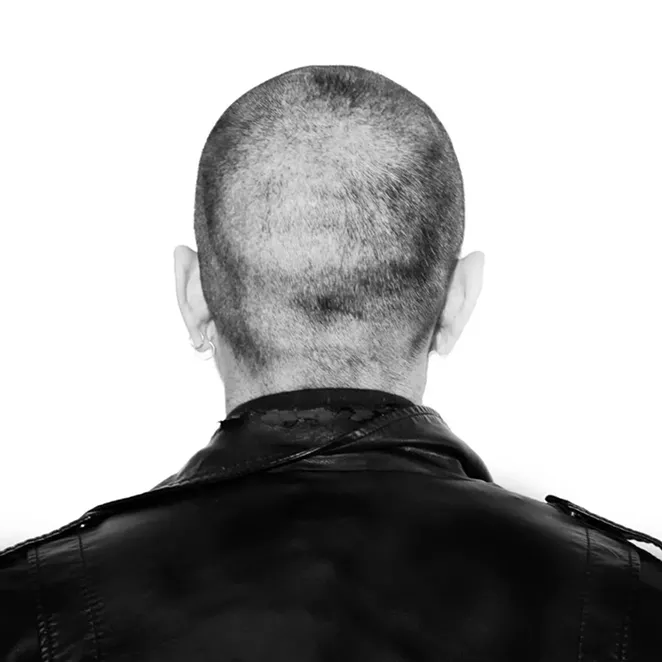 Courtesy
Saakred
Saturday, May 16
Alamo Basement Sessions feat. Saakred, Los De Esta Noche


A bellwether of creativity and queer art in San Antonio, Saakred has stepped into new territory with
Make Believe
, a vision of taut and emotional rock 'n' roll. San Antonio septet Los De Esta Noche are mockingbirds of style, picking up on genres and spitting them back with accuracy and attitude. On the new, self-titled album, the nocturnal homies take a swing at cumbia, ska, rocksteady and Tex-Mex rockabilly, trading Spanish for English as gracefully as they swap out their rhythms. $10, 6:30pm,
Alamo Music Center
, 425 N. Main
Carl Orff, the composer of the epic "O Fortuna"
Sunday, May 17
Carmina Burana
Written by clergy members, Carmina Burana is a collection of medieval poems and dramatic texts from the 11th through 13th centuries. In 1936, German composer Carl Orff set 24 of the poems to music, quickly becoming standards in the classical repetoire. Undoubtedly, you know the piece's most famous snippet "O Fortuna." Used everywhere from
Last of the Mohicans
to
Jackass
, the Washington Redskins intro song to a Domino's commercial, the epic choral composition has become something of a cliché in pop culture's understanding of classical music, an unfortunate status because the piece is truly badass. YOSA Music Director Troy Peters will conduct a massive choir including the San Antonio Choral Society, the Children's Chorus of San Antonio and several other local choirs.
Tobin Center
, 100 Auditorium, (210) 223-8624.