Monday, June 8
The Lifeforms, Junkie, The Two Lips

Reppin' Jacksonville's garage rock scene with fuzzy, surf-infused jams that could only come from the Sunshine State, The Lifeforms are pop with a cassette tape rawness. On their latest release
xoxo
, SA's Junkie's chillaxed, danked-out melodies are the perfect soundtrack to a lazy day at the beach (or your bro's basement). With enough enough static to make your hair cling, The Two Lips use lo-fi to their advantage as the play the meanest "shed rock" in Texas. $3, 9pm,
Hi-Tones
, 621 E. Dewey, (210) 785-8777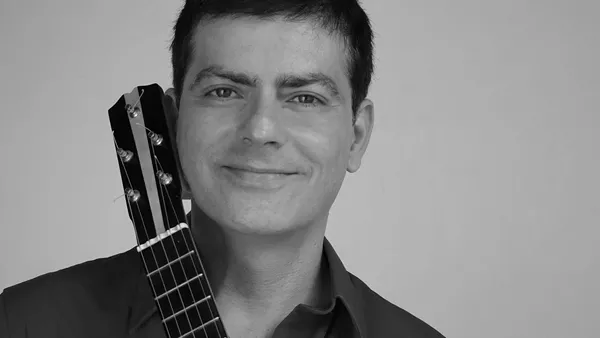 Courtesy
Benito Cabrera

Tuesday, June 9
Benito Cabrera

From the Canary Islands, Benito Cabrera performs on the timple, a traditional Spanish 5-string guitar that is vital to the music of the Islands.
Free, 6:30pm, San Fernando Cathedral, 115 Main Plaza, (210) 227-1297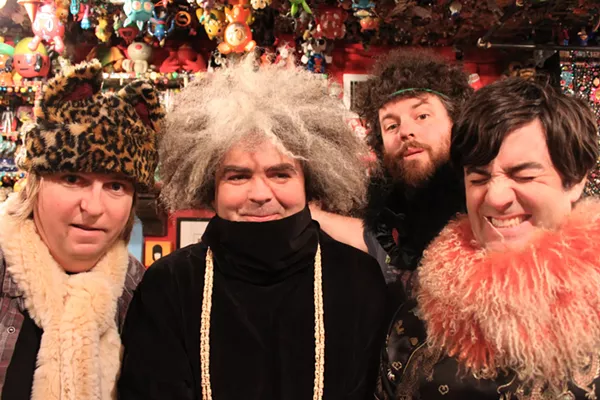 Courtesy
Melvins
Tuesday, June 9
Melvins, Le Butcherettes

Road-hardened and gold-toothed, Melvins have been a heavy, hexing and genreless treat since their 1987 debut
Gluey Porch Treatments
. The Aberdeen, Washington band saw a bit of major label light in the early '90s, when the big recording companies bought anything with a guitar out of the Pacific Northwest. After a few years on Atlantic, Melvins have toiled on the small press, just the way they like it. As frontman King Buzzo told the San Antonio Current last year, the band is only concerned with what they're doing in the now. "Legacies don't do much for you, you know. I guess it's nice and gets people interested to some degree. But I am much more about what I have done lately." Wearing bloody babydoll dresses and playing with raw food and freshly slaughtered meat, Teri Gender Bender is a frontwoman hell-bent on playing punk rock in its purest, messiest form. Formed in Mexico, Le Butcherettes are lethal and feminine, much like nightshade, a beautiful but deadly combination.
$16, 8pm, The Korova, 107 E. Martin, (210) 226-5070

Wednesday, June 10
Animal Spirit, Deer Vibes, Parallelephants


Originating in Fort Worth, Animal Spirit formed in 2012 by Andrew Stroheker (guitar/vox), Sam Wuehrmann (vox, keys), Parker Anderson (drums/percussion/vox), and Zach Tucker (bass, vox). As Deer Vibes leader Michael Carrillo picks up steam with his side project Michael J and the Foxes, don't expect the big band to get dropped anytime soon. Complete with their mini orchestra, indie rock darlings and local heros Deer Vibes soothe and awe with their majestic jams. "Are you patient?" asks singer Thom Sykes, kicking off Parallelephants' "Online Baptism." With such perfect pop execution, you don't need much patience to admit to the rite. Hitting only the floor tom and snare, the drums give emphasis to the clean, pastel work on guitars and synth. With You and I Underwater.
$5, 9pm, 502 Bar, 502 Embassy Oaks, (210) 257-8125



Wednesday, June 10
Public Speaking, Mouthful of Snow

As a side project for Nathan Martinez, singer of the Beers, he takes his solo acoustic performances as Public Speaking to reach his softer side. In the video for Mouthful of Snow's "Hammer," a cool dance party takes a hellish turn, complete with faux scars, blood, glow sticks and vomiting glitter. With More Eaze, Kids. and Ants. $5, 9pm,
The Ten Eleven
, 1011 Avenue B, (210) 320-9080