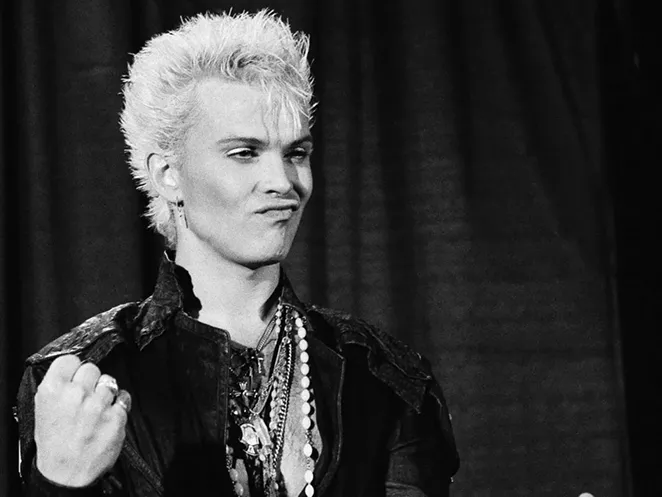 Courtesy
Billy Idol's signature snarl
Arena-punk Billy Idol is bringing rock 'n' roll to SA in support of his new album
Kings & Queens of the Underground.
The 80s bad boy will be at the Tobin Center on October 5.
While the Sex Pistols induced riots back in '78 San Antonio, Idol will most likely provoke the audience to dance with themselves, but there's nothing wrong with embracing the corporate side of punk rock. Often abandoning the rebellious genre's characteristic DIY ethics, Idol opted for crystal clear production and catchy new wave songwriting, leading to his superstar in the age of excess-the '80s.
As a fashion icon, Idol rocked the spiked frosted hair-do, snarl-mastered-to-perfection and studded leather, all supported by his muscular body and chiseled features.
Tickets go
on sale
at the Tobin Center Friday, July 17, at 10 a.m. The concert will take place Monday, October 5 at 7:30 p.m. at the Tobin Center.