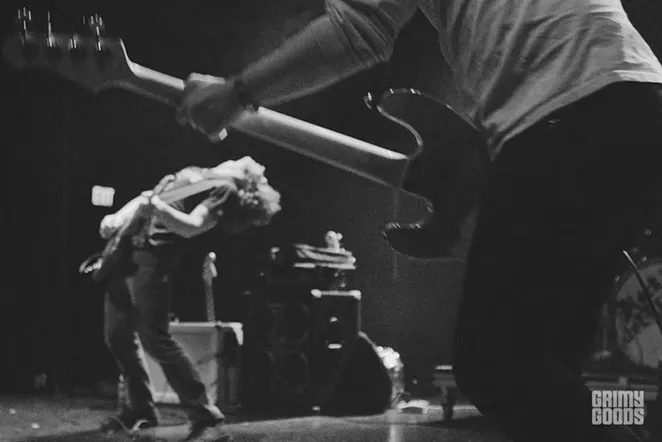 Courtesy
The cover of Thinknothink's "432 Dreams"

Thursday, July 23
Thinknothink, Tele Novella, Flower Jesus

Zeppelin-creamers Thinknothink make their influences quite clear on "432 Dreams." In the lyrics to Tele Novella's recent single, it sounds like the Austin psych-poppers might be in the rut of a deep depression: "You can't run, you can't hide / You can't feel anything inside / You want to die." But peep a look at the song's title, "Hair of the Dog," and it's clear that the band wrote a charming ode to the morning after. On "Buddha and Crowley," over an arpeggiated backbone and thick marinations of tremolo, FJQ singers Torrin Metz and Rob Martinez walk the line between these titular poles of spirituality and the "worlds we live between." $5, 9pm,
Paper Tiger
, 2410 N. St. Mary's
Courtesy
The Rich Hands

Thursday, July 23
Yippee Ki Yay Caravan




Yippee Ki Yay label head Ryan Smith, also known as DJ Proper Yarn, has quickly assembled an A-Team of rock 'n' roll hitters from across the globe — France's Bacon Fudge, Argentina's Las Piñas and a slew of bands from North America. This weekend, the SA bands affiliated with Yippee Ki Yay, The Oblio's, The Bolos and garage homies the Rich Hands, are going on a weekend tour of Texas, starting with a bottle-breaking bon voyage on Thursday. With Junkie. $5, 9pm,
Limelight
, 2718 N. St. Mary's, (210) 735-7775
Courtesy
Austin solo-popper Roger Sellers
Friday, July 24
Roger Sellers, Last Nighters, Bright Like The Sun

From Spring, Texas, north of Houston, Roger Sellers creates one-man symphonies, knowing just when to pull the strings on a joyful drum rhythm or flowing loop.
Animal Room
, the debut LP by San Antonio's Last Nighters, plays like something of a concise history of modern Southern indie music. From blues to pop to country twang and indie-rock bluster, Last Nighters are children of the wide-open Texas night — unafraid to be exuberant or to dress like their heroes when the time is right. Typically, when you think of the post-rock genre — ill defined as it may be — you think of ominously ruminative, instrumental soundscapes that demand great attention from listeners, only to leave them feeling rather flattened. San Antonio's Bright Like the Sun, however, showcases an entirely different — more uplifting — concept of post-rock on its self-titled sophomore album. $5, 9pm,
Paper Tiger
, 2410 N. St. Marys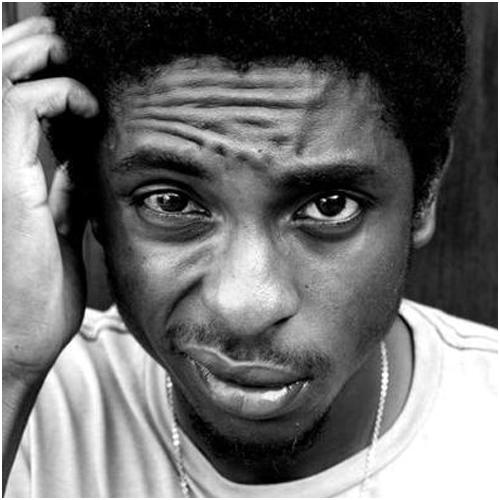 Courtesy
Malibu emcee Shwayze

Friday, July 24
Shwayze
With "Buzzin," Malibu rapper Shwayze came into the fold with a bong-rip treatise on California life. After the initial 2008 hit, he largely rehashed the same ideas ad infinitum. But, on his 2011 album
Island In The Sun
, Shwayze did miraculously collab with LFO and Kendrick Lamar, hopefully the only time that ever happens. With Alex Schechter. $10, 9pm,
The Falls
, 226 W. Bitters, (210) 490-5553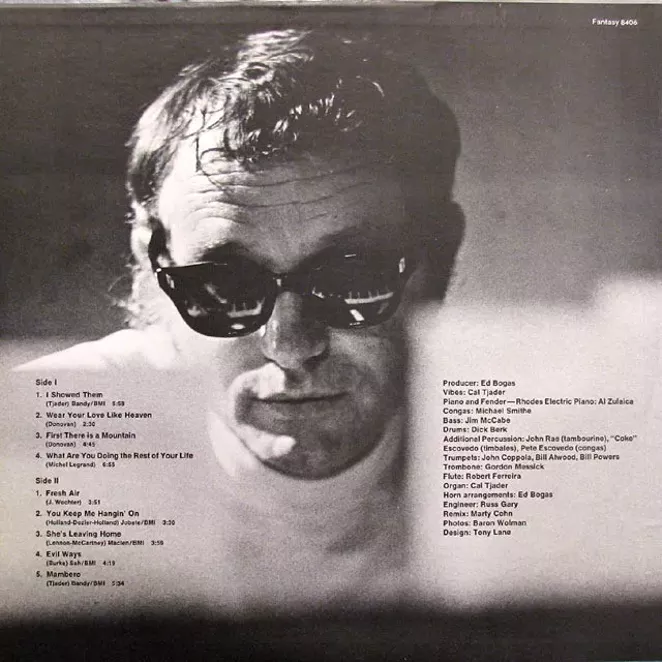 Courtesy
Vibraphonist Cal Tjader during his time on the Fantasy label
Friday, July 24
All Star Latin Jazz Ensemble Tribute To Cal Tjader
KRTU and Artpace continue their thrilling rooftop series with a tribute to vibraphonist Cal Tjader. Born in St. Louis, Tjader picked up the rhythms of the Afro-Cuban and Latin traditions like no other white American artist, assimilating into the cultural traditions rather than appropriating them. 8pm,
Artpace
, 445 N. Main, (210) 212-4900
Friday, July 24
Rasputina

New York cello-rockers Rasputina bring a derelict Victorian sense of fashion and an amalgam of classical and classic rock to San Antonio. With Daniel Knox. $15, 8pm,
Jack's Bar
, 3030 Thousand Oaks, (210) 494-2309
Courtesy
SA rapper Carlton Zeus

Saturday, July 25
Carlton Zeus
Operating out of San Antonio, Zeus was born in Madrid and raised in the Valley, giving him a wide sweep of experience to draw from on his
Nine Lives 3 Wishes
EP. On "Alpha Child," a light summer thing off the EP, Zeus dives into solipsism, listing the ways in which he's the city's best. On the hook, he puts SA singer Alyson Alonzo's oneiric voice to good use, with a Winehouse feel over the neo-soul beat. $10, 9pm,
502 Bar
, 502 Embassy Oaks, (210) 257-8125
Courtesy
Ghost Police: pizza edition

Saturday, July 25
Ghost Police, White Christ
On their 2013 self-titled LP, Ghost Police revved through radly named tunes like the hungry, spitting "Day of the Bacon" and the authoritarian anger of "North Korean Soap Opera." After spending the spring in the recording studio, expect new tunes soon from the heavy San Antonio quartet. White Christ provides a retrospective of the Black Flag aesthetic, moving from Morris-era Flag, through the hybrid hardcore/angular jams of
Damaged
and towards the late-era, Rollins rants and sludge guitar of
My War
. With Femoral, Tentacles. $5, 9pm,
Paper Tiger
, 2410 N. St. Mary's
James Woodard of The Grasshopper Lies Heavy

Saturday, July 25
The Grasshopper Lies Heavy, Ants
Whether you call it sophisticated sludge, doom-trance, post-metal, progressive rock or just fuckin' loud, no fancy genre name seems quite adequate to describe both the crushing power and the ponderous depth of The Grasshopper Lies Heavy's wordless music. TLGH's sound is a dual-natured anomaly — alternately furious and patient, overflowing and empty. Ants' breakfast-based jam session
Two Nouns And An Onomatopoeia Is That All It Takes to Make a Breakfast Cereal?
started out as an absurd conversation between band members and became a wordless deconstruction of the shoegaze sound, dissecting the wall of sound approach into a hearty, fibrous, drum and fuzz exploration. The three tracks, "Cinnamon," "Toast" and "Crunch," are delightfully flippant and surprisingly engrossing. If this is the sound of Ants fucking around, who could ever wish they'd get serious? With Heavy Glow, Over The Top. $5, 9pm,
The Ten Eleven
, 1011 Avenue B, (210) 320-9080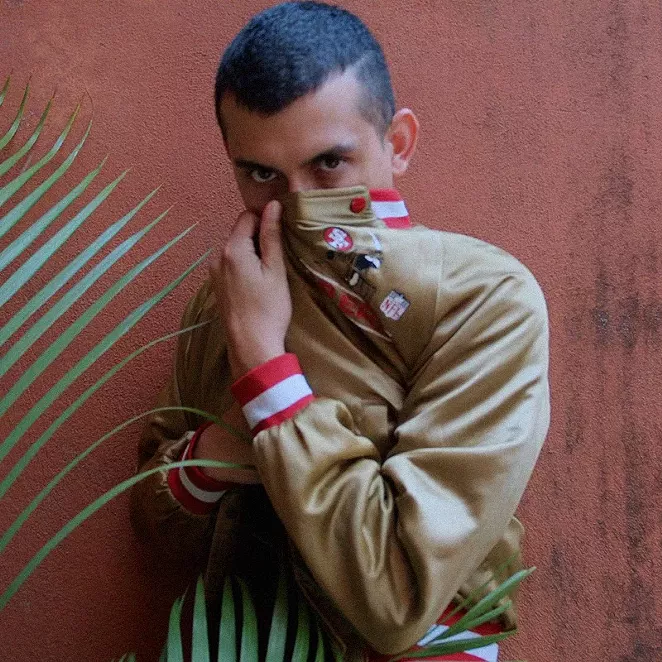 via Facebook
Tony Gallardo of María y José

Sunday, July 26
María y José
A powerful presence in the wild Mexican hybrid genre called Ruidoson (literally "noise song"), María y José, the stage moniker of Jalisco, Mexico-born Tony Gallardo, brings a unique combination of reggaeton, tribal and electro-cumbia to Hi-Tones this Sunday. Surprisingly organic for electronic music, Gallardo's sound is kinetic and raw, his aural collages expressive of tropical settings, traditional Jalisco music, sweaty all-night clubs and, on a darker note, the dystopian labyrinth of drug-war violence. Gallardo is joined on the rad bill by fellow sonic/cultural-collagist Chico Ye and local outré cumbia duo Nag Champa. $3, 9pm,
Hi-Tones
, 621 E. Dewey, (210) 573-6220