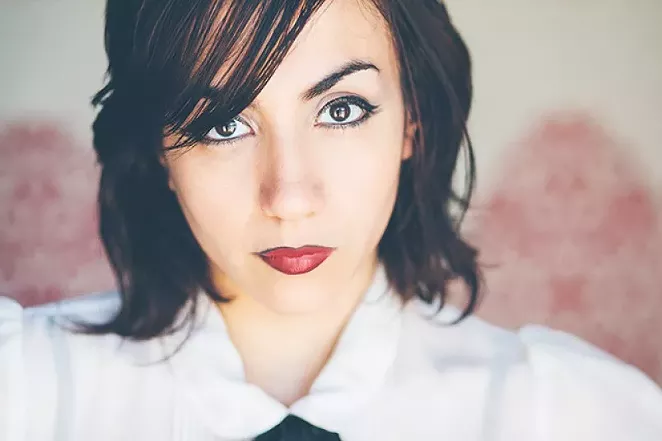 San Anto songwriter Nina Diaz

Monday, September 14
Nina Diaz Open Mic


At the front of Girl In A Coma and her thrilling solo band, San Anto's Nina Diaz hosts the Limelight's weekly open mic.
Free, 9pm, Limelight, 2718 N. St. Mary's, (210) 735-7775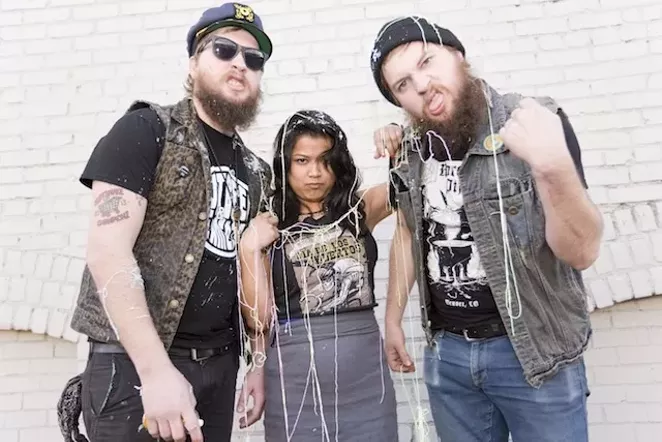 Courtesy
Denver trio Dirty Few

Tuesday, September 15
Dirty Few, Rootbeer and Mermentau, The Beers
From what I've heard from friends in the rock 'n' roll circuit, Denver punk trio Dirty Few truly lives up to its name, with a trailing stink cloud like Schulz's Pig Pen and a van beyond condemned. Named after a favorite soda and a tiny Lousiana hamlet, Lake Charles duo Rootbeer and Mermentau slog through garage blues hooks on a 2014 self-titled release. The Beers' six-pack sloppy
Drafts
demos are but a taste of the live and inebriated thrill of the SA garage trio.
With Whatever, The Be Helds. $5, 9pm, Limelight, 2718 N. St. Mary's, (210) 735-7775

Via Cactus Records
Mike Silverman of one-man band That 1 Guy
Tuesday, September 15
That 1 Guy
Trained at the San Francisco Conservatory of Music on the double-bass, one-man bandleader Mike Silverman developed his own hardware update on the instrument, a seven-foot-tall gutbucket/sampler that he calls The Magic Pipe. As That 1 Guy, Silverman relies on the Pipe, working with musical saw, auxillary percussion and digital looping to fill out the Beefheartian band. In 2008, That 1 Guy teamed up with eccentric shredder Buckethead to release a wild collaborative album
Bolt on Neck
under the name Frankenstein Brothers. $15, 8pm,
Jack's Bar
, 3030 Thousand Oaks, (210) 494-2309
Courtesy
Ray Ray Garcia (right) with his band

Wednesday, September 16
Ray Ray De Los Auges
From the historic tejano family band Los Auges (featured in the Selena biopic as Grupo Fuego), singer Ray Ray Garcia shines on his debut solo record
No Se Como Fue
. 7pm, 210 Kapone's,1223 E. Houston St., (210) 279-9430
Via Facebook
SA punk outfit American Swine

Wednesday, September 17
Mexican Independence Party with American Swine

What better way to celebrate the 205th anniversary of Mexico's independence than with an unforgiving punk band with the word "American" in their name? 9pm,
Paper Tiger
, 2410 N. St. Mary's St.