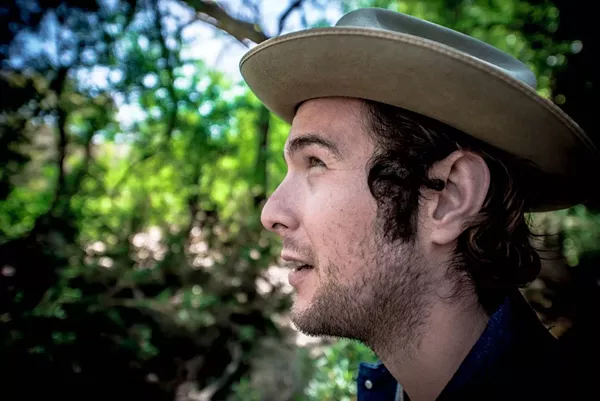 Monday, September 28
Garrett T. Capps
Garrett T. Capps On Garrett Capps' "San Antone," the songwriter pins down Alamo City musical culture with verve and an insider's knowledge. "I found myself down a deep, dark road / empty pockets and a wayward soul / then I heard somethin' on the radio / sounded like San Antone. / It had deep blues roots, and a Vox organ / a groovy shaker, and a Fender tone / it said 'she's about a mover' and I was gone / gone home to San Antone." With Roses (featuring members of Deer Tick), Dark Planes.
$5, 9pm, K23 Gallery, 702 Fredericksburg Road
Via Facebook
Jamison of Teen Daze

Monday, September 28
Teen Daze, Heavenly Beat
The stage name of monosyllabic British Columbian Jamison, Teen Daze writes gorgeous indie pop that soars off his band's instruments. They're not the first band to make a reference to their own drum kit (that honor goes to Echo & the Bunnymen), but these New York mods led by former Beach Fossils bassist John Peña create lovely ditties of indie pop and R&B.
$8, Limelight, 2718 N. St. Mary's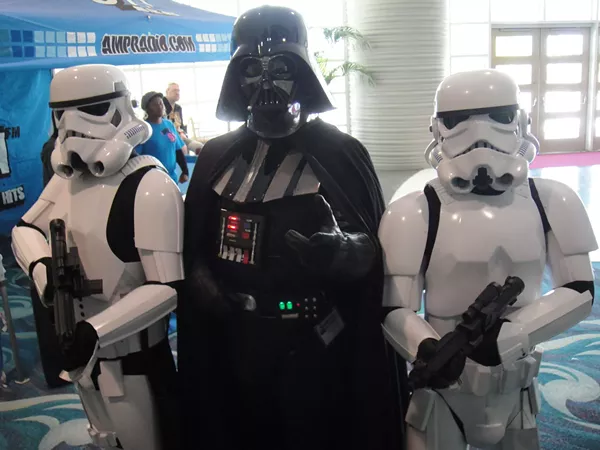 Wikimedia
Darth Vader at the Long Beach Comic Expo in 2011

Tuesday, September 29
UTSA Orchestra Presents
Star Wars
Bah-bah bah boom bah bah-du-du da da ...
Free, 7:30pm, UTSA Arts Building, 1 UTSA Circle, (210) 458-4354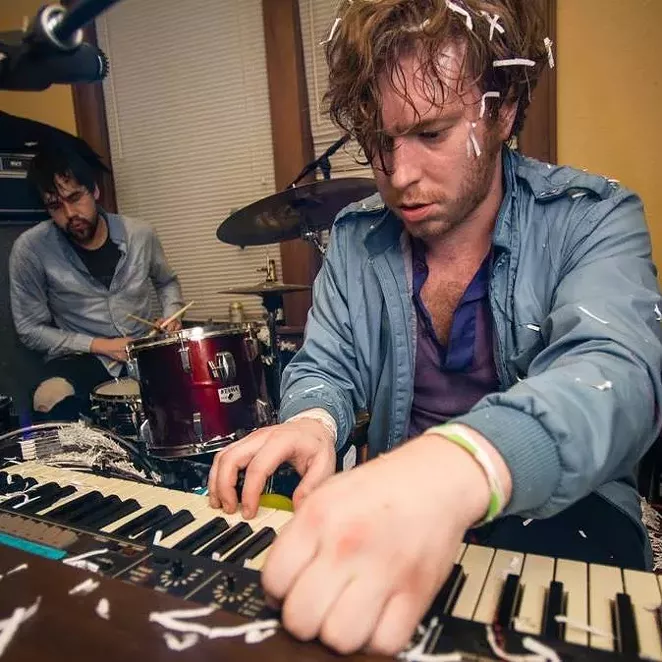 Via Facebook
Stillwater, Oklahoma's DeerPeople
Wednesday, September 30
DeerPeople
Released in April, DeerPeople's sophomore release
There's Still Time for Us to Die
is a deceptively bright effort, matching an upbeat indie-pop tone with subtly morose subject material you'd expect from the album name.
$5, 9pm, 502 Bar, 502 Embassy Oaks, (210) 257-8125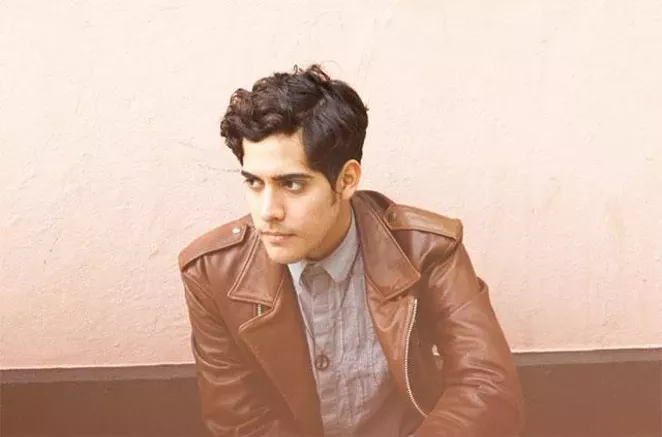 Via Facebook
Austin native Neon Indian
Wednesday, September 30
Neon Indian
Austin's Alan Palomo, who records and performs as Neon Indian, enjoyed meteoric success leading up to and following the 2009 release of his hypnagogically groovetastic electronic album
Psychic Chasms
.
Era Extraña
(2011) picked up right where Chasms left off and established him not just as a practitioner of the fleeting micro-genre chillwave, but as an inventive songwriter and composer. Now, just a few weeks ahead of the October 16 release of his third album,
Vega Intl. Night School
, Palomo comes to Paper Tiger to dazzle us with his latest set of cerebral extrapolations on club music.
$22, 7pm, Paper Tiger, 2410 N. St. Mary's