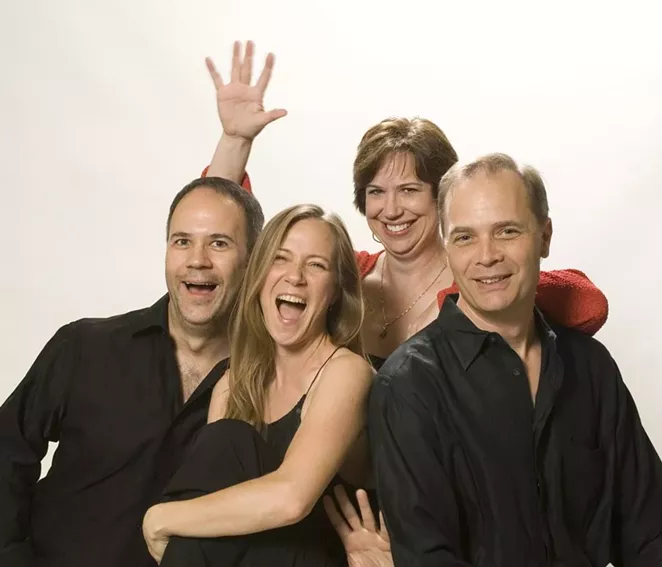 Courtesy
The Soli Chamber Ensemble
Monday, October 5
Soli Chamber Ensemble: Texas Roadshow

The Soli Chamber Ensemble begins its 2015-2016 season with the world premiere of Carl Schimmel's
Roadshow for Thora
, a work inspired by the oddities on the PBS series
Antique Roadshow
. $25, 7:30pm, Tobin Center for the Performing Arts ,
100 Auditorium Circle
, (210) 223-8624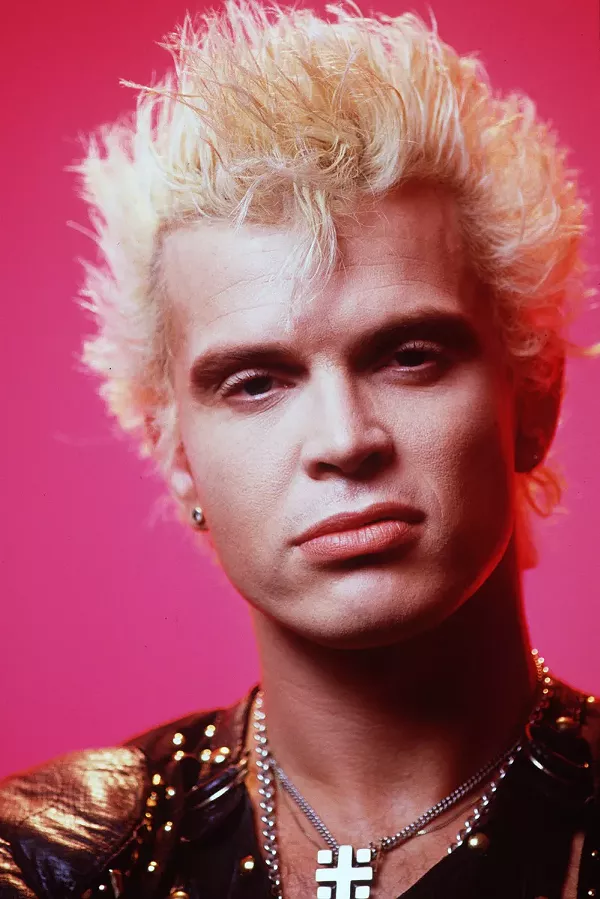 Courtesy
The Idol snarl

Monday, October 5
Billy Idol


The concept of Billy Idol — yes, the "White Wedding" guy — performing at the Tobin in 2015 is only mildly strange. Idol has a reputation for snarlingly mercurial performances, which is pretty rad, but he's often seen by contemporary pop culture as something of a caricature of the early new-wave and late glam-punk genres. However, he is an apt tunesmith and he does have three Grammy noms to his credit. Peak Idol may have occurred sometime in the late '80s, but he released his first album in over 10 years in 2014 — fans should find that reason enough to check this show out.
$45-$67.50, 7:30pm, Tobin Center for the Performing Arts, 100 Auditorium Circle, (210) 223-8624




The cover of The Lost Project's Far From Where You Are

Tuesday, October 6
The Lost Project


Far From Where You Are
, The Lost Project's debut 2015 effort, is an impressive sonic melting pot, drawing on pop, punk, ska, reggae, progressive rock and alternative rock. While The Lost Project's live sets have always included heavy doses of ska mixed up in an edgy pop-punk vibe, the album finds the trio accomplishing a challenging blending act, where many seemingly disparate elements coalesce to form a remarkably cohesive and polished whole.
9pm, Nesta, 122 Nogalitos, (210) 354-3399
Tuesday, October 6
The Grave Babes


October is a beautiful time of the year to catch The Grave Babes, SA's resident horror-punk trio.
8pm, Jack's Bar, 3030 Thousand Oaks Drive, (210) 494-2309
Sid@toomuchrock via Flickr
Wednesday, October 7
Today is the Day


Since 1993, Nashville noise-rockers Today Is the Day have put out 10 albums of scathing, loosely psychedelic alternative rock. Black metal Arizonans Abigail Williams will release a symphonic new album,
The Accuser
, later in October. With Abigail Williams, Fister, Haunter, Aurorean.
$10-$15, 8pm, The Korova, 107 E. Martin