Courtesy
The Nashville quintet combine folk-rock and country

Monday, October 19th
Promised Land Sound


This Nashville quintet slices effortlessly through folk-rock like 2009 Tony Parker cut through the lane. $5, 8:30pm,
Limelight
, 2718 N. St. Mary's St.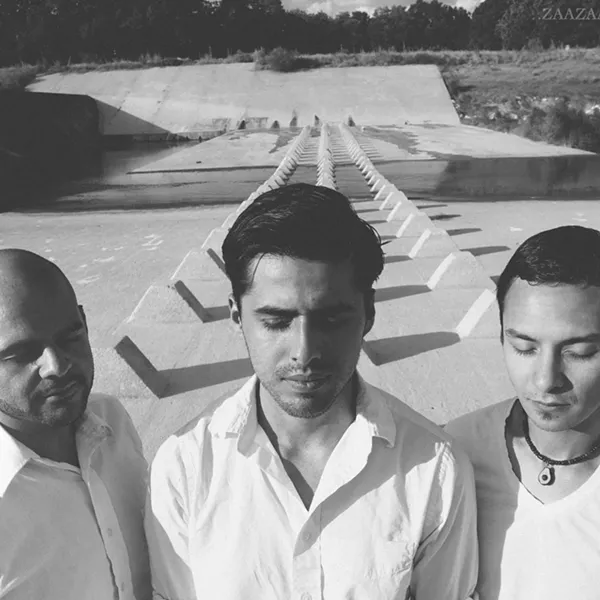 via Facebook
San Antonio's Pop Pistol celebrates 10 years of spacey, indie rock

Tuesday, October 20
Pop Pistol 10th Anniversary Concert




The magnanimous trio of Alex Scheel, Jorge Gonzalez and George Garza celebrates 10 years together at the final Lone Star Live concert of the season, with Octahedron and The Black Market Club. Free, 7pm, Arneson River Theatre, 418 Villita St.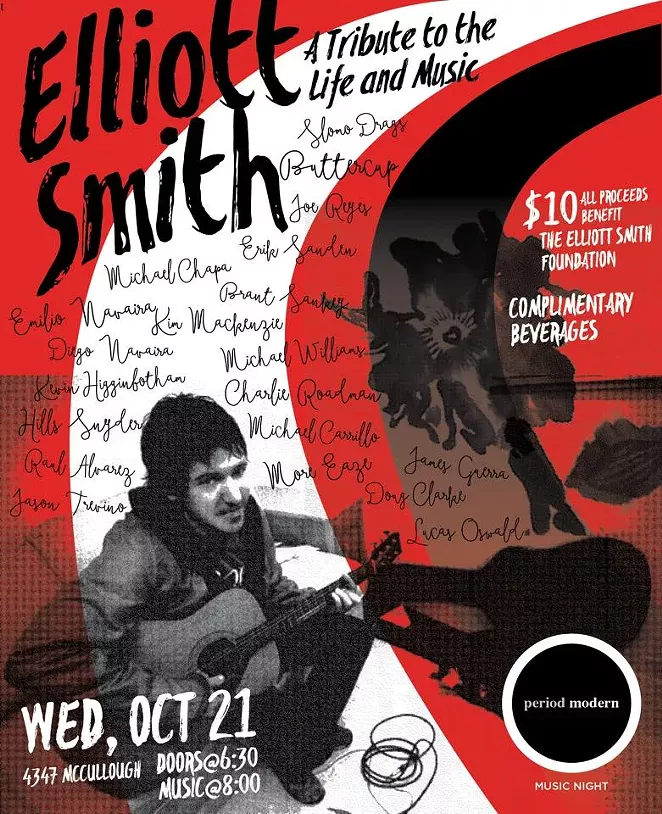 via Facebook
See some of Austin and San Antonio's best and most well-known names in indie, folk and rock 'n' roll pay homage to the king of unhappy crooners.

Wednesday, October 21
Elliot Smith: A Tribute to the Life & Music

The bard of rainy, whisper-indie and one of the few singer-songwriters who wrote well enough to get it across with just vocals and guitar is honored and remembered by some of SA and Austin's folk, rock 'n' roll and indie royalty including Buttercup, Hills Snyder, Marcus Rubio's More Eaze, Slomo Drags, Michael Carrillo, Emilio Navaira IV, yes, Emilio's son, and more. $10, 6:30pm, Period Modern, 4347 McCullough

Wednesday, October 21
Sunny Ledfurd

"Myrtle Beach, Myrtle Beach, Myrtle Beach, goddamn, motherfucking Myrtle Beach," are some of the most simplistically poignant lyrics I have ever heard about the place of my birth. Me and neo-Kid Rock, Sunny Ledfurd, "don't watch racin' no mo', because it hasn't been the same since we lost Sr." $10, 8pm, Jack's Bar, 3030 Thousand Oaks


Wednesday, October 21
One-Eyed Doll

Austin duo One-eyed Doll look and sound like a walking Hot Topic ad. Their comic-horror-punk style is no stranger to SA audiences, they have been playing here for almost a decade and were a staple of The White Rabbit when it was still booking bands that looked like walking Hot Topic ads. $15, 6pm, Fitzgerald's, 437 McCarty Rd.