wikimedia
Of Montreal


Monday, November 9
Of Montreal
If you've been paying attention to popular music over the past 15 years, you've heard something or other about Athens, Georgia band Of Montreal. From its early days of quirky indie rock, to the postmodern disco jams that the outfit, led by mad genius Kevin Barnes, is perhaps most loved for, to its recent, comparatively staid, folk-rock output — the band's sound never sits still and never ceases to challenge. One thing is certain, however: few bands put on a better live show than of Montreal. With its 13th studio album, the rad
Aureate Gloom
, out last March, the group has enough material to keep every show unique.
$15, 8pm,
Paper Tiger
, 2410 N. St. Mary's St., papertigersa.com

Monday, November 9
Voodoo Vinyl




Courtesy
Buzz off, kid, you're bothering me
DJ Smarty Pants spins the grooviest groovers from the canon of rock 'n' roll and beyond at The Mix most Mondays, when his duties with David Lynch muse and bodacious chanteuse Chrysta Bell hasn't whisked him away to a far off, exotic locale. If "Hotline Bling," "Drunk in Love" or whichever jock Pitchfork has their visage firmly planted in doesn't blow up your skirt and you wanna strap on those sharp shoes and cut that rug to ribbons, get your fanny to The Mix for gems from the garage.
Free, 10pm, The Mix, 2423 N. St. Mary's St.


Tuesday, November 10
Psychedelic Furs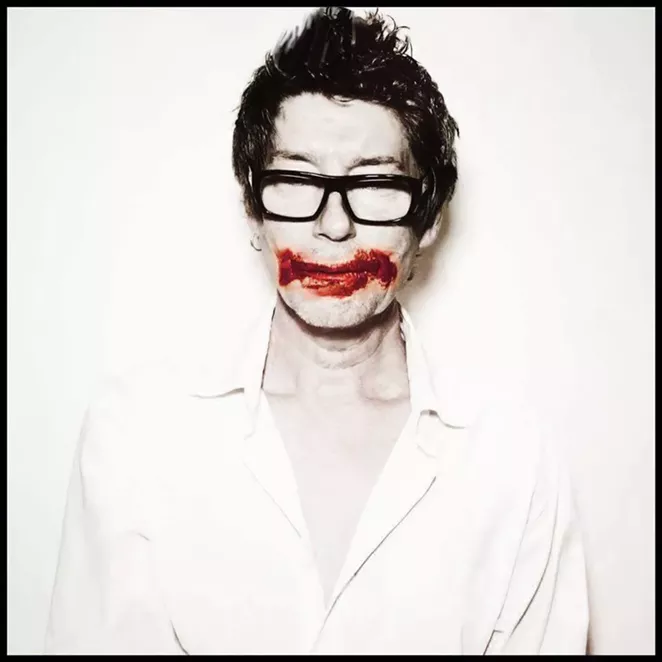 Courtesy
Richard Butler as The Joker?
Led by frontman and songwriter Richard Butler, the Furs won over fans and critics alike by combining poetic lyrics, innovative rhythms and melodies driven by an aggressive, punk desperation. Through it all, the band scored major hits with "Love My Way," "Pretty In Pink," "Heaven," "The Ghost In You," and "Heartbreak Beat."
$22, 7pm, Aztec Theatre, 104 N. St. Mary's St., theaztectheatre.com
Wednesday, November 11
The Dandy Warhols


Courtesy
The Dandies
Forever associated with their spoiled brat of a sibling Brian Jonestown Massacre, The Dandys and their fans are the crowd that every Brut or Jovan Musk cologne commercial was seeking to emulate and appeal to, however poorly, during the 90s alternative craze. Don't you miss Nada Surf? With The Shivas. $20, 7pm, Paper Tiger, 2410 N. St. Mary's St., papertigersa.com


Wednesday, November 11
Cursus Tour Kickoff


Courtesy
Cursus
Drum and riff duo Cursus prove that monotony and repetition don't have to be dirty words. Especially when your primary concern is banging your fucking head. With Signalman and Blithe. Free, 9pm, Bottom Bracket Social Club, 1609 N Colorado St., facebook.com/bottombracketsocialclub